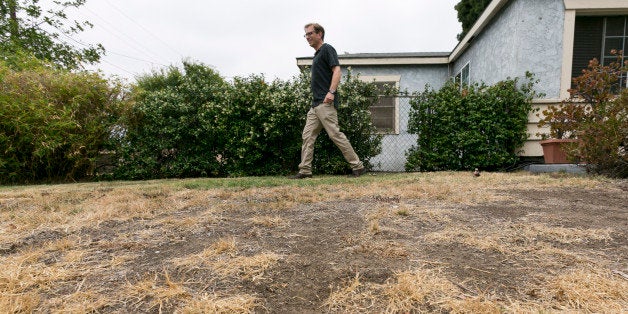 Twenty-six percent of residents named water and drought as the most important issues facing California, while 29 percent of respondents identified jobs and the economy as the most pressing problems.
Mark Baldassare, president and CEO of the nonprofit think thank, told KQED Science that 26 percent is an "incredible number."
"It's been the duration of this [three-year] drought and the fact that it's affected every corner of the state, that's made people realize that it's not a short-term issue; it's a long-term issue," he told the public media outlet. "I think there's a fundamental shift going on."
A majority of residents don't seem to be too pleased at the response. Fifty-seven percent of Californians said state and local governments aren't adequately responding to the drought, which just entered its fourth year.
Given likely voters' concern and frustrations, it will be compelling to see whether Proposition 1, known as the Water Bond, garners enough support. The measure would approve $7.5 billion to better prepare the state for extended periods of drought.
"Majorities across the major state regions say that water supply is a big problem in their part of California and that their state and local government is not doing enough about this issue," Baldassare said in a PPIC press release. "Whatever the outcome in November, voters will want more action on water and the drought next year."
BEFORE YOU GO
PHOTO GALLERY
California Drought