 When Daniel Romero was first arrested for drug possession, at the age of 21, he had been getting high for more than a decade. He started smoking pot when he was 10, tried cocaine at 13 and crack at 14, by his account.
But when Romero asked the judge who heard his possession case to help him get some sort of treatment for his addictions, the judge said no. In California, the unlawful possession of certain types of drugs -- including crack, heroin and powder cocaine -- is automatically classified as a felony, often resulting in many years behind bars. The judge sentenced Romero to three years in prison, the first of his six stints behind bars over the next two decades.
It didn't stop Romero, now 40 years old, from getting high. "There was more drugs in that place than there was out in the streets," he says of his time in the prison system.
A new legislative measure seeks to keep people like Romero out of that place. The bill, SB 649, cleared both houses of California's legislature this week and is now headed to the desk of Gov. Jerry Brown. It would give judges and prosecutors the option of charging people convicted of drug offenses with misdemeanors instead of felonies.
Those offenders could then be sent to substance-abuse treatment centers instead of prison or jail, sentenced to probation or ordered to perform community service.
Senator Mark Leno (D-San Francisco), the bill's primary author, said he thinks the measure will help California ameliorate the prison overcrowding crisis that has plagued the state throughout much of the last decade.
"We currently have over 4,100 state prison inmates who are serving time for simple possession," he said. "Clearly this is a significant population, and how we deal with them could impact our overcrowding."
The proposal comes at what could prove to be at a pivotal moment for California's prison system. With more than 130,000 prisoners, it is one of the largest and most overcrowded in the country. In 2009, a panel of federal judges ruled that the severe overcrowding amounted to "cruel and unusual punishment" and ordered the state to address the problem.
On Monday, Gov. Jerry Brown and Senate Pro Tem Darrell Steinberg offered the judges a deal: If the court grants the state three more years to bring down the prison population to 137.5 percent of its official capacity, the state will funnel hundreds of thousands of dollars into services for people with substance-abuse problems and psychiatric disorders.
Advocates for prison reform cautiously support this plan, but they doubt that it's enough on its own to address the problem long term. "We need real sentencing reform," said Lynne Lyman, California's director for the Drug Policy Alliance, a national advocacy organization. "Unless we change our sentencing laws, we'll just get back to the same overcrowding situation in a few years."
Polling shows that Californians broadly support reducing sentences for nonviolent, low-level offenders, like those caught with small amounts of illegal drugs.
Charging those individuals with a felony doesn't reduce illicit drug use or other crimes, proponents of sentencing reform say. In states where drug possession is charged as a misdemeanor, people are more likely to get treatment and slightly less likely to use illegal drugs, according to an analysis of U.S. Justice Department data by the Drug Policy Alliance, the American Civil Liberties Union, and other advocacy groups.
Still, some advocates say they worry the bill won't find favor with the governor. Although Brown has already passed one significant sentencing reform, which shifts responsibility for certain low-level offenders from the state to the jurisdiction of counties, he has often seemed reluctant to embrace the more progressive changes recommended by many criminal-justice experts and drug-reform advocates.
Drug-sentencing policies are widely blamed for the enormous size and costs of California's prison system. At the height of America's war on drugs, in the 1980s and 1990s through the mid-2000s, more than 20 prisons opened in California, compared with just 12 between 1852 and 1984. California's prison population increased more than five-fold in those decades, and the prisons now cost state taxpayers close to $10 billion a year.
The significance of this statistic is not lost on Romero, who is now living and working as a drug counselor at the Amity Foundation, a residential substance-abuse treatment center based in Los Angeles.
Romero recently calculated that his 19 years in prison cost the state about $1 million. "I lost out on my life, and society lost out on over a million dollars," he says.
By contrast, a year of sobriety at his residential program costs $16,000 per patient. And Romero says he's certain that his time at the Amity Foundation, unlike his time in prison, has helped. "Feb. 9, 2009, was the last time I used any kind of drugs," he says. "I got a job, I just bought my first car. This is the longest I've been clean off of drugs and any criminal activity since the age of 11."
Before You Go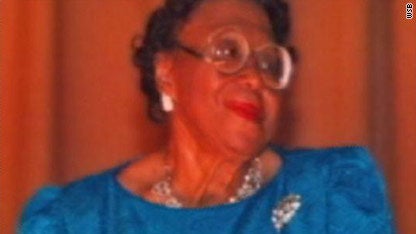 People Killed By The War On Drugs
Popular in the Community