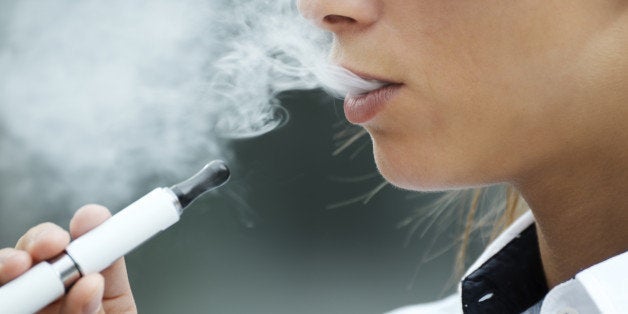 On the heels of a study that found electronic cigarettes may expose users to high levels of formaldehyde, the California senate has introduced a bill that would define the controversial devices as tobacco products and treat them as such.
Filed Monday by state Sen. Mark Leno (D-San Francisco), the bill would subject e-cigarettes -- battery-powered tubes that vaporize liquid nicotine instead of burning tobacco -- to the state's existing anti-smoking laws, effectively banning "vaping" in workplaces, schools, restaurants, bars, hospitals, public transit and everywhere else traditional cigarettes are forbidden.
The bill is sponsored by the American Cancer Society, the American Heart Association and the American Lung Association.
"No tobacco product should be exempt from California's smoke-free laws simply because it's sold in a modern or trendy disguise," Leno said in a press release from his office. "Addiction is what's really being sold. Like traditional cigarettes, e-cigarettes deliver nicotine in a cloud of other toxic chemicals, and their use should be restricted equally under state law in order to protect public health."
While most experts agree that the devices are less toxic than traditional cigarettes, the scope of their side effects on users and the people around them remains murky. In a comprehensive study review by the University of California San Francisco's Center for Tobacco Control Research and Education, researchers note that it is "not clear whether the ultra-fine particles delivered by e-cigarettes have health effects and toxicity similar to the ambient fine particles generated by conventional cigarette smoke or secondhand smoke," but that particulate matter from traditional cigarettes and air pollution are definitely linked with increased risk of cardiovascular and respiratory disease.
While the California Department of Public Health urges caution with the devices, e-cigarette advocates argue that passing strict bans because the devices might be harmful is jumping the gun.
"By classifying the use of vapor products as 'smoking,' this bill sends the incorrect and irresponsible message to California's 3.6 million adult smokers that vaping may be just as hazardous as smoking," Gregory Conley, president of the American Vaping Association lobbying group, said in a statement Monday. "California smokers deserve truthful information about smoke-free alternatives, not hype and conjecture designed to scare them away from attempting to quit with these innovative technology products."
The claim that the devices help smokers quit conventional tobacco products is a cornerstone of e-cigarette advocacy, but UCSF's comprehensive study review notes that the link isn't clear, and at least one study found they were no more effective than nicotine patches, with both producing "very modest quit rates without counseling."
One fact that emerges is that e-cigarettes -- which come in flavors like bubble gum and chocolate -- are especially popular among teens and may attract young people that wouldn't otherwise smoke. In a study published last month in the journal Pediatrics, about seventeen percent of high schoolers polled smoked only e-cigarettes, 12 percent smoked both types of cigarettes and 3 percent smoked only conventional cigarettes.
California's proposed ban may be the most far-reaching, but it's not the first. Leno's office notes that North Dakota, New Jersey and Utah have restricted e-cigarette use in established smoke-free venues, and 122 cities and counties in California have already prohibited the use of e-cigarettes in some indoor and outdoor spaces.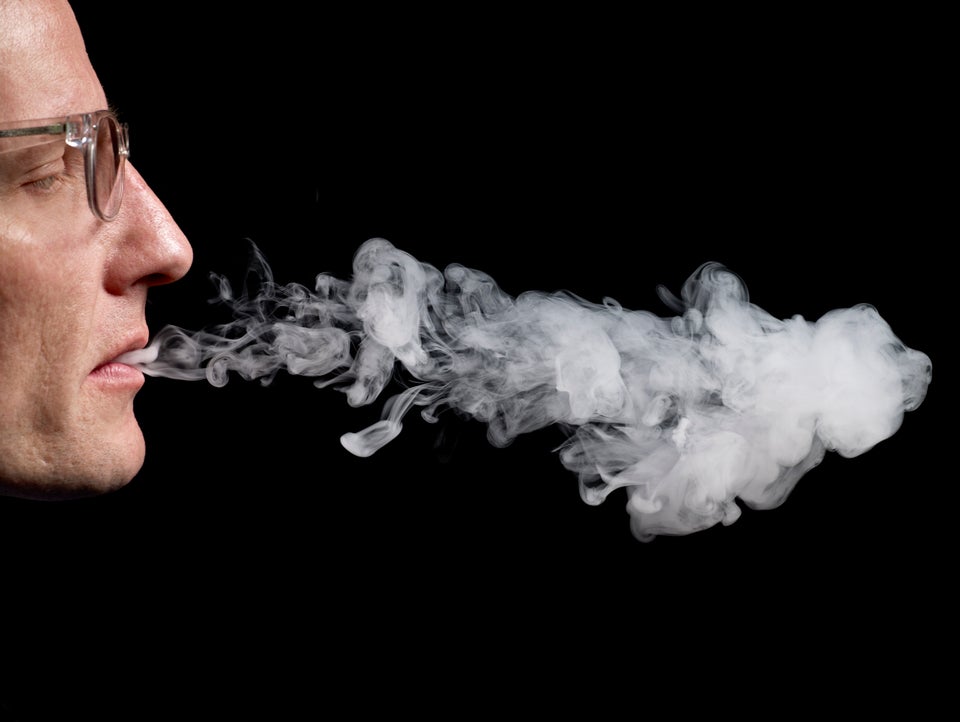 5 Important Lessons From The Biggest E-Cigarette Study
Popular in the Community