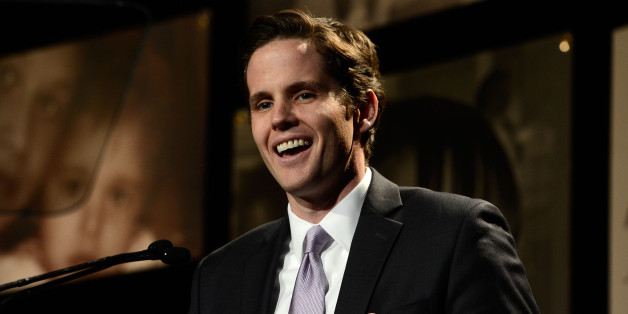 By Sharon Bernstein
SACRAMENTO, Calif., Sept 9 (Reuters) - A former charter school executive aiming to unseat California's education chief is in a statistical tie in a race shaping up to be a proxy war between school reform advocates and the state's powerful teachers unions, a poll showed on Tuesday.
The poll conducted last month by San Francisco-based Field Research Corp had challenger Marshall Tuck three percentage points ahead of incumbent Tom Torlakson - but was within the survey's margin of error and thus represented a dead heat in the contest.
"It shows that if money is equal, if messages are communicated, Marshall could be the next superintendent easily," said Tuck's campaign strategist, Cynara Lilly. "Voters are incredibly frustrated about the state of education in California."
The campaign is taking place against a backdrop of intense debate over how to reinvigorate a U.S. public school system that leaves American children lagging counterparts in countries such as Finland and South Korea.
School reform groups have argued that strict work rules and powerful job protections for teachers have made it hard to fire incompetent educators or enact creative local initiatives - at students' expense.
Tuck, a former president of Green Dot Public Schools, a charter school organization, is allied with the reformers. He has the backing of former Los Angeles Mayor Antonio Villaraigosa and funding from billionaire philanthropist Eli Broad.
Torlakson, a former teacher who has been the state's superintendent of public instruction since 2010, has strong backing from California teachers unions.
"Tom's opponent has tried to base his campaign on blaming teachers for the problems in schools," said Paul Hefner, Torlakson's campaign manager. "To lay at their feet the problems in the educational system is wrong and unfair."
Among 467 likely voters polled in the Aug. 14-28 survey, Tuck had support from 31 percent, compared with Torlakson's 28 percent, as the campaign begins in earnest before November's election.
Poll director Mark DiCamillo said that amounted to a statistical tie, falling within the poll's margin of error of plus or minus 4.8 percent. Some 41 percent of those surveyed were undecided.
The two men, both Democrats, have raised almost the same amount of campaign money and spent about the same during the first six months of the year.
Tuck, who said he agrees with a controversial court decision overturning five state laws guaranteeing job protections for teachers, has won endorsements from the state's major newspapers, including the Los Angeles Times, the San Francisco Chronicle and the Sacramento Bee.
The ruling, a major setback for teacher unions that could have national implications, came in response to a lawsuit filed on behalf of nine students who complained the protections hurt poor and minority students by disproportionately funneling incompetent teachers to schools in disadvantaged areas.
Torlakson opposed the decision and backs the state's decision to appeal it. (Reporting by Sharon Bernstein; Editing by Bill Trott, Cynthia Johnston and Jonathan Oatis)
REAL LIFE. REAL NEWS. REAL VOICES.
Help us tell more of the stories that matter from voices that too often remain unheard.
BEFORE YOU GO
PHOTO GALLERY
How Strong Are U.S. Teacher Unions? Fordham's State-By-State Comparison