 The results of California's hotly-contested ballot measures varied, with some popular measures coming in strong and others going down in flames.
Jerry Brown's hard-fought Proposition 30, which imposes a small increase on sales taxes and taxes for the state's wealthiest residents in an effort to avoid sweeping cuts to our education system, came through. The competing Proposition 38, which would have raised taxes on all residents, lost in a landslide.
"Let's raise our taxes for students, for our schools, for our California dream," the governor said during an election night speech in Sacramento.
Voters rejected both a death penalty repeal and mandatory labeling on genetically engineered foods, but approved a reform of California's controversial three-strikes sentencing law for nonviolent criminals.
Proposition 32, which would have curtailed the power of labor unions, also lost.
Take a look at how all the California ballot measures fared below, and be sure to leave your thoughts in the comments: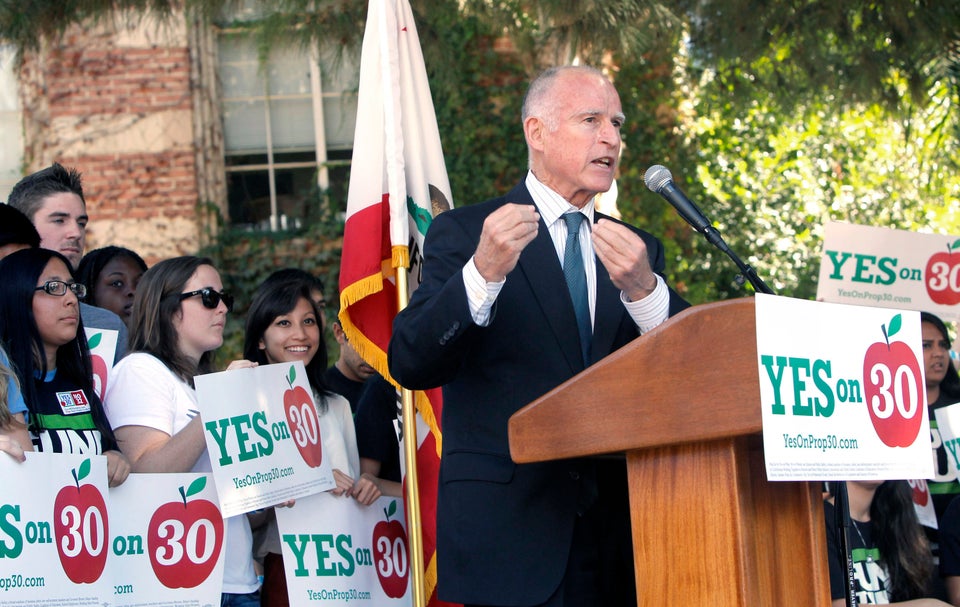 California 2012 Ballot Measures Results
Related
Popular in the Community