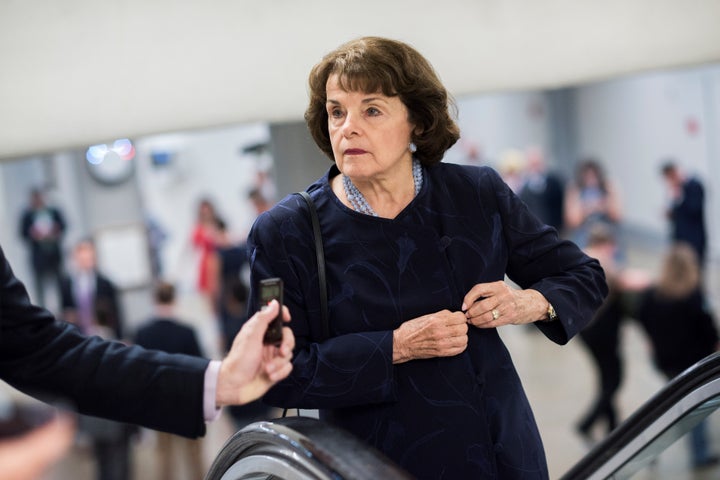 California Sens. Dianne Feinstein (D) and Barbara Boxer (D) introduced emergency drought legislation on Wednesday aimed at helping communities facing severe water shortages and supporting new water projects in the parched state.
Key provisions of the California Emergency Drought Relief Act will assist rural and disadvantaged drought-stricken communities with a new USDA program, seek federal support for desalination projects, promote the building of new reservoirs, support water recycling projects, increase agriculture water conservation mandates and expand protections for threatened fish and wildlife.
"I'm hopeful the bill we're introducing today will serve as a template for the kinds of short-term and long-term solutions California needs to address this devastating drought," Feinstein said in a press release.
"I've introduced a lot of bills over the years, and this one may be the most difficult, and a warming climate will only make things worse," she continued. "For months now my staff and I have held meetings with many interested parties. My state staff has visited almost 50 water agencies, and my Washington staff has consulted closely with federal agencies to ensure the bill adheres to environmental laws."
The proposed USDA program will provide funds to suffering communities, mainly those with fewer than 10,000 residents, to use for projects ranging from bottled water deliveries to improving water treatment plants.
Last summer, the central California community of East Porterville in Tulare County revealed how dire water shortages could get in rural communities where residents rely on private wells instead of municipal water supplies. After officials became aware that many residents had been silently suffering without running water for months after their wells ran dry, the county fronted $30,000 to deliver emergency bottled water rations to homes.
The legislation largely focuses on obtaining federal funding to get expensive water projects off the ground. Feinstein and Boxer's bill pinpoints 26 promising desalination projects in California and unlocks $100 million in federal funding to both build and research such plants. The legislation's other big-ticket items include $600 million for Calfed water storage projects and $200 million to expand and improve water recycling programs.
The Westlands Water District, a provider for a large number of California farms, quickly applauded the legislation, which would also pay farmers to install drip irrigation or other water-conserving technologies.
"The introduction of the California Emergency Drought Relief Act of 2015 is an important step in the enactment of legislation to provide much-needed relief for the public water agencies that receive water from these projects and for the people, farms, and businesses they serve," the district said in a statement.
California is headed into a fifth year of relentless drought. In April, Gov. Jerry Brown announced the state's first-ever mandatory water cutbacks, the same day the annual snowpack measure in the Sierra Nevada mountains revealed levels to be at an all-time low.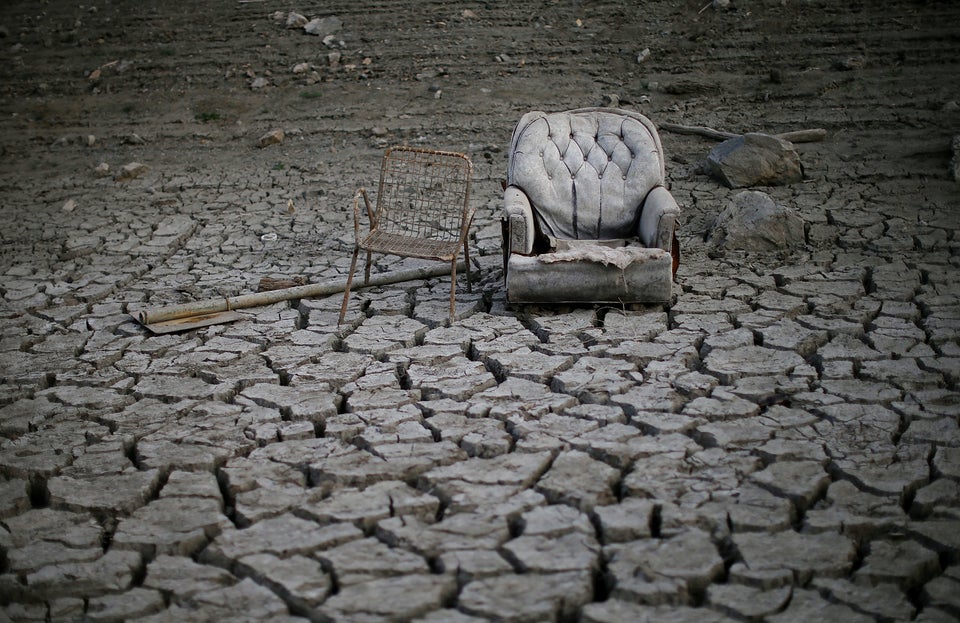 California Drought
Popular in the Community