California employers will soon be required to prove that any difference in pay between workers is not based on their race or ethnicity, making the state in the first in the nation to establish such strong equal pay protections.
SB 1063, which Gov. Jerry Brown (D) signed into law on Friday, expands on the state's existing law prohibiting gender-based wage inequality by also requiring employers to pay people of different races and ethnicities the same wage for substantially similar work. The bill defines this as a "composite of skill, effort, and responsibility, and performed under similar working conditions."
Federal law prohibits race-based discrimination in the workplace, including when it comes to pay, but the California bill would put the burden on employers to prove they are not paying workers differently because of their race or ethnicity.
The bill also protects an employee's right to disclose their wages to colleagues, and prevents employers from retaliating against a worker for challenging their wage.
State Sen. Isadore Hall (D-Compton), who introduced the bill earlier this year, said it will establish a "new national standard to ensure that every worker is paid a fair and equitable wage."
"As California continues to grow and diversify, large segments of our state's minority population are facing devastating economic inequality," Hall said in a statement upon the bill's passage in the legislature. "No employee should be denied an equal wage for an equal day of work."
While American women are paid an average of 81 cents for every dollar earned by a man, the wage gap is significantly larger for women of color. Black women earned 66.8 percent and Hispanic women made 61.5 percent of what white men were paid in 2015, according to the Institute for Women's Policy Research.
But there's also a gap for men of color. According to a Pew study, black men earned 73 percent of what white men did in 2015, while Hispanic men earned 69 percent of white men's income. That gap has remained largely unchanged since 1980.
And according to an Economic Policy Institute study released earlier this month, the overall wage gap between white and black workers is now the worst its been in 40 years ― 26.7 percent.
President Barack Obama signed an executive action earlier this year that requires businesses with 100 or more employees to annually provide the federal government with data on what they pay their workers. This information must be broken down by race, gender and ethnicity in order to better enforce equal pay regulations and provide insight into where discrimination still exists. The action builds on a 2014 directive requiring federal contractors to provide similar data.
"A better picture of the data will also help us do a better job enforcing existing equal pay laws," Obama said in January.
The California law will go into effect next year.
Before You Go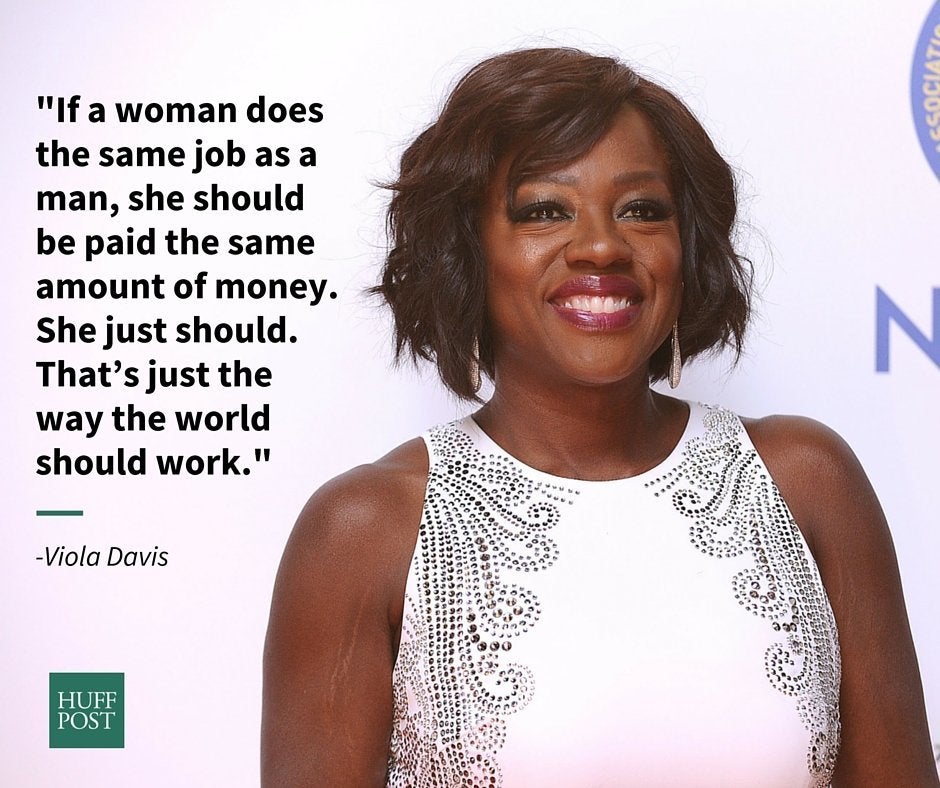 Famous Women Who Know You Deserve Equal Pay
Popular in the Community