As more than a dozen fires burned across California, thousands of people were evacuated and over 1 million were still without power late Monday as firefighters struggled to contain several massive blazes that have stretched the state's resources thin.
Fifteen major fires were burning from Northern to Southern California as of Monday evening, including two that required more than 5,000 firefighters to try to keep the flames from spreading.
The largest among them, the Kincade fire in Sonoma County, has been blazing since Wednesday and had burned more than 74,000 acres as of Monday evening ― more than tripling its size over the weekend when winds topping 100 mph blew through the region. The fire ― which was still only 15% contained even as over 4,000 firefighters battled it ― has so far destroyed 123 buildings, including 57 homes. About 180,000 people have been evacuated in the Sonoma area due to the fire ― while some evacuations were lifted late Monday, other new evacuation warnings were also issued.
Meanwhile, the Getty fire, which started in the early hours of Monday in West Los Angeles, had grown to more than 600 acres by noon Monday. The fire, near the famed Getty Center museum complex had destroyed eight homes and damaged at least five more by 5 p.m., but fire officials said they had made some headway and kept the blaze from growing any larger thanks in part to a break in the wind. The blaze was 5% contained by early Monday evening.
"Things continue to progress very well. We're making good progress," Los Angeles Fire Chief Ralph Terrazas said at a news conference. He noted that officials were confident the 1,100 firefighters battling the flames would gain more ground Tuesday before the wind picked up again later in the evening.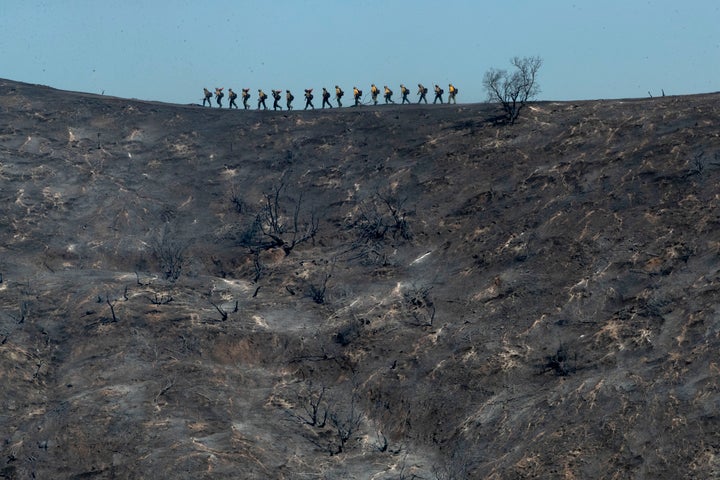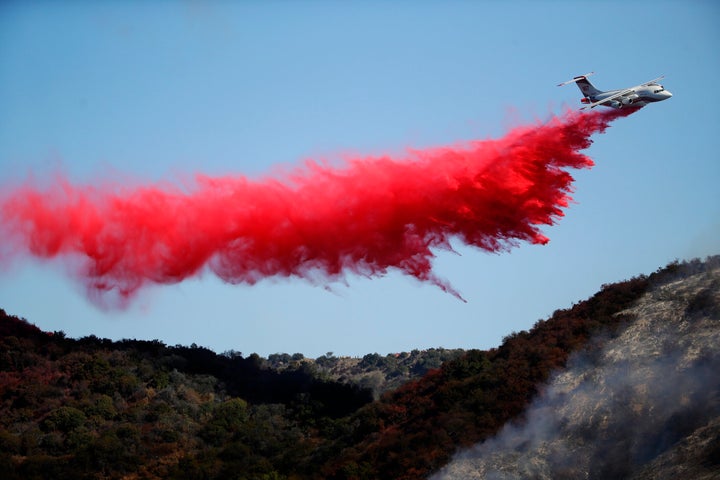 The ongoing blaze has spurred evacuations and school closures around West Los Angeles and Santa Monica. Celebrities including former Gov. Arnold Schwarzenegger and Lakers star LeBron James have been evacuated. Many of those evacuations remained in place on Monday, and officials said it could be two days before some residents are allowed to return home.
"I know you are frustrated, I know you are impatient, I know you really want to go home. So do our first responders," Los Angeles City Councilman Mike Bonin said during the briefing. "They are eager to let you go back. They will let you go back as soon as it is safe."
Gov. Gavin Newsom (D-Calif.) declared a statewide emergency on Sunday in response to the many blazes. More than 3,000 people spent Sunday night in Red Cross and other shelters, according to the American Red Cross.
Meanwhile, utility company PG&E shut off power to more than 2 million people over the weekend in Northern California in an effort to prevent further fires ― the largest-ever fire-risk power shutdown by the company.
On Monday, PG&E said it had started to restore power in some areas, with about 325,000 customers getting electricity back as of Monday evening. However, PG&E also warned that it was preparing for further shutoffs starting Tuesday after forecasts again called for high winds in the region. The utility company said 605,000 more customers would face mandatory blackouts beginning Tuesday amid the anticipated "severe and widespread wind event."
"PG&E will continue working to reduce the scope of this next event. For customers who are restored between events, PG&E urges them to use the time to charge any medical equipment, phones and other electronic devices and restock emergency kits," the company said in a statement.
PG&E told HuffPost that some customers who were currently out of power "may remain out throughout the duration" of the next potential shutoff ― meaning for potentially up to five days.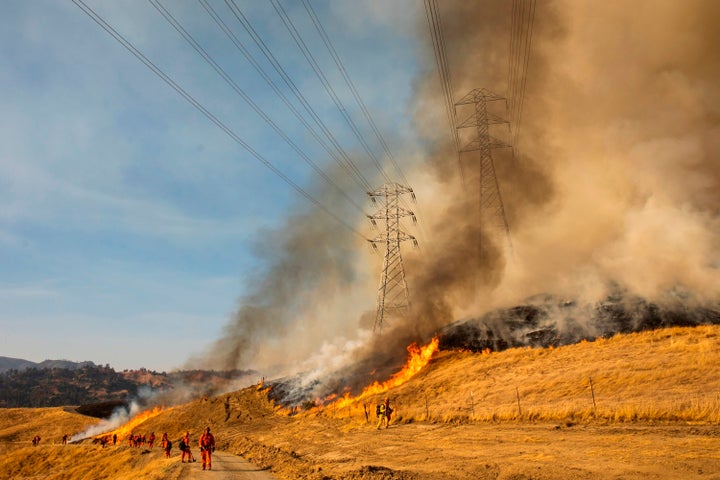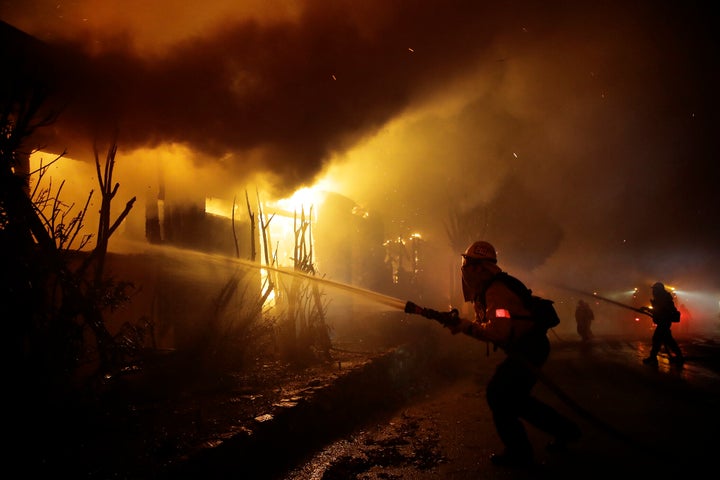 While the National Weather Service removed its "red flag warning" for the San Francisco Bay Area on Monday, it issued a new one for Tuesday morning into Wednesday afternoon, with weather conditions expected to be risky for fires as winds could gust up to 50 miles an hour.
The agency also warned of worsening air quality in the area, as some parts of the Bay Area had hazy, smoky air on Monday qualified as "unhealthy for sensitive groups."
PG&E's equipment has been linked to several major fires in Northern California in recent years, including last year's Camp fire in Paradise, which killed 85 people, making it the deadliest ever in the state.
This article has been updated throughout with the latest information on the California wildfires.
Popular in the Community