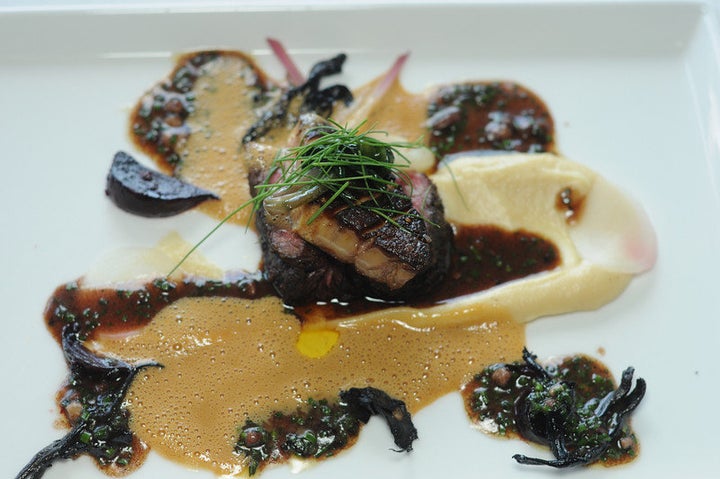 In the charter, CHEFS proposed that foie gras (duck or goose liver) remain legal, but suggested a number of strict regulations including hand feeding, a cage-free environment by 2017, regular visits from animal health care professionals, USDA inspections at the time of slaughter and living conditions that maximize mobility and comfort and minimize stress.
More than 100 of California's most famous chefs signed the charter, including Thomas Keller, Vinny Dotolo, Tyler Florence, Michael Mina, Michael Chiarello and Mark Gold.
The ban, approved in 2004 by then-Governor Arnold Schwarzenegger, prohibits force-feeding birds, a regular practice in the foie gras industry. Force-feeding engorges the liver of a duck or goose by pumping feed into the bird's esophagus via a metal tube. Animal rights groups like PETA have criticized the practice, claiming that it violates animal cruelty statutes.
When the ban was signed into effect, producers were given a window to come up with alternative production methods, but the window closes on July 1. As the deadline has neared, foie gras proponents have hosted fundraiser dinners, worked to correct past violations and, as of Monday, proposed new regulations.
But animal rights activists argue that the regulations are not enough.
"Any time animals are used in profit-making industries, their welfare is not made a priority," said PETA spokeswoman Lindsay Rajit to The Huffington Post.
The topic was one of the weekend's hottest at this month's fifth annual Pebble Beach Food & Wine festival, the most prestigious industry event in Northern California.
The Farewell to Foie Gras lunch celebrated the rogue delicacy with a five-course meal dedicated to foie gras, presented by chefs from around the country. Dishes ranged from San Francisco Chef Chris Cosentino's whole-bird squab with foie gras and hay to Miami Chef Andre Bienvenu's lobster and stone crab hot pot with foie gras noodles.
"You cannot possibly ban one of the greatest dishes in the world," said one of the speakers at the podium. The room erupted into applause.
At food events like Pebble Beach Food & Wine, the passion for foie is palpable. But according to the chefs and advocates behind Monday's charter, the ban is about much more than duck liver: It's about eliminating personal choice.
"This is a group of people with a set of beliefs and they're imposing their beliefs on others," Cosentino, one of the nation's most vocal opponents of the ban, told HuffPost. "The minority is telling the majority that we shouldn't eat something because they feel that we shouldn't eat it. You know what else we shouldn't eat? Ninety-nine-cent hamburgers that are actually hurting people and spreading salmonella in young children. But is the solution banning hamburgers? No. It's fixing the system, just like CHEFS is trying to do with foie gras."
Cosentino has become famous for his sustainable approach to animal butchery, and has popularized offal cooking (using the entrails and internal organs of an animal to encourage nose-to-tail eating) at his restaurant Incanto. But his meat-heavy menu and defense of foie gras have gained him some alarming critics.
"We disconnected our home phone because we were getting calls from animal rights activists in the middle of the night," he told HuffPost. "They told me they hope my family gets raped; they told me they hope I get killed and my entrails are eaten. This is nasty, nasty stuff. You make change by picketing with your dollar and working to make the system better--not by bullying people into submitting to your personal beliefs."
Cosentino argues that banning foie gras is a "gateway" into promoting PETA's agenda. In an interview with Eater, Chef Russell Jackson echoed this concern, adding that the ban is a thinly veiled but alarmingly successful promotion of a meat-free diet.
Rajit confessed to HuffPost that PETA's ideal goal is to promote veganism, but claimed that foie gras is especially egregious.
"Foie gras production is one of the cruelest forms of animal production and I think there is a special element of outrage because it is such a frivolous item," she said. "When we investigated farms years ago, we found birds with maggot-covered neck wounds that were so serious that water would spill from their necks when they tried to drink water."
Advocates of the charter argue that, while foie gras production still needs work, the problems pale in comparison next to those of commercial farms that produce meat for the masses.
"I've been to every foie gras farm that I know in Northern California," said Chef Michael Chiarello in an interview with Eater. "I've also walked into a chicken farm where a million chicks are dead because some idiot mixed the chemical wrong in their feed. A million chicks dead in one fell swoop. The point is not foie gras, the point is boneless skinless fucking chicken breast."
Cosentino argues that banning foie gras in California would only act as a band-aid for what PETA considers a problem. "You want to talk about real change? How about changing our system here in California and setting a precedent for the rest of the world," he said. "We have opportunity to better the whole system. That's real change."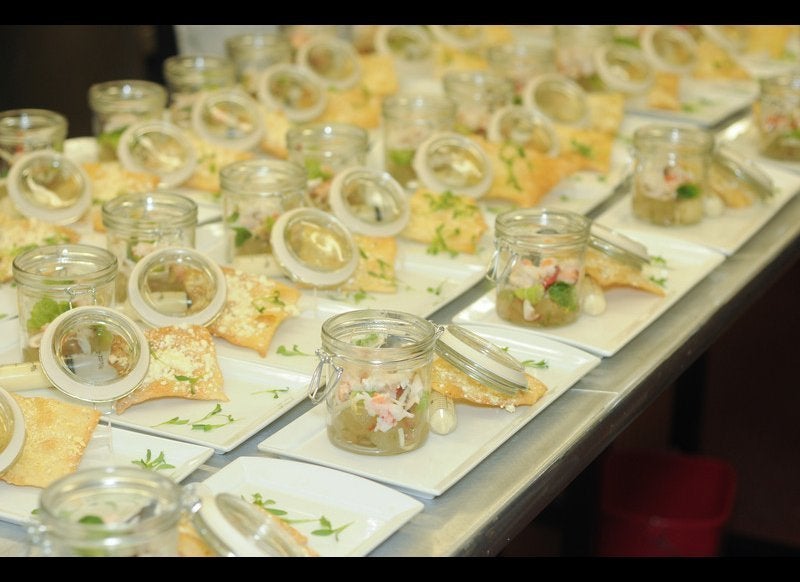 Pebble Beach Food and Wine: Farewell to Foie Gras
Related
Popular in the Community