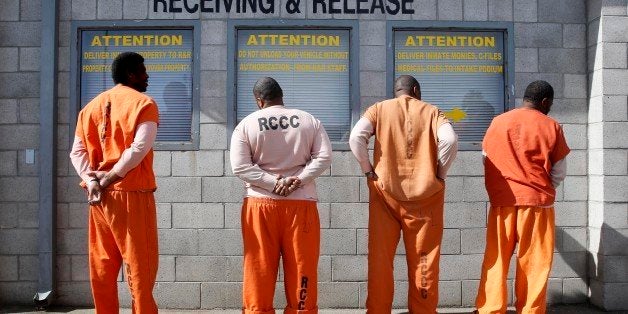 A report released Thursday by the Greenlining Institute, a nonprofit that advocates for racial and economic equality, found that formerly incarcerated Californians often are unaware of their voting eligibility and wrongly believe they have to go through a special process to get back their voting rights. Current policy intended to inform former inmates of their rights may not be effective, according to the report.
Of the 21 former inmates interviewed for the report, 60 percent "have been confused at some point about their eligibility to vote due to a criminal conviction," the study said. Co-author Zainab Badi acknowledged the small sample size. "But we were in two different counties and had a diverse pool of people, so we think this is indicative of a larger trend," she said.
California, like many states, doesn't allow current inmates or parolees to vote, but places no restrictions on voting rights for residents once they finish serving their sentences. Twelve states ban some former inmates from ever voting again.
Some former inmates told the study authors they believed they needed to take complicated measures to register as a voter. They said they were unaware that California only requires them to fill out a general voter registration form.
"Formerly incarcerated Californians … have a lot at stake in our elections," Badi said in a press release. "We should be encouraging them to participate in our democracy as they reintegrate into society, and we need a much more comprehensive system for getting them the information they need to exercise their rights."
When former inmates don't vote, they miss the opportunity to change a correctional system's failings. California passed major sentencing reforms in the last few years, including 2014's Prop 47, which reclassified some drug convictions from felonies to misdemeanors, and 2012's Prop 36, a reform to the state's three strikes law, which one study participant recalled voting for.
"Years ago, I voted on Prop. 36 to give people with drug convictions the opportunity to get help instead of prison, not knowing years later it would save me from prison and save my life," the former inmate said in the report. "So I think it's very important to be able to vote."
That former inmate, now on probation, did not know until the time of the study that she had not permanently lost her voting rights.
Badi told The Huffington Post that encouraging former inmates to participate in society is key to keeping them out of trouble.
"If they're barred from voting, it can be very difficult for them to feel like they belong, and that's a serious thing to consider if the prison system wants to reduce recidivism," Badi said.
Assembly Bill 149, passed in 2013, requires California probation offices to post a link to the secretary of state's voting rights guide for incarcerated people on their department website, or to post a notice with the Web address for that voting guide in the probation office. The law has fallen short of goals to better inform former inmates of their rights, the report concluded.
"I think that there are some really easy ways and minor steps that can be taken to have a tremendous impact here," Badi said. She and her co-authors suggest the state eliminate confusion by expanding voter rights to allow current inmates to vote, as do Vermont and Maine.
The researchers alternatively suggest the state become more effective at disseminating voting rights information, possibly by providing voter education workshops, informing inmates of their rights when they're finishing their sentences, or automatically mailing them voter registration cards.
A spokesman for the California Department of Corrections told HuffPost that when offenders leave the facilities, they are given a Certificate of Discharge that tells them they are allowed to vote and provides information on how to register.
This story has been updated to include comments from the California Department of Corrections.
Before You Go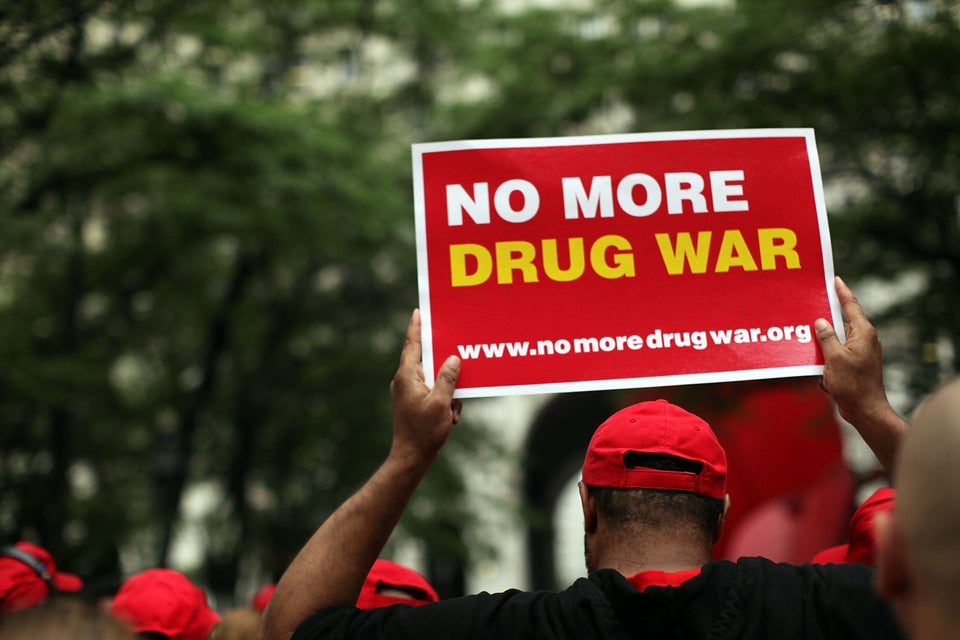 27 Reasons Why The U.S. Shouldn't Lead The War On Drugs
Popular in the Community