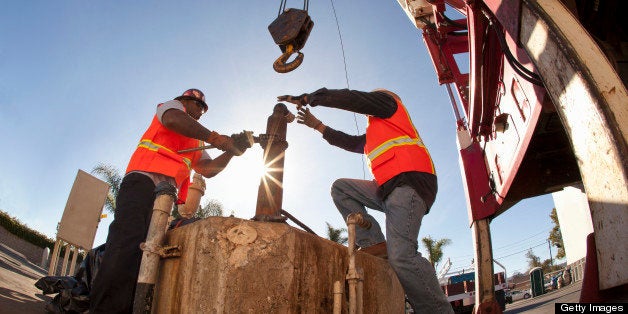 SAN FRANCISCO -- Efforts to put the brakes on the practice of hydraulic fracturing, often called "fracking," took a step forward in California earlier this week. A trio of bills aiming to impose a moratorium on the controversial oil and natural gas extraction technique were given the go-ahead from the state Assembly's Appropriations Committee.
"As the threat of fracking pollution to our air and water becomes clear, there's huge momentum in the legislature to halt this dangerous practice," Patrick Sullivan of the anti-fracking group Center for Biological Diversity wrote in an email to the Huffington Post.
While California lawmakers are currently considering up to a dozen different pieces of legislation looking to place some guidelines on the practice, these three bills have been grouped together because they take the strongest stances against fracking--in some way or another, each of them would impose large-scale bans.
Assemblyman Richard Bloom's (D-Santa Monica) bill would put a moratorium on fracking and require legislative action to lift it, while Assemblywoman Holly Mitchell's (D-Los Angeles) bill would only lift the moratorium after an independent commission studies the practice's environmental effects. Assemblyman Adrin Nazarian's (D-Van Nuys) bill only applies to the area surrounding sources of groundwater that could theoretically be contaminated by the release of fracking wastewater.
Fracking is a petrochemical extraction technique where a combination of water, sand and a litany of chemicals are injected into a well in order to create cracks in the rock from which oil and natural gas can escape. While fracking has been employed in the state for decades, technological advances in the fields of fracking and horizontal drilling have opened up vast energy deposits across the country--particularly in North Dakota's Bakken Shale and Pennsylvania's Marcellus Shale--that have drawn increased public scrutiny to the issue.
Fracking has also been pushed to the forefront in California in recent years, following the release of a report suggesting that over 15 billion barrels of oil are contained in the Monterey Shale--a sedimentary rock formation resting under much of Central California that may be unlocked using fracking or other related techniques.
"There is a new interest in regulating fracking this [legislative] session because the people are demanding it," explained Kristin Lynch, a director at the environmental organization Food And Water Watch. "You look at the sentiment of Californians about global warming and moving to renewables and you see how fracking is a hindrance to that."
During a convention held in April, the California Democratic Party officially passed a resolution coming out in favor of an immediate ban on fracking, writing:
Fracking uses large amounts of water thereby reducing its availability for agriculture and other public use, uses large amounts of toxic chemicals some of which can cause cancer, creates wastewater that brings these chemicals and other deep earth contaminants (sometimes radioactive) to the surface and can pollute the water supply either directly or through leaky wells, releases methane gas into the air that exacerbates climate change, and may cause earthquakes.
However, in an editorial published in the San Francisco Chronicle earlier this month, Catherine Reheis-Boyd of the Western States Petroleum Association, an energy industry group representing the majority of California's energy producers, argued that criticisms of fracking are overblown and any moves to prohibit the practice would only hurt the state in the long run.
"California is on the brink of an energy and economic renaissance," wrote Reheis-Boyd, who noted that California has never recorded a single documented instance of fracking wastewater leaking out and contaminating the surrounding groundwater supply. "Outlawing a safe and effective technology in the absence of any scientific or other evidence that it has caused harm to the environment will deprive...the state its opportunity to thrive, and that is neither thoughtful nor sound energy policy."
Sullivan, who explained that there's a good chance these bills could be combined in a way such that the legislature only casts a single vote on a fracking moratorium, said he's confident issue will be heard on the Assembly floor some time in the near future.
Before You Go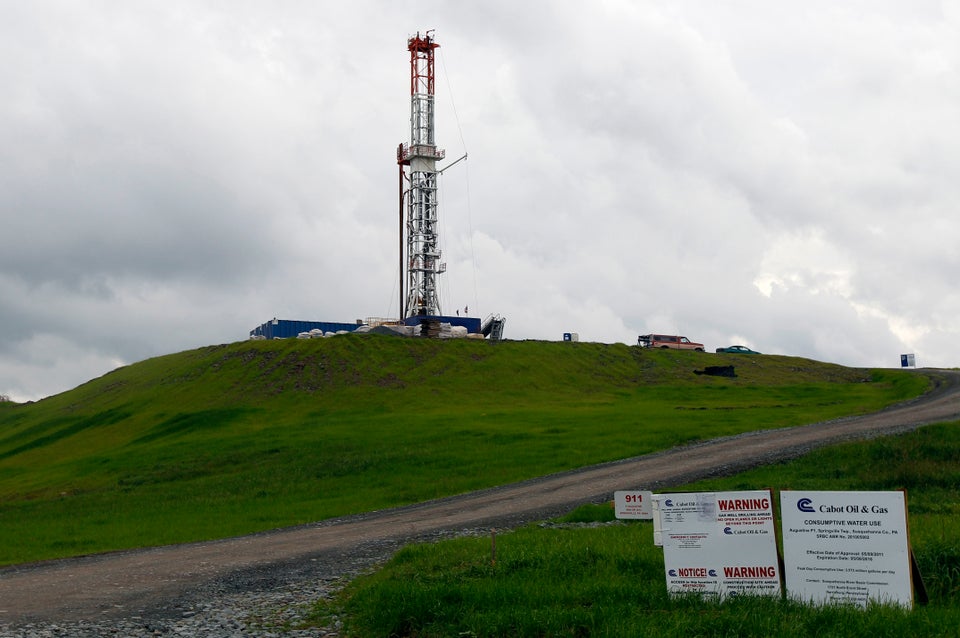 Drilling And Fracking Photos
Popular in the Community