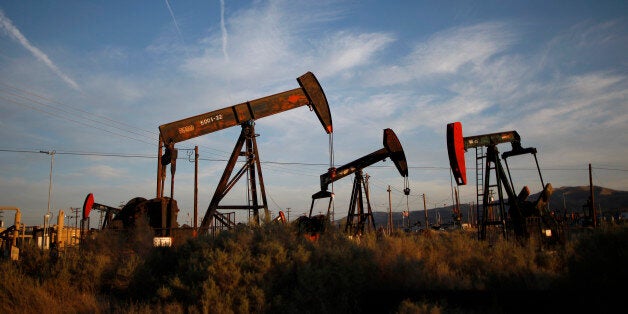 In a victory for proponents of clean energy, two out of three California counties voted to ban fracking Tuesday despite a lobbying campaign by oil and gas corporations for the opposite.
Voters in San Benito and Mendocino counties approved measures that prohibit the controversial practice, which involves injecting a high-pressure mixture of water, sand and chemicals into the ground in order to extract natural gas. Both counties lie on the Monterey Shale, a gigantic rock formation beneath the earth's surface that's estimated to contain more than 10 billion barrels of oil. Voters in Santa Barbara county, where oil and gas companies spent $5.7 million in support of fracking, defeated a similar initiative.
Proponents of fracking in the Golden State argue that California, which is the third-highest crude oil producer in the country, would reduce its dependence on foreign energy sources while creating domestic jobs and generating revenue. They also claim evidence that the practice contaminates groundwater, a common refrain for environmentalists, has yet to emerge.
But advocates for fracking bans assert that toxins will inevitably make their way into the drinking water supply of a state that's been crippled by a drought for more than three years. They're quick to note that roughly a quarter of the chemicals used in the process are known carcinogens. Fracking, they say, will counteract California's other efforts to reduce pollution and discourage the implementation of renewable energy sources.
Timothy Krantz, a professor of environmental studies at the University of Redlands, analyzed a number of water wells located near existing fracking sites earlier this year. His research revealed a number of chemicals in the water supply, he explained in an interview with Think Progress, including "off the charts" levels of a carcinogen linked to leukemia and other forms of cancer.
Moreover, the process of fracking itself involves using a significant amount of water -- water that advocates argue the drought-plagued state can't afford to sacrifice.
California Gov. Jerry Brown (D) drew the ire of environmentalists last year when he announced his support for a bill that would allow fracking to continue while lawmakers implemented a specific set of regulations and experts studied its potentially hazardous effects.
Residents of Denton, Texas -- where fracking was invented -- made history Tuesday by becoming the Lone Star State's first city to outlaw the practice. Other fracking bans failed to pass in parts of Texas and Ohio.
Related
Before You Go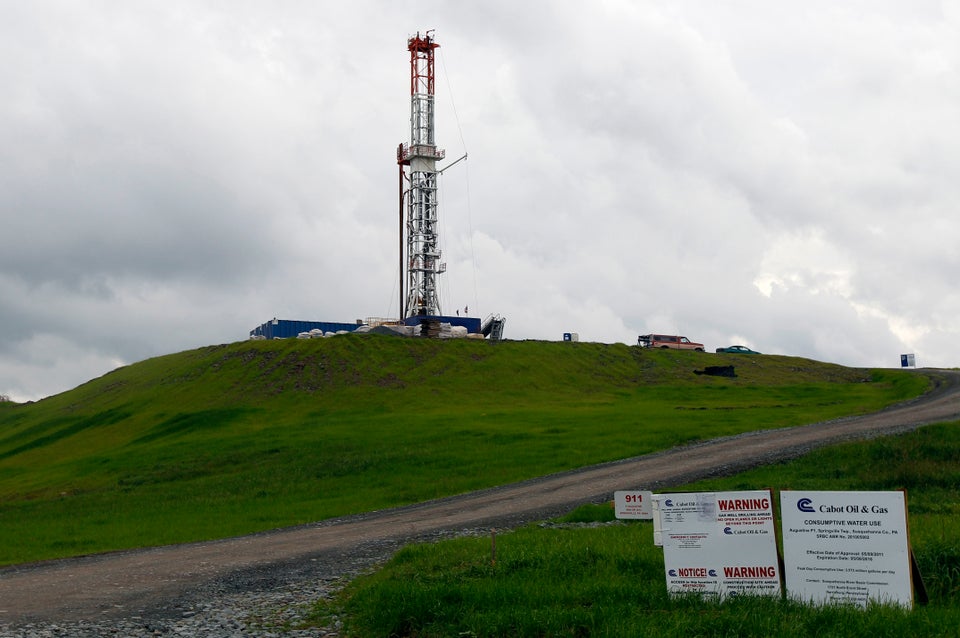 Drilling And Fracking Photos