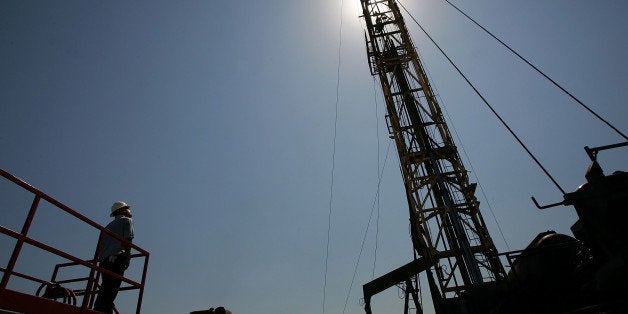 SACRAMENTO, Calif., Sept 20 (Reuters) - California's first regulations on fracking and related oil production practices will go into effect next year in the most populous U.S. state under a bill signed into law on Friday by Democratic Governor Jerry Brown.
Fracking, or hydraulic fracturing, is the practice of injecting water, sand and chemicals underground to crack rock formations and free up oil and natural gas. The technology makes it possible for oil companies to unlock California's vast Monterey Shale deposit, estimated to hold 15.4 billion barrels of recoverable oil.
But environmentalists across the nation have decried the practice, saying that the chemicals used in the process pollute underground water supplies and cause other damage. New York has instituted a moratorium on fracking, and Illinois Governor Pat Quinn signed a strict set of regulations into law in June.
The California law would require oil companies to obtain permits for fracking as well as acidizing, the use of hydrofluoric acid and other chemicals to dissolve shale rock.
It would also require notification of neighbors, public disclosure of the chemicals used, as well as groundwater and air quality monitoring and an independent scientific study.
The hotly contested bill drew strong opposition from many environmentalists, who said it did not go far enough and complained that a proposed moratorium was taken out, along with some tougher regulations.
In his signing statement, Brown, who favors some level of fracking in the Monterey Shale, said he believed more changes would be necessary even as the law goes into effect next year.
"The bill needs some clarifying amendments, and I will work with the author in making those changes next year," Brown said. He did not specify what changes he wanted to make.
State Senator Fran Pavely, a Democrat who represents the Los Angeles suburb of Agoura Hills and was the author of the new law, said the regulations would stop oil companies from fracking in the state without full disclosure of their methods.
"Oil companies will not be allowed to frack or acidize in California unless they test the groundwater, notify neighbors and list each and every chemical on the Internet," Pavely said. "This is a first step toward greater transparency, accountability and protection of the public and the environment."
Opposing the measure along with the environmentalists was the oil industry, which said the new law could make it difficult for California to reap the benefits offered by development of the Monterey Shale, including thousands of new jobs, increased tax revenue, and higher incomes for residents.
The law "could create conditions that will make it difficult to continue to provide a reliable supply of domestic petroleum energy for California," said Catherine Reheis-Boyd, president of the Western State Petroleum Association, which represents oil companies in California.
The law will go into effect Jan. 1, 2014. (Reporting by Sharon Bernstein; Additional reporting by Rory Carroll; Editing by Cynthia Johnston and Eric Beech)

Related
Before You Go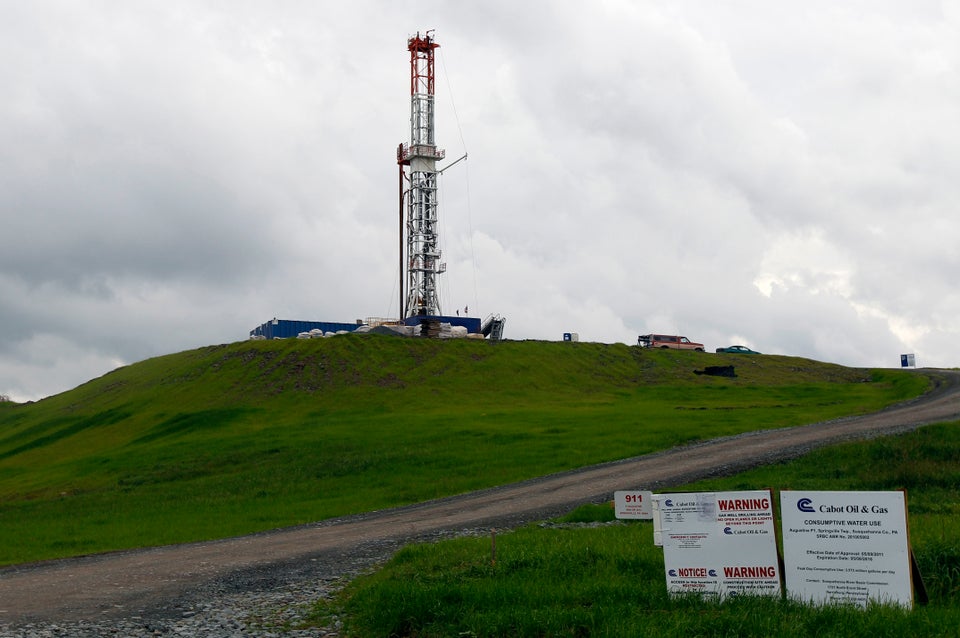 Drilling And Fracking Photos
Popular in the Community