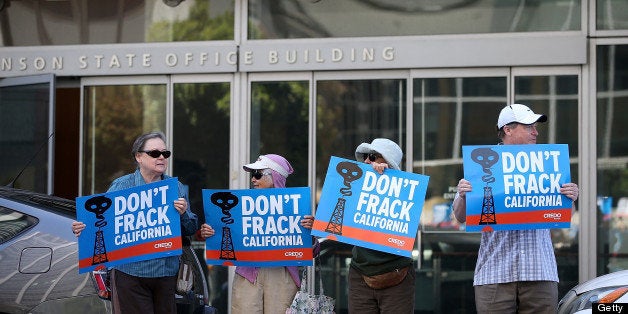 More than 70 percent of California voters favor either banning the oil-drilling practice known as fracking or enacting additional state regulations to ensure its safety.
Those are among the findings of the first public poll in California that extensively gauged voter opinions of a drilling practice that experts say is likely to soon be used much more extensively in the state.
Experts believe that the use of advanced drilling technologies will allow oil companies to go after long unrecoverable oil and gas reserves embedded in shale formations deep beneath the ground.
The poll, sponsored jointly by the USC Dornsife College of Letters, Arts and Sciences and the Los Angeles Times, was conducted May 27 to June 2 by the Republican polling firm American Viewpoint and the Democratic firm Greenberg Quinlan Rosner Research. They interviewed 1,500 registered voters by telephone, and the poll has a margin of error of plus or minus 2.9 percentage points.
Opinions on fracking varied sharply among voters in different regions of the state and also reflected sharp partisan differences.
When asked whether they generally oppose or favor increased use of fracking, 45 percent opposed and 37 percent favored. Opposition was strongest among Democrats (52 percent), while support was strongest among Republicans (62 percent). A slight majority of independents, 51 percent, was opposed.
A majority of voters in the San Francisco Bay Area (60 percent) and along the Central Coast (55) said they are opposed.
Support was highest in the Central Valley (49) percent and in Southern California counties outside of Los Angeles (44 percent).
The poll found that the level of support increased statewide to 56 percent if it could be shown that fracking would reduce energy and gasoline prices.
"There's no question the potential economic benefits of fracking cause voters to rethink opposition, but it's just as clear that right now it's not something they're comfortable with," said Dan Schnur, director of USC's Unruh Institute of Politics.
Hydraulic fracturing, commonly called "fracking," involves pumping into oil wells under high pressure a mixture of water, sand and chemicals. The mixture is designed to create fractures in rock formations, allowing embedded petroleum reserves to be released and then recovered.
Although a form of fracking has been used in oil drilling in California for decades, it has never been subject to regulations beyond those that apply to conventional oil wells. No permit or advance notice is currently required.
The state Division of Oil, Gas and Geothermal Resources is now circulating what it calls a "discussion draft" of potential regulations and is expected to release a formal draft proposal by the end of summer.
Meanwhile, several bills were introduced in the Legislature this year seeking to regulate or temporarily stop the practice. The most stringent of those measures were defeated in the Assembly last week, but a comprehensive regulatory bill authored by Sen. Fran Pavley, D-Agoura Hills, was approved by the Senate and has become the central focus of legislative efforts.
The poll found that voters generally favor the approach of allowing fracking to continue, but with heightened regulation.
Given the choices of banning fracking, allowing it to continue with additional regulation or allowing it to continue with no new regulations, 41 percent chose the option of additional regulation. Thirty percent said they would prefer a ban, while 19 percent said no additional regulations are necessary.
"It's clear that a majority of voters is comfortable with the procedure, as long as they believe appropriate regulation is in place," Schnur said.
(c)2013 Ventura County Star (Camarillo, Calif.)
Distributed by MCT Information Services
Before You Go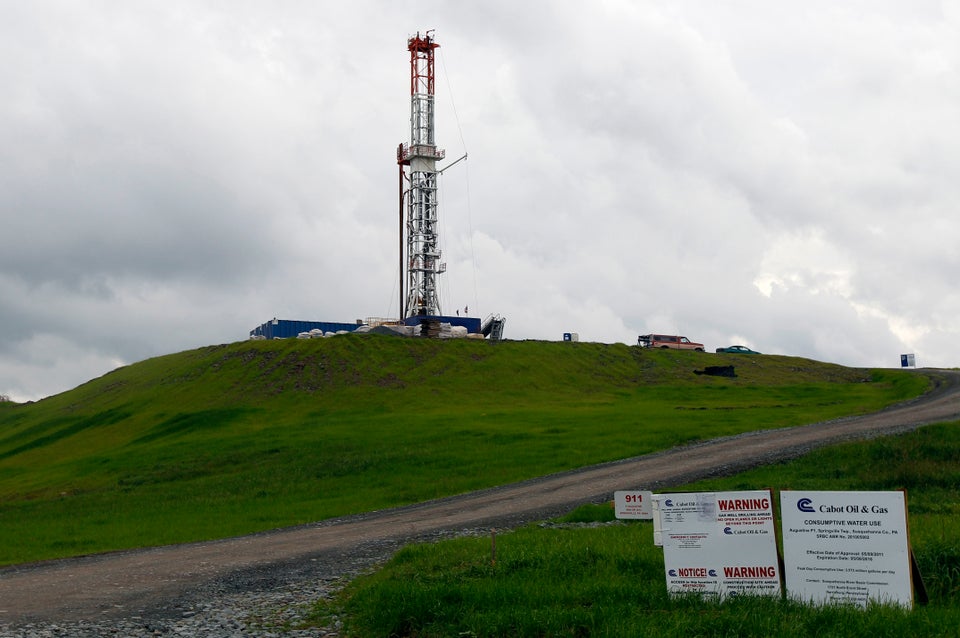 Drilling And Fracking Photos
Popular in the Community