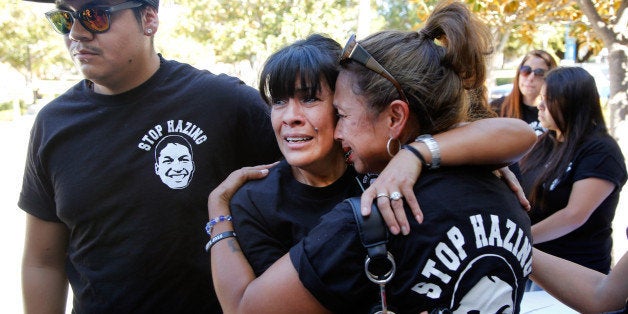 LOS ANGELES, July 20 (Reuters) - The former president of a disbanded southern California fraternity will not face criminal charges after a student died on a grueling hike during an initiation rite for the group, the Los Angeles Times reported on Monday.
The Los Angeles County district attorney said there was insufficient evidence to charge Alex Terzibachian with hazing or involuntary manslaughter, the Times reported, citing documents from prosecutors.
Terzibachian was president of the Pi Kappa Phi fraternity at California State University, Northridge, when 19-year-old Armando Villa died last July.
Villa was "pledging," or joining the chapter, and was made to hike in the Angeles National Forest on a hot day without adequate water or supplies, authorities have said.
However, prosecutors said Villa ran away from the group without telling Terzibachian or the other pledges on the hike. They later found him face down in a culvert, the Los Angeles Times reported.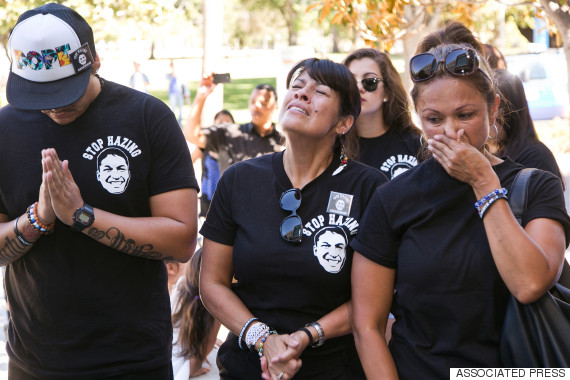 Prosecutors also said Villa was not denied basic needs, such as sleep, water or appropriate clothing.
Villa's death followed a number of high-profile hazing fatalities in the United States due to physical abuse and forced alcohol consumption, which placed fraternities under heightened scrutiny.
Last year, California State University president Dianne Harrison said an investigation ordered by the university into Villa's death made clear that members of Pi Kappa Phi had engaged in hazing.
Earlier this month, Villa's family filed a negligence lawsuit seeking damages from the university, Harrison, the Pi Kappa Phi fraternity, which has since disbanded at the school, and members of the group.
The university is in the Northridge suburb of Los Angeles. (Reporting by Victoria Cavaliere; Editing by Paul Tait)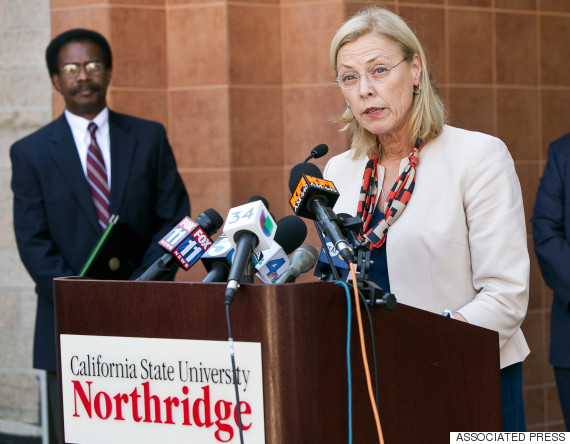 FILE - In this Sept. 5, 2014, file photo, California State University, Northridge, CSUN, President Dianne Harrison, right, reads a statement regarding Pi Kappa Phi fraternity activities that lead to the death of CSUN student Armando Villa, at a news conference at the CSUN campus in Northridge, Calif. The family of the California college student who died during a fraternity hike sued the organization and the school on Wednesday, July 1, 2015, saying the young man's death was senseless and easily preventable. (AP Photo/Damian Dovarganes, File)
Calling all HuffPost superfans!
Sign up for membership to become a founding member and help shape HuffPost's next chapter