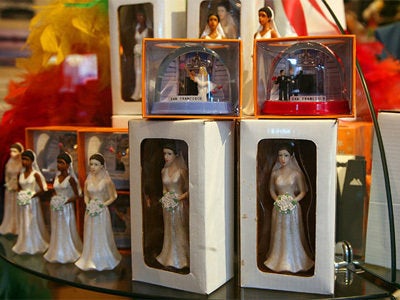 SAN FRANCISCO -- A week before Election Day, Christopher Burnett's floral shop filled an order for one of the many same-sex weddings he has worked in the last five months: eight corsages, a dozen boutonnieres and two bouquets for the two brides, each with three dozen roses.
Now, Mr. Burnett said, since Tuesday's voter approval of Proposition 8, which amended the state's Constitution to recognize only marriages between men and women, that type of business is gone.
"I have done a gay wedding every week," he said. "And so it's very disheartening, because other business is very slow."