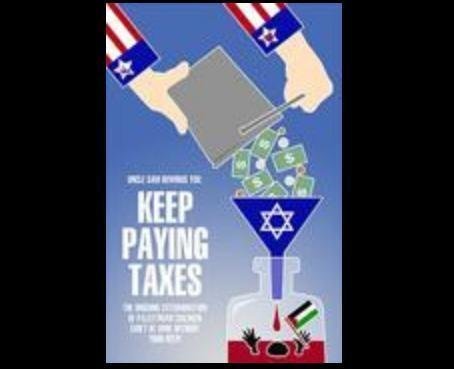 Last week's Tea Parties went forward despite the fact that there was a little bit of dispute over who owned the Tea Party movement -- a battle between followers of Ron Paul and a gaggle of fake grassroots organizations. Well, that conflict continues, even after the Tea Parties, and for good reason:
Citing the importance of the taxpayer movement in California, California Republican Party Chairman Ron Nehring today strongly condemned the use of anti-Semitic material used to promote the recent April 15 TEA party in San Mateo County.

"The taxpayer movement is incredibly important for California, and we applaud the success of the tea parties that took place across the state on April 15. Because we remain intensely interested in the growth and success of the mainstream taxpayer movement, we strongly condemn the use of anti-Semitic imagery in the promotion of the recent event in San Mateo County.

[...]

Chairman Nehring issued the statement in response to the use of anti-Semitic graphics used on the "Bay Area Ron Paul Campaign for Liberty" website in conjunction with the April 15 TEA Party in San Mateo. The image pictured a bucket of money being poured into a funnel with a Star of David on it, which in turn drips blood into a bottle where a person holding a Palestinian flag is seen drowning in blood. The text reads "Uncle Sam Reminds You: KEEP PAYING TAXES. The ongoing extermination of Palestinian Children Can't be Done Without Your Help."
So there you have it. The California GOP is angry a single piece of signage that expressed what they considered to be a decidedly vile opinion. Surely they are just getting started:
[Would you like to follow me on Twitter? Because why not? Also, please send tips to tv@huffingtonpost.com -- learn more about our media monitoring project here.]
Popular in the Community