California will no longer use grand juries in cases involving police shootings of civilians after Gov. Jerry Brown (D) signed a bill Tuesday banning the secret deliberations.
SB 227, authored by state Sen. Holly Mitchell (D-Los Angeles), makes California the first state to ban the use of grand juries to decide whether law enforcement should face criminal charges in use-of-force cases. The ban, which will go into effect next year, comes after grand juries failed to indict police officers who killed unarmed black men in Ferguson, Missouri, and Staten Island, New York, last year, heightening scrutiny of the process.
Mitchell argues that the grand jury process, during which evidence is presented to a panel of civilians in secret, fosters a lack of trust in the system.
"One doesn't have to be a lawyer to understand why SB227 makes sense," Mitchell said in a statement, according to the San Francisco Chronicle. "The use of the criminal grand jury process, and the refusal to indict as occurred in Ferguson and other communities of color, has fostered an atmosphere of suspicion that threatens to compromise our justice system."
Under the new rules, prosecutors must decide whether police officers should face criminal charges for killing someone in the line of duty.
Brown also signed the Right to Record Act Tuesday, which clarifies civilians' right to record police officers.
CORRECTION: An earlier version of this post referred to federal grand juries making decisions on cases in Ferguson, Missouri, and Staten Island, New York. Those cases were heard by local panels.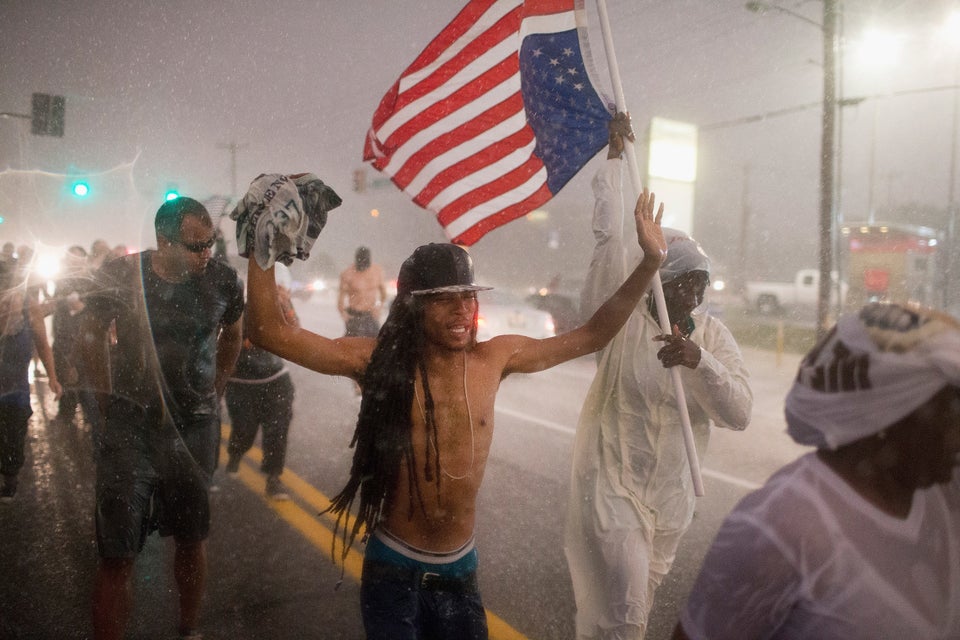 Ferguson Protests 2015
Popular in the Community