 California Governor Jerry Brown signed into law Wednesday a measure that increases funding to confiscate the tens of thousands of weapons owned illegally throughout the state.
SB 140, authored by Mark Leno (D-San Francisco), allocates $24 million to identify and seize assault weapons owned by convicted criminals and individuals with serious mental illnesses.
"Today, each California community is a step closer to being safer," Senate President Pro Tem Darrell Steinberg (D-Sacramento) said in a statement. "This swift action by the Legislature and the Governor to enforce the laws we already have is a wise and worthy investment to reduce gun violence."
Leno's bill was one of 30 gun control bills authored by California legislators in the wake of the Sandy Hook shooting massacre in Newtown, Conn., that left 20 children and six adults dead. Other measures include background checks on ammunition purchases, a requirement that all gun owners use lock boxes and expanding the list of criteria one must meet before owning a firearm.
California has a three-year backlog of some 40,000 guns illegally owned by nearly 20,000 residents, according to the state's Bureau of Firearms. Authorities have been unable to confiscate the weapons due to staffing and funding shortages.
"We are fortunate in California to have the first and only system in the nation that tracks and identifies individuals who at one time made legal purchases of firearms but are now barred from possessing them," said Leno in a statement. "However, due to a lack of resources, only a few of these illegally possessed weapons have been confiscated, and the mountain of firearms continues to grow each day."
Opponents of Leno's measure argue that gun owners already face exorbitant fees and the money generated as a result would best be spent elsewhere. Assemblyman Brian Jones (R-Santee) told The Huffington Post earlier this month that he thinks the funds should be used for background checks, not confiscation.
"For example, if you go to the DMV and pay for a driver's license, that fee is for processing the driver's license, not for setting up sting operations for catching drunk drivers," he said at the time. "If the legislature wants to raise extra funds for the DOJ, it would have to impose a tax on firearm sales, which requires a two-thirds vote."
Gun control advocates, however, are pleased. "This makes enormous sense and is one of the only ways available to reduce access to already purchased firearms," Deborah Azrael, associate director of the Harvard Youth Violence Prevention Center, told HuffPost earlier this month. "Universal background checks, as much as we should have them, can affect only the next gun purchased, not the sizable reservoir of guns already out there."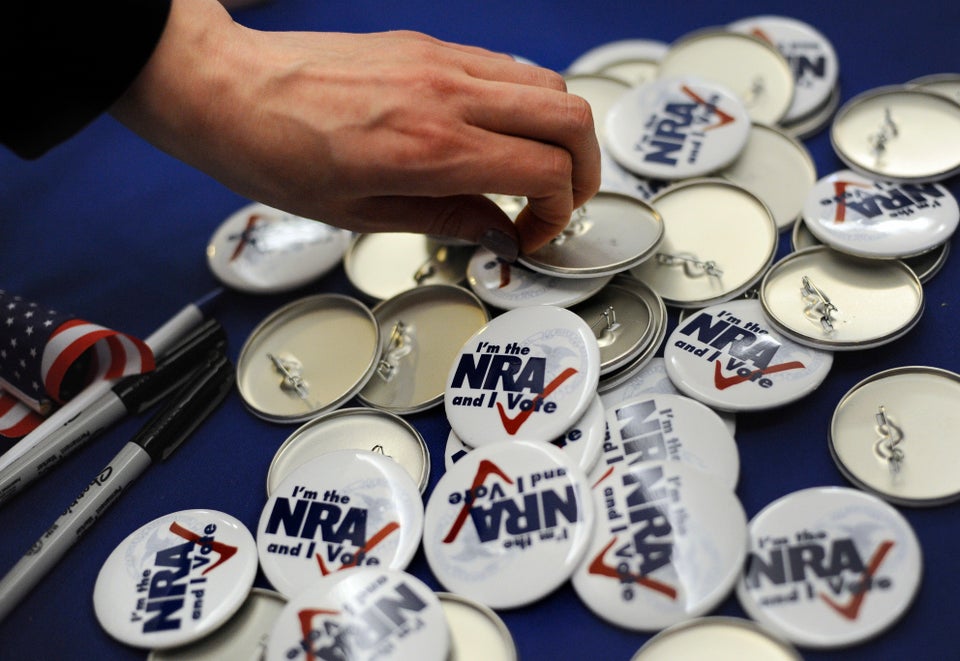 15 Things The Gun Industry Wouldn't Admit