 On Thursday, the California State Senate passed the first in a spate of 30 gun control bills authored in the wake of the Sandy Hook shooting, which, taken together, have the potential to fundamentally alter gun ownership in the Golden State.
The bill, authored by Senator Mark Leno (D-San Francisco) and passed in a largely bipartisan vote, would require a mandatory background check fee on all gun purchases. The state would then use that money for a program that confiscates firearms from people who are no longer legally allowed to own them due to a criminal conviction, mental illness or court order.
"When it comes to preventing gun violence in California, we are at a distinct advantage because we are the only state in the nation that utilizes a unique system to identify persons who are barred from possessing firearms," Leno said in a statement. "However, we have only been able to confiscate a small number of these illegally possessed weapons due to lack of resources. Our reinvestment in this statewide identification program will help eliminate a troubling backlog and growing mountain of illegal weapons, which threatens public safety in our communities and prevents us from enforcing existing firearms laws."
According to the California's Bureau of Firearms, the state has a three-year backlog of some 40,000 guns illegally in the possession of nearly 20,000 residents. Officials have been unable to confiscate the weapons due to staff shortages and insufficient funding.
The gun owners typically acquired the firearms legally, before being convicted of a felony or diagnosed with mental illness. Each year, the state investigates and seizes the guns of about 2,000 people on the Armed Prohibited Persons list, Lindley said, but each year about 3,000 names are added to the list.

"Despite our best efforts, the bureau does not have the funding or resources to keep up with this annual influx," he told the 15 assembled lawmakers.
The gun lobby opposed the bill on the grounds that the $19 background check fee was too high and that the money should go toward increasing the speed of the background checks and reducing the now ten-day waiting time.
Other gun control bills that have been introduced in recent months, nearly all by Democrats, include a prohibition on "bullet button" devices for assault rifles, background checks on ammunition purchases, a requirement that all gun owners use trigger locks or lock boxes, a prohibition on sex offenders and those deemed mentally ill from owning firearms and expanding the list of crimes which could stop someone from owning a gun.
In California, all gun sales require a background check and must go through a licensed dealer; all gun dealers have to be licensed by the state; handgun owners need a special license and to pass a written test; gun shows are tightly regulated; handgun purchases are limited to one per month; there is a 10-day waiting period for the sale or transfer of a firearm; all firearm sales are recorded; local law enforcement can prevent someone from getting a permit to carry a concealed weapon; and, in 2007, California became the first state to require micro-stamping, which allows police to match a bullet with a database of all the guns legally sold in the state.
This flood of new legislation, inspired largely by the tragedy in Newtown, has drawn criticism--and not just from expected quarters. In a recent Los Angeles Times editorial, the paper cautioned that some legislators' zeal to do something new about gun violence could end up doing more harm that good.
"Does California need to do even more? To some degree, yes," the paper wrote. "There are still loopholes that allow felons and the mentally ill to acquire guns, and where possible, these should be closed. But most of the bills that are currently being considered wouldn't address them, and in many ways the state would be better off enforcing the laws already on the books than imposing new ones."
Earlier this week, the San Francisco Board of Supervisors unanimously approved a measure prohibiting the sale of "military style" ammunition.

Related
Before You Go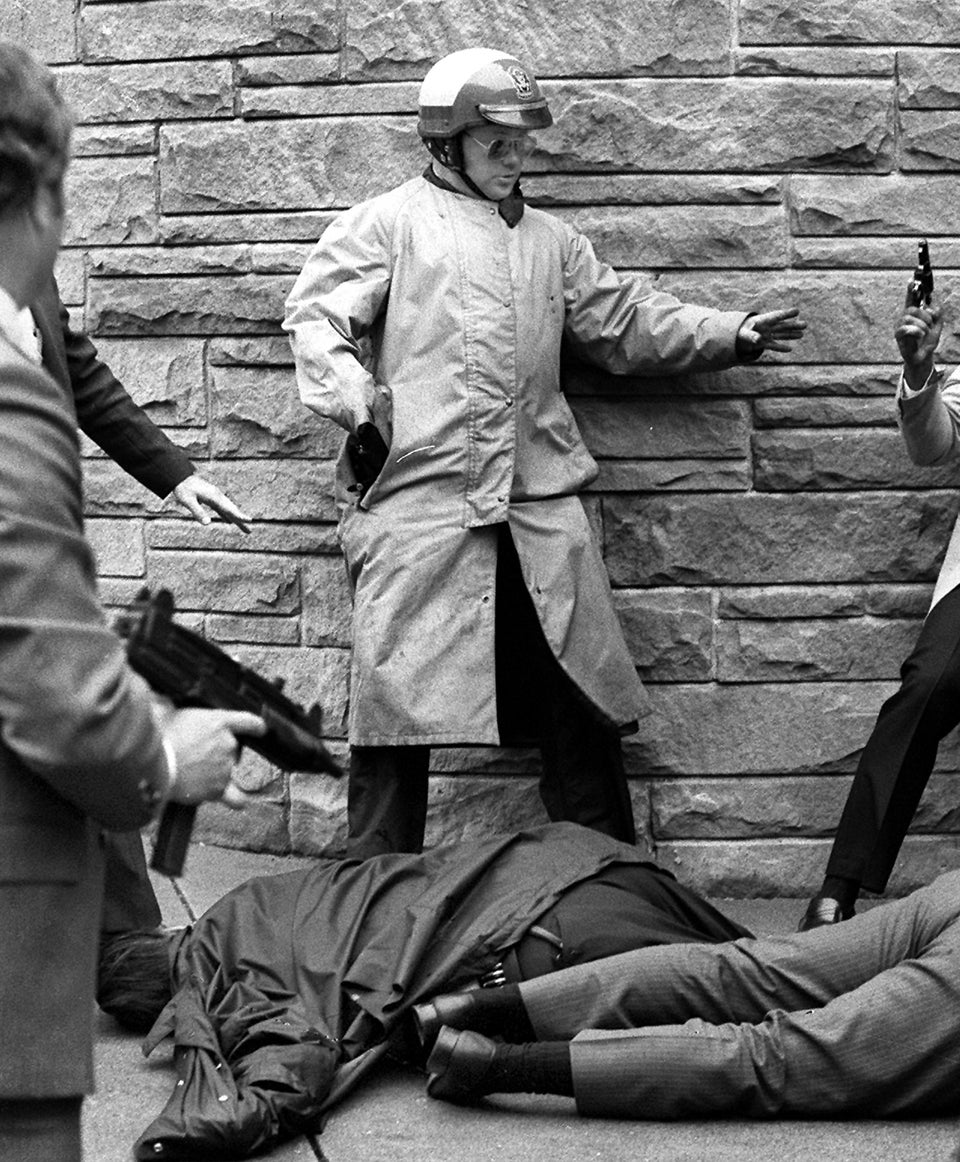 Pivotal Moments In The Federal Gun Control Debate
Popular in the Community