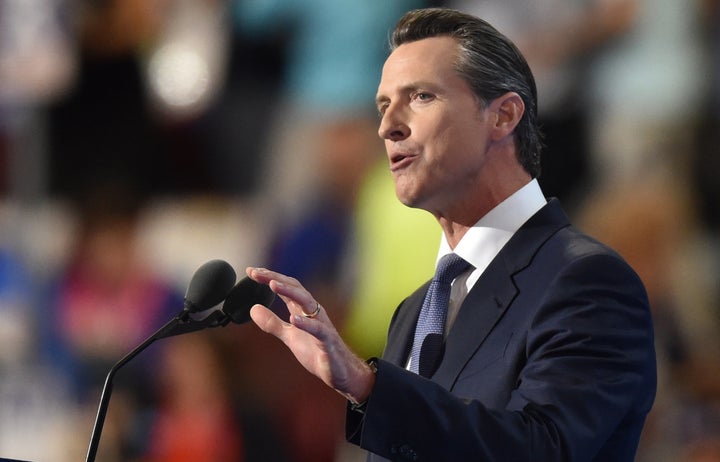 Californians voted Tuesday to pass Proposition 63, a sweeping gun control measure that will bolster the state's already substantial restrictions on firearms and ammunition.
The ballot initiative, spearheaded by California Lt. Gov. Gavin Newsom (D), will implement a slew of new gun regulations intended to help prevent mass shootings. The measure bans possession of large-capacity magazines, mandates background checks and permits for ammunition purchases, requires individuals and businesses to report lost or stolen firearms, and makes all firearm thefts felonies regardless of the value of the weapon. The measure will also set up a process for courts to remove guns from people convicted of certain crimes.
Newsom, who is running for governor in 2018, unveiled the ballot measure during a press conference in San Francisco last October. He argued the proposed regulations could help curb mass shootings by making it more difficult for people to purchase guns and ammunition.
"We have the ability to do something about [mass shootings]," he said. "We have the capacity to turn things around."
Some of the components of Proposition 63 were already put into place when California Gov. Jerry Brown (D) signed six gun bills into law this summer. However, Newsom argued his proposed measure goes further than the laws signed by Brown and will close loopholes in existing state laws. For example, one law signed by Brown requires showing an ID and undergoing an instant background check in order to buy ammunition, while Newsom's proposal requires gun owners to obtain a four-year permit from California's Department of Justice before purchasing bullets.
The initiative received support from many of the state's most prominent politicians, including Sens. Barbara Boxer and Dianne Feinstein, state Senate President Pro Tem Kevin de León, San Francisco Mayor Ed Lee, California Secretary of State Alex Padilla and many other Democratic officials.
Proposition 63 also faced fierce opposition from gun rights groups, which argued the rules would just make it harder for law-abiding people to buy guns while doing nothing to keep firearms out of the hands of criminals. A website called StopNewsom.com, funded by the Firearms Policy Coalition, particularly took issue with the measure's restrictions on ammunition purchases, calling the proposed rules "burdensome" and a "massive infringement on your Constitutional rights."
However, the nation's most prominent gun lobby ― the National Rifle Association ― largely stayed out of the fray, spending just $95,000 to try to defeat the measure. (In contrast, the NRA has put up almost $4 million to fight a background check measure in Nevada.) That disparity could be credited to California's demographics ― the state is largely Democratic, and polls indicated the measure was likely to pass. The laws signed by Brown earlier this year also may have discouraged the NRA from spending much on the campaign, as some of the components most objectionable to gun rights activists were already set to go into effect.
Despite the group's relative absence from the campaign, Newsom has touted passing the ballot initiative as a victory over the NRA and other arms of the gun lobby. Earlier this month, Newsom challenged NRA executive Wayne LaPierre to a public debate on the measure:
Proposition 63's components are set to go into effect next year.
Before You Go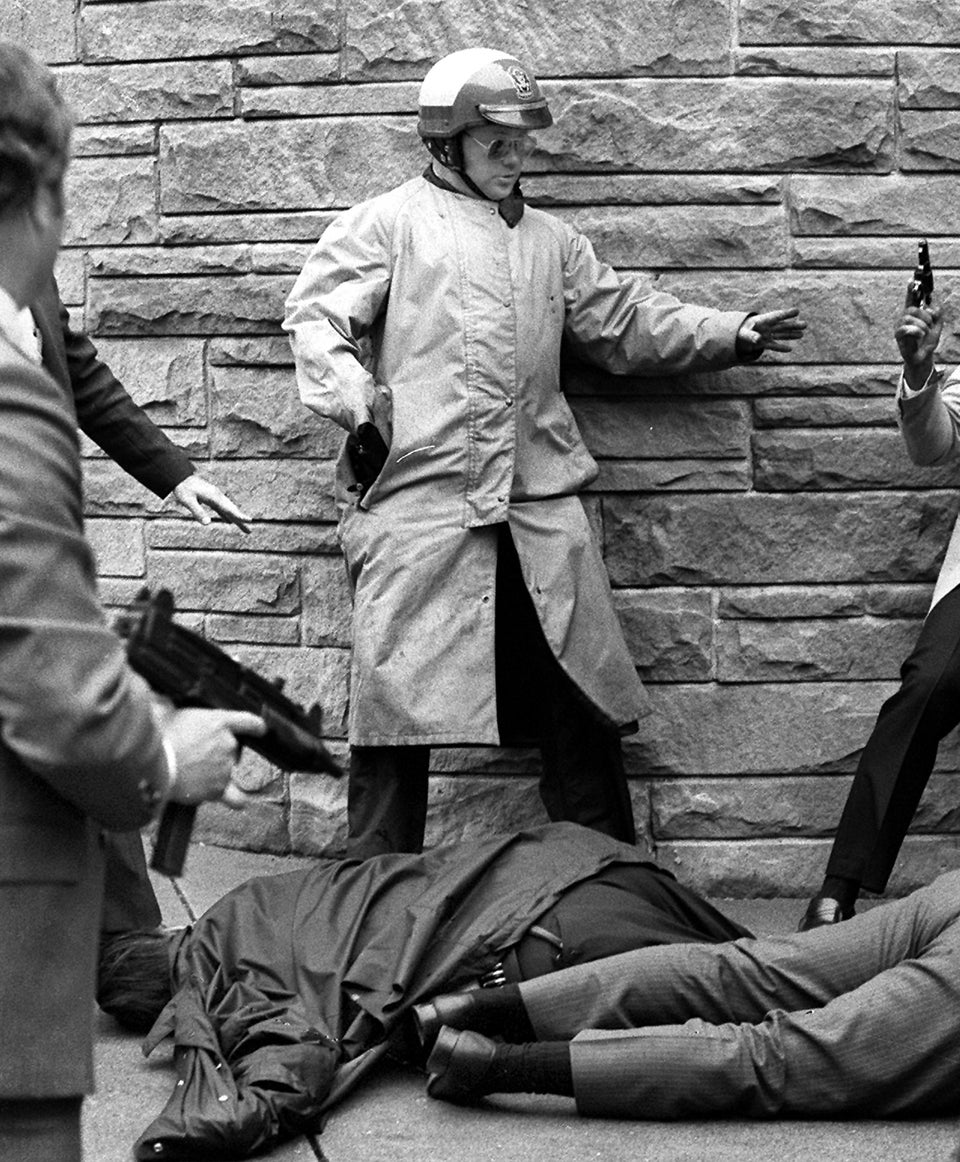 Pivotal Moments In The U.S. Gun Control Debate
Popular in the Community