Syed Rizwan Farook and Tashfeen Malik walked into a San Bernardino, California, social services center on Wednesday and, armed with two assault-style rifles and two handguns, opened fire. They unleashed at least 75 rounds during the assault, killing 14 people and wounding 21. Their .223-caliber rifles had the power to penetrate ballistic vests and walls, according to the Bureau of Alcohol, Tobacco, Firearms and Explosives.
In an era in which mass shootings have become commonplace, the couple's firepower still raises eyebrows -- especially in California, which experts say has the nation's strictest gun laws.
California's Assault Weapons Control Act of 1989 and a subsequent 2004 law banned most high-powered rifles. A state law that went into effect in 2000 also banned the sale or transfer of high-capacity magazines. Four such magazines were found spent at the social services center after the attack. Police said the couple had an additional 1,600 rounds of ammunition in their rented SUV.
While California laws typically forbid the sale and possession of rifles of the sort used by the shooters, the assault-style rifles in Wednesday's attack had a button mechanism to release their ammunition magazines, which made them legal to possess in California -- an exception sometimes referred to as the "bullet button loophole." Some gun makers in California specialize in manufacturing assault-style rifles that comply with California state law.
All four guns used in the massacre were purchased legally in California. Farook purchased the handguns, police said, while someone else bought the rifles, ATF confirmed to HuffPost on Friday.
Both rifles had been illegally modified, ATF spokeswoman Meredith Davis said. The DPMS A-15 that Malik used was altered to accommodate 30-round magazines, according to ATF, while the Smith & Wesson M&P15 that Farook used had been modified in an attempt to make it function like an automatic weapon.
But even if the bullet button loophole did not exist and possessing assault-style rifles of any kind had been illegal from the get-go, the shooters could have saved themselves the trouble of trying to modify their weapons by simply traveling to a different state. Though automatic weapons are illegal nationwide save for rare cases, they could have gotten any number of high-powered, military style rifles, along with high-capacity magazines, in neighboring states -- a fact that attests to the limits of state gun regulations in a country where gun laws vary widely from one state to the next.
"California is not an island," said Ari Freilich, staff attorney for the Law Center to Prevent Gun Violence. "People can go to neighboring states. A significant source of crime guns and guns used to inflict acts of violence in the state come from other states with weaker gun laws."
The District of Columbia and seven states, including California, have outright bans on assault weapons. Two other states regulate them in some fashion.
In addition to barring an array of assault weapons, California requires all gun sales to be made through a licensed dealer, and mandates background checks and a 10-day waiting period for all purchases. Those regulations apply to private gun sales -- such as those made at gun shows -- which are notoriously exempt from federally mandated background checks.
There are limits to what California can do, however, when states like Nevada and Arizona, which have loose gun laws, are within driving distance.
Although it is illegal to sell a gun that is prohibited in California to a state resident who travels to another state to buy it, the unregulated nature of many gun transactions means these sales can still occur with relative ease.
The U.S. Department of Justice estimated in 1997 that 40 percent of guns acquired in the U.S. are sold or given to people in private transactions by unlicensed dealers.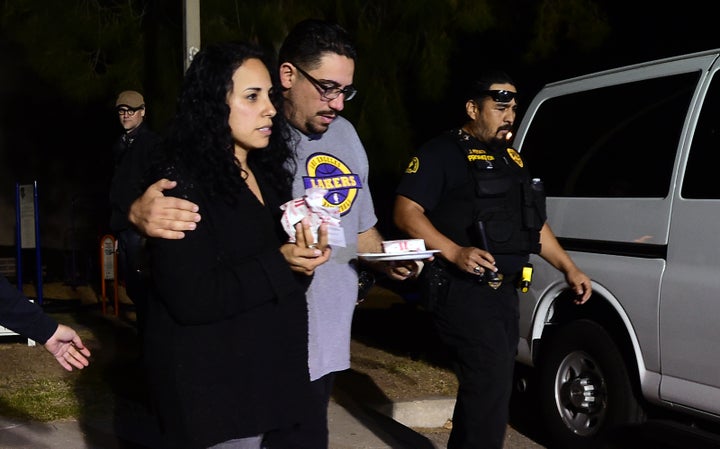 Read more on the San Bernardino shooting here.
Many states do not require background checks for those private, unlicensed sales, including transactions at guns shows, which means that a buyer might not have to say which state he or she is from.
Among the states bordering California, Nevada and Arizona do not require background checks on private sales.
Private gun sellers in those states are supposed to ask buyers for proof of residency, but a San Francisco Chronicle reporter found that four out of five sellers he approached at a Las Vegas gun show in January 2013 were prepared to sell him guns that were illegal in California without verifying his residency.
"What we know is that each year more and more crime guns are coming in to California from states like Nevada and Arizona that don't have laws, like expanded Brady background checks, to keep guns out of the hands of convicted felons, suspected terrorists, and other people intent on doing harm," Dan Gross, president of the Brady Campaign to Prevent Gun Violence, wrote in a statement. "The number of crime guns coming from NV and AZ, into CA has more than doubled since 2006."
Still, the vast majority of guns used to commit crimes in California originate in the state. In 2014, 15,169 of the 21,267 guns recovered by law enforcement in California, for which the state of origin was identified, came from inside the state, according to ATF. The remainder of the guns came from 14 other states. Arizona was the source of 1,184 recovered guns, the most of any outside state.
A 2008 report by Mayors Against Illegal Guns that analyzed ATF data found a correlation between the laxness of a state's gun laws and the likelihood that guns will be exported from that state to other places. States that require background checks on all handgun sales at gun shows have a gun export rate that is about half the national average. None of the 10 states that provided 57 percent of California's imported guns in 2007 require background checks on handgun sales at gun shows.
In a separate 2010 analysis, Mayors Against Illegal Guns found that 4,462 of guns recovered in California crimes in 2009 were imported from out of state, whereas 1,772 guns recovered in other states were found to have originated in California.
This article has been updated throughout with additional information regarding the specific weapons used in this incident, and the availability and restrictions on firearms in neighboring states.
Clarification: An earlier version of this story said automatic weapons are illegal nationwide. In fact, while nearly all possession and transfer of automatic weapons by civilians has been illegal since 1986, the actions remain legal in very specific circumstances. A civilian may possess an automatic weapon that was legally registered prior to the 1986 ban, and a civilian may sell or give such a weapon to another civilian if law enforcement explicitly approves the transaction.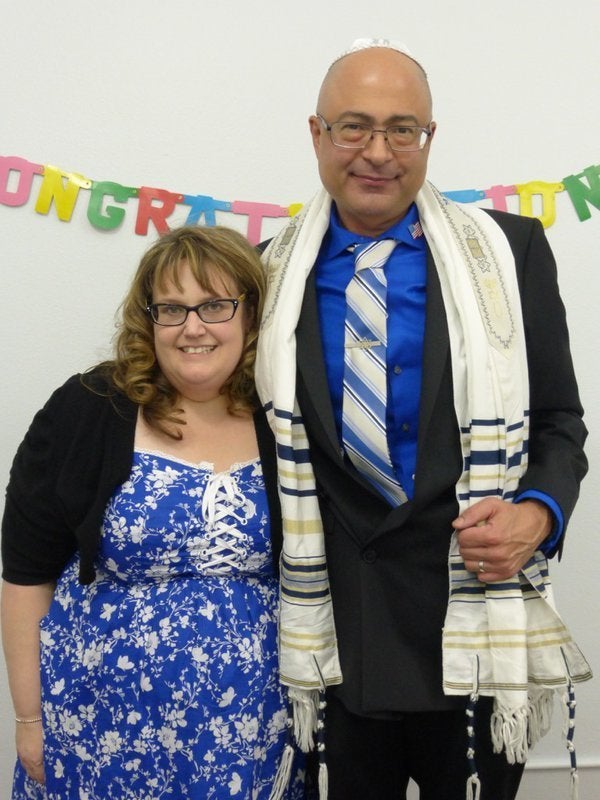 These Are The Victims Of The San Bernardino Shooting
Popular in the Community