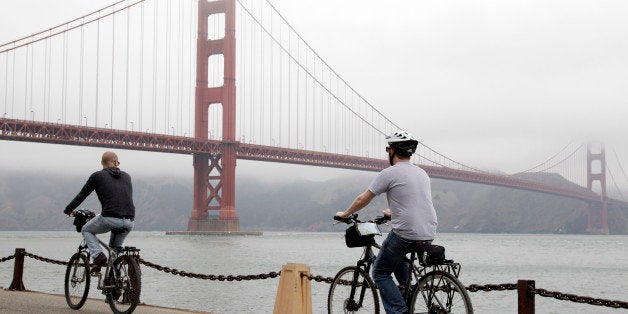 Legislation that would make California the first state requiring adult bicyclists to wear helmets has some biking advocates worried the mandate would discourage people from becoming bike commuters.
A bill introduced last week by state Sen. Carol Liu (D-La Cañada Flintridge) would extend California's youth helmet requirement to adults, mandate reflective clothing while biking at night and fine cyclists $25 for not complying.
"Any responsible bicycle rider should wear a helmet," Liu, chair of the Senate Education Committee, said in a press release. "This law will help protect more people and make sure all riders benefit from the head protection that a helmet provides."
Liu pointed to National Conference of State Legislatures claim that 91 percent of cyclists killed in 2009 were not wearing helmets. Research on the effectiveness of helmets, however, is spotty. One study suggests there have been fewer injuries in the 21 states with helmet laws for young riders, but another shows no effect.
But as San Francisco works toward a goal of having 20 percent of trips taken by bike by 2020, some cycling advocates say a helmet mandate will discourage people from ditching their cars and becoming regular bikers. The region's bike-sharing system, which opened in 2013, doesn't require helmets, nor do bike shares in New York and Washington, D.C.
The California Bicycle Coalition, the state's biggest bicycle lobbying group, argues that if a helmet law leads to fewer bikers, the roads will be less safe.
"The evidence shows that mandatory helmet laws make the streets less safe for people on bicycles -- and for everyone -- by discouraging bicycling." a press release from the group said. "And we know that having more bicyclists and pedestrians on the streets makes them safer for everyone."
Melissa Balmer, the group's media director, told The Huffington Post that the group is not anti-helmet. But mandating them gives people the idea that biking is more dangerous than it is, she said.
"Then it's a sport -- it's not just a pleasurable pastime," Balmer said of the feeling that helmet laws give people, especially women.
Balmer said cycling in Australia sharply declined after an all-ages helmet law took effect. According to a World Transport Policy and Practice study, the rate of cycling participation in Australia from 1985 to 2011 was 22.3 percent less than the rate of population growth.
The real solutions to bicycling dangers, Balmer said, are fewer cars on the road, more bike lanes and protected bike lanes. Focusing on helmets over those infrastructure improvements is only turning biking converts away, she said.
"We really want to encourage people to replace those short trips that we take by car and ride a bike as a way to incorporate your daily exercise into getting your errands done," Balmer explained. "When we mandate helmet laws, we find that the people who are the safest bicyclists -- the people that are taking the short trip down a couple of blocks to get some milk or to ride for a short trip with their family to the park -- those are the people who go, 'You know what, I just don't want to,'" wear a helmet, usually because it's inconvenient to carry around or keep stored.
This article has been updated with an additional quote from The California Bicycle Coalition.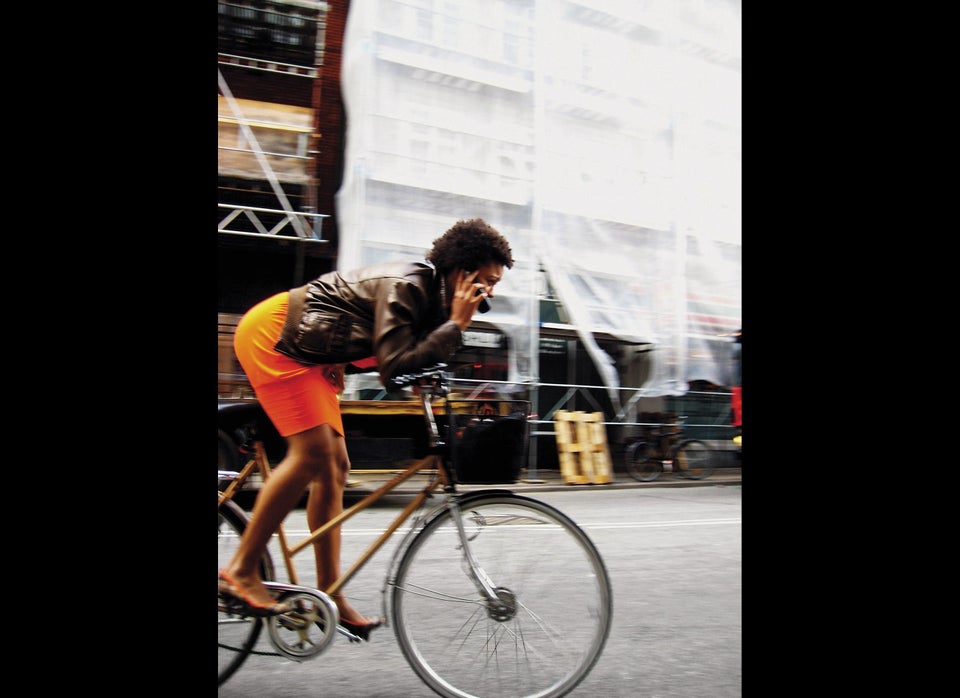 Cycle Chic photos
Popular in the Community