After four Orange County homeless men were murdered in three weeks, the terror has finally been put to an end. And, as CBS Los Angeles reports, it's all thanks to hero and father, "Donny."
In the video above, Donny explains what he saw when he exited a store. He recognized the victim, 64-year-old John Berry, to whom Donny had given money the week before.
Donny said of Itzcoatl Ocampo, the 23-year-old Iraq War veteran charged with the murders, "He was just standing over John... stabbing him, stabbing him, stabbing him." Donny recounted, "I'm yelling, 'Hey! Stop! Hey, stop!' as loud as I can and he's not acknowledging anything. It almost looked like he was posessed."
The young father proceeded to chase Ocampo into a mobile home park, where the police arrested the suspect seconds later.
It looks as though Donny prevented imminent murders, as prosecutors said Tuesday that Ocampo had selected additional victims.
Related
Before You Go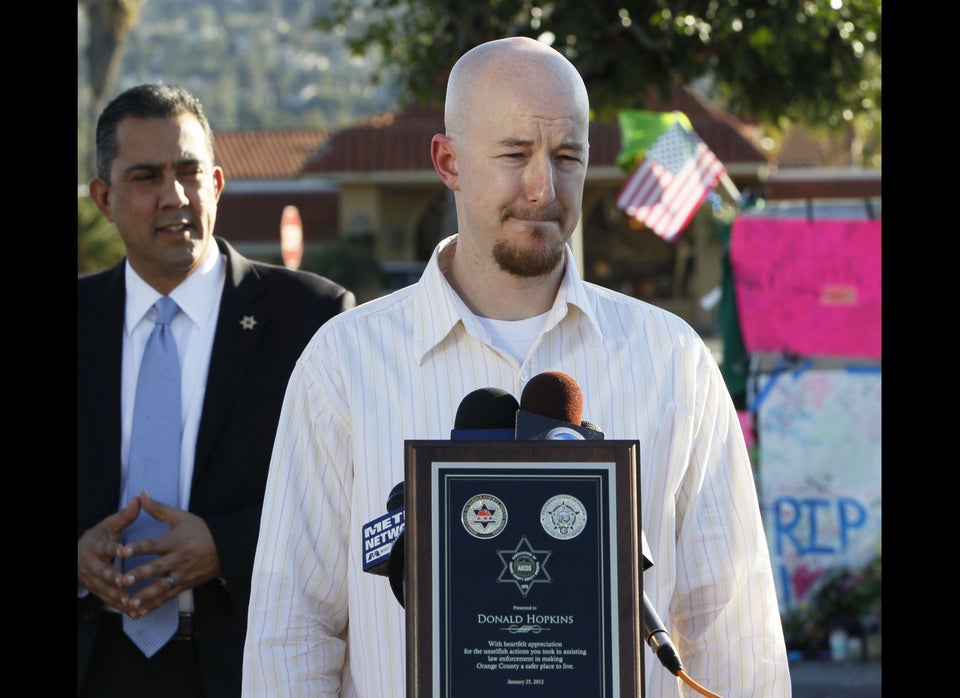 Serial Killer in the OC
Popular in the Community