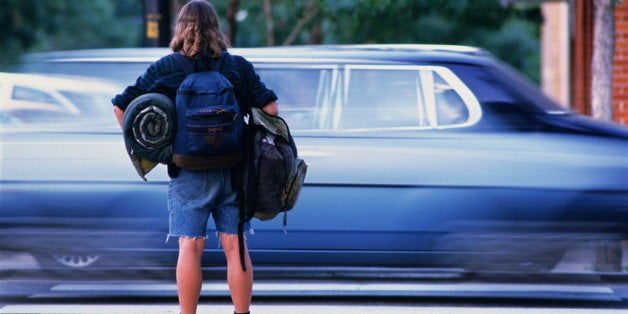 A new bill proposed in California offers homeless teens an alternative to foster care and juvenile detention, two systems proponents say often fail youth.
If passed, Assemblymember Tom Ammiano's AB 2001 would allow judges to determine that a minor's chronic homelessness is a result of parental abuse or neglect and enable them to access federal funding for special homeless youth shelters or group homes where they're taught independent living skills.
"It's sad that our approach until now has focused on two paths that don't really help these kids," Ammiano stated in a press release. "Many are sent into a foster care system that doesn't understand the needs of teens who are homeless because they have been abused or rejected by their families. As well-meaning as these programs are, homeless youth often don't find their needs met there. They run away, and as a result, lose access to funded services. Teens on the street often fall into a different system: juvenile justice. Once they get in there, it is difficult to escape being branded as criminals. We need a third path."
California is home to a staggering proportion of the United States' underage homeless population, according to research by the state's California Homeless Youth Project. Of the estimated 1.6 million homeless minors across the county in a year, 200,000 are living in California.
"What we want to do is simplify the process so that youth get the services they need and so that providers are adequately funded," Ammiano said. "In reality, we know that homelessness is a complex problem that won't be solved overnight, but this is an important step to help the most vulnerable among our homeless."
Ammiano's efforts come when resources for the state's homeless youth are seriously threatened by gentrification-driven costs in places like San Francisco. On Christmas day, the city's Youth Homeless Alliance, a 12-year establishment providing 5,000 homeless kids every year "a space to just be okay," shut its doors when the building's owner decided to sell.

Calling all HuffPost superfans!
Sign up for membership to become a founding member and help shape HuffPost's next chapter
BEFORE YOU GO
PHOTO GALLERY
Celebrities Who Were Homeless