Which state should you travel to if you'd like to increase your odds of meeting someone physically attractive? What about if you want to do something crazy?
Luckily, you can kill two birds with one stone by heading to California.
According to a survey done by Business Insider, the Golden State is a winner in both those categories.
Business Insider asked 1,603 Americans via SurveyMonkey about their opinions on our 50 states.
When asked "Which state is the craziest?" the greatest number of respondents (25 percent) said California. New York came in second place, with Texas and Florida trailing behind.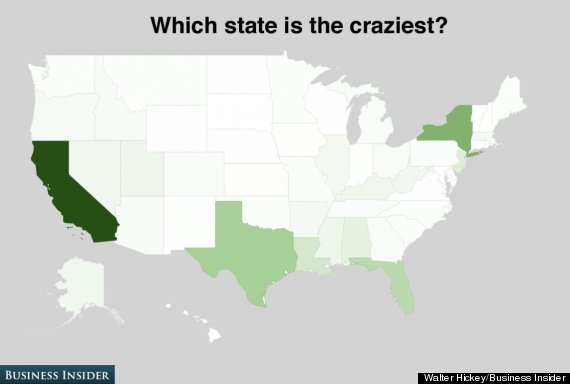 The "Which state has the hottest residents?" question drew the strongest majority response of all questions asked. Fifty-one percent of those surveyed picked the West Coast state.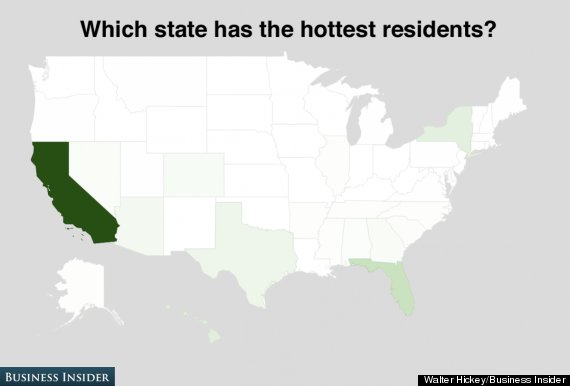 Unfortunately, not everyone has such a golden view of Californians. The state was also voted "most overrated," with 28 percent of the vote.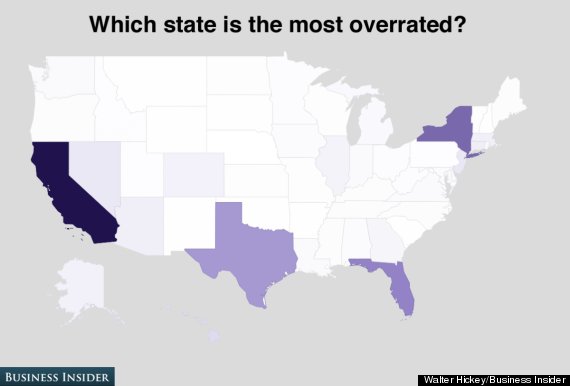 Sorry, Cali. You can't win 'em all.
Some other fun facts about how Americans feel about our country? Louisiana, unsurprisingly, was voted the drunkest. New York was voted the most arrogant and rudest state, with the best food.
New York also apparently has the best AND worst sports fans. Clearly most of the people who took the survey have never been to Philadelphia after the Eagles or Phillies lose a game.
For more survey results, or to see how your home state fared, click over to Business Insider.