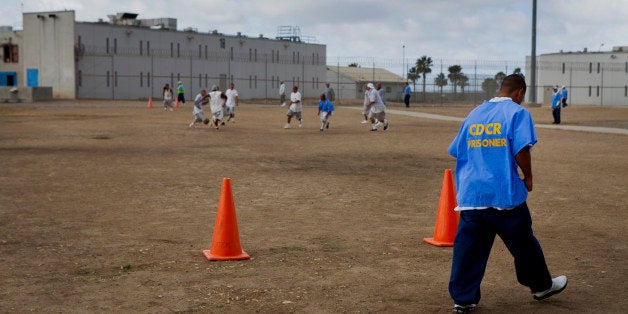 A unique prison rehabilitation program launching in California may be the most powerful interpretation of farm-to-table the state has ever seen.
San Diego's Richard J. Donovan Correctional Facility is building sites for its new Farm and Rehabilitation Meals (FARM) program, a fresh project that hires inmates as farmers, teaches them sustainable agriculture practices and -- if approved by prison health authorities -- will put the produce on inmates' cafeteria tables.
The facilities will first accommodate 20 inmate farmers, organizers told The Huffington Post, and will include three acres of farmland on prison grounds, worm castings off-site, a classroom, and raised garden beds accessible to the prison's relatively large disabled population.
"Within those spaces we're going to teach community gardening, composting and water-wise gardening," said Wehtahnah Tucker, the program's coordinator and a California Correctional Health Care Services (CCHCS) executive. "We're purchasing a cistern, using gray water and capturing rainwater for use."
The prison's health care staff came up with the idea for FARM after noting astounding recidivism rates amongst inmates at similar programs. According to studies conducted at those facilities, Tucker told HuffPost, inmate farmers had prison reentry rates of only 5 to 10 percent -- a jaw-dropping figure compared to California's abysmal 61 percent recidivism rate, one of the highest in the country. Despite the program's promise, Tucker says these farms are "extremely uncommon" and that she is only familiar with two others in the U.S., one at California's San Quentin State Prison and one at Rikers Island in New York City.
The first phase of the program costs $4,000 and has been entirely funded by private groups and individuals, all in partnership with Wild Willow Farms, a nearby school for sustainable farming, and the San Diego Community College District, Tucker told HuffPost.
"We wanted to create more opportunities for inmates to have a more meaningful experience while they're here, so when they leave, they can not come back," Tucker said. "We want them to be productive while they're incarcerated … and show that when they're invested in something, they have something they can look to as an achievement."
She said the inmates have been extremely excited about the program, noting that a contest that called on them to create a FARM logo received so many good submissions that several of them will now be featured.
"[The inmates] have said, 'I really want to make something, create something and keep it,'" Tucker explained. "Prison is a place where ownership doesn't really exist. When you're incarcerated, everything that exists is very temporary. One of the things they said would make them feel like they achieved something is just that feeling, even if they're just harvesting something."
The program is also an opportunity for inmates to learn about nutrition and ensure a healthy diet, CCHCS public information officer Liz Gransee told HuffPost, adding that the plan is to incorporate the farm's food into the prison kitchen but that it must undergo an approval process first. Alternately, the produce will go to local food banks.
"We have approximately 3,300 inmates, so getting in fresh produce is certainly a difficult undertaking," Tucker said, explaining FARM could eventually save money. "With it on site, it would it would certainly ease that."
She hopes that participating inmates will more easily gain employment upon release, especially in San Diego where sustainable agriculture skills are in high demand. Eventually, she'd like to offer inmates who work at FARM a certificate verifying their agricultural skills.
"The ideal inmate [for FARM] is one who really sees this as an opportunity," she said, "who knows that this is a privilege."
Before You Go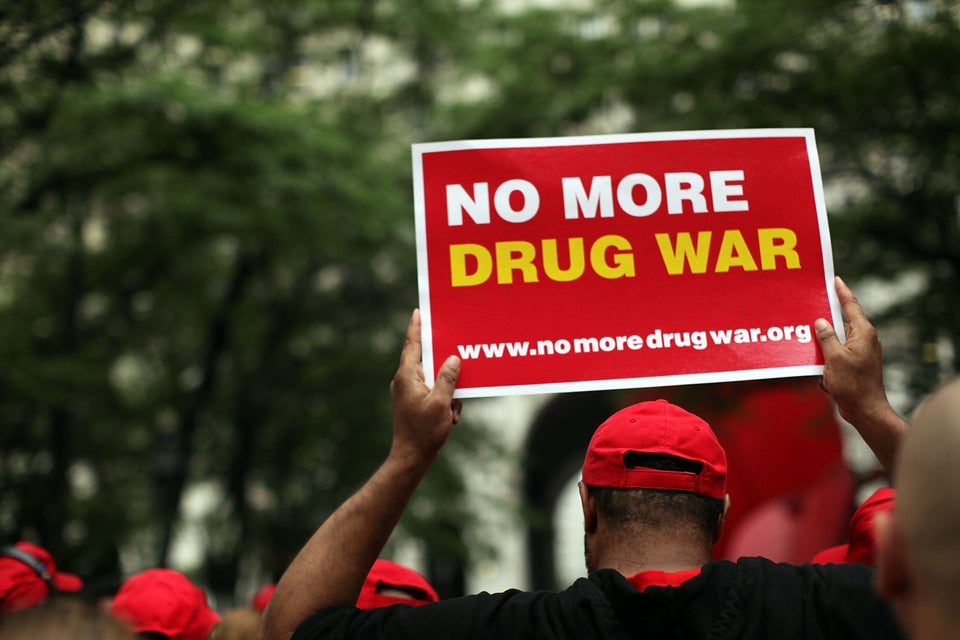 27 Reasons Why The U.S. Shouldn't Lead The War On Drugs
Popular in the Community