LOS ANGELES -- Orange County prosecutors have dropped murder charges against two men after defense lawyers claimed the district attorney's office withheld evidence about a controversial jailhouse informant program.
One accused killer has been set free on parole and a convicted murderer who had been serving life for a gang-related murder awaits a retrial. A man who had been accused of attempted murder awaits trial on reduced charges. More than a dozen other defendants may win new trials, defense lawyers said.
Cases built by Orange County's District Attorney Tony Rackaukas' office began unravelling this year when Assistant Public Defender Scott Sanders uncovered prosecutor misconduct in the use of jailhouse informants while defending convicted mass murderer Scott Dekraai. Dekraai has pleaded guilty to shooting eight people to death, including his ex-wife, in a Seal Beach salon in 2011 -- the biggest mass murder in county history.
Sanders, in a scathing 506-page motion in the Dekraai case, said county prosecutors enaged in "outrageous government conduct" by failing to tell defense lawyers details of the jailhouse informant program. Informants collected incriminating statements made by the defendants and shared them with prosecutors in exchange for reduced charges or other favors, Sanders said.
Superior Court Judge Thomas Goethals ruled in August that prosecutors engaged in "misconduct" by withholding evidence, and some law enforcement personnel who appeared as courtroom witnesses were "credibly challenged." He said jailhouse snitches against Dekraai and other murder defendants "sought and expected consideration" for their testimony and were "each directly or impliedly promised by law enforcement that such consideration would be forthcoming." The judge ruled snitches couldn't be used for Dekraai's sentencing, when he will face either the death penalty or life imprisonment.
The law and the district attorney's policy requires prosecutors to turn over such details to defense lawyers prior to trial, whether it's requested or not. But that didn't happen in the Orange County cases, Goethals said in his ruling.
Calls to the District Attorney's Office for comment were not returned.
According to Sanders, a jailhouse branch of the Orange County Sheriff's Department called Special Handling placed jailhouse snitches in cells with inmates awaiting trial, hoping to collect incriminating evidence. Authorities often deploy informants to help bolster a case -- a tactic that's perfectly legal, even when the snitch receives something in exchange.
However, in some Orange County cases, the sheriff's jailhouse informants allegedly recorded conversations with inmates who were already represented by lawyers, a violation of an inmate's right to counsel. Then, prosecutors presented damning evidence gathered from informants in court, while withholding evidence that could have been beneficial to the defense -- violating the defendant's right to due process.
Sanders told The Huffington Post the collapsed murder cases are just the beginning of the scandal's fallout.
"Law enforcement has cheated here and it looks like they have cheated for some time -- how many other cases have they done this in?" Sanders asked. "It's possible that there are hundreds."
Sanders said the remedy is for law enforcement and the DA to play by the rules. "There's nothing wrong with using informants," Sanders said. "Just don't violate the Constitution. And disclose everything you're supposed to disclose."
The sheriff's department has acknowledged "deficiencies" in policies and protocols involving jailhouse informants. "As a result, we have already begun to implement some changes in our policy that create more robust mechanisms to document inmate handling," Sheriff's Lt. Jeff Hallock told HuffPost.
Fallout quickly followed Sanders' motion in the Dekraai case. In June, Leonel Vega's life sentence was vacated and he was granted a new trial in a 2010 gang-related murder. Vega's murder conviction hinged on the testimony of three jailhouse snitches, including a gang member named Oscar Moriel -- who also testified against Dekraai.
Moriel has said he killed as many as six people and hoped his informant work could set him free. He claimed he never intentionally tried to get inmates to talk about their crimes while in jail, yet he has collected evidence that has been used against multiple defendants, according to the Los Angeles Times.
In Vega's case, the Sheriff's Department was accused of improperly using the jailhouse informant network to obtain damning evidence. The DA's office was accused of failing to turn over key information about the informant to the defense, Voice of OC first reported.
Last month, prosecutors dropped a first-degree murder charge against Isaac Palacios, who had been awaiting trial for two gang-related killings. Palacios walked out of court free after he accepted a prosecution deal to to plead guilty to second-degree murder and be on parole.
Soon after that, prosecutors dropped charges of attempted murder and solicitation of murder against Joseph Govey.
The defendants in these cases -- and the informants who collected evidence against them -- are no angels, Sanders explained. Indeed, that's why he believes the temptation is so great for law enforcement to think it's acceptable to cross ethical lines.
"Obviously, it's critical that you do not violate the rights of any defendants, including those charged with serious crimes," Sanders said. "If you say it's okay to do this kind of thing to these guys, who won't it be okay on? Where do you draw the line?"
Sanders added: "The winning of a case has overtaken justice here. It has become more important than due process and other fundamental concerns in the criminal justice system and I think the DA's office has fostered that kind of attitude."
Support HuffPost
The Stakes Have Never Been Higher
Before You Go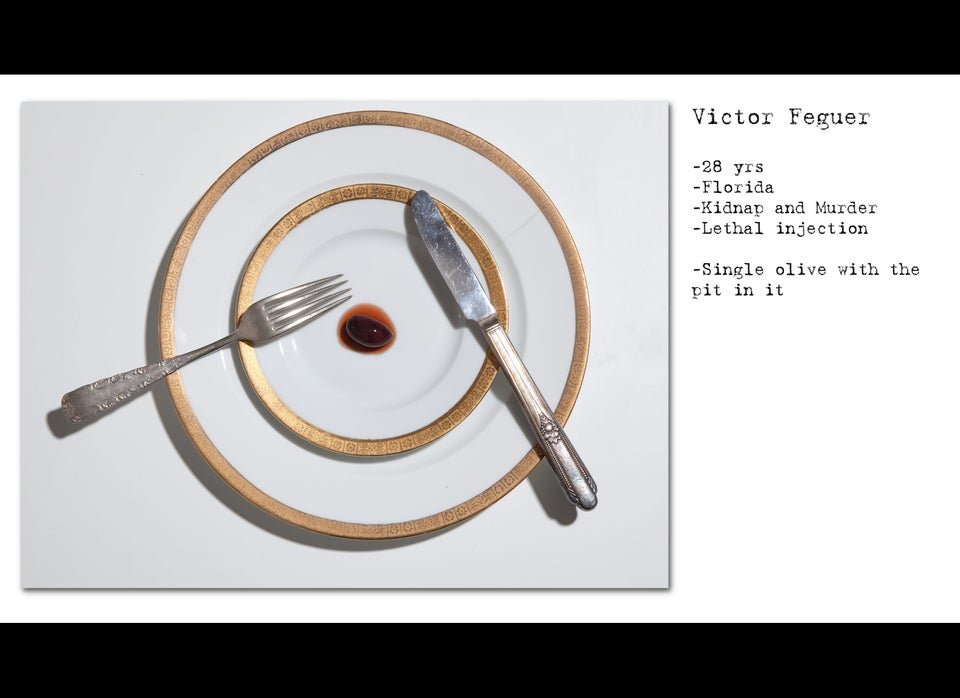 No Seconds: The Last Meals Of Death Row Prisoners
Popular in the Community