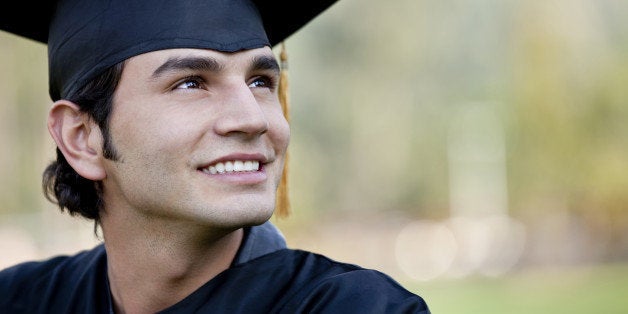 Higher education has always been the responsibility of students and colleges, but lately businesses have started paying special attention to the numbers of graduates – or lack thereof – in the United States.
Recently, the issue in California was highlighted with Campaign for College Opportunity's "The State of Latinos in Higher Education" study. In a nutshell, the report reveals not only that Latinos are lagging behind other ethnicities when it comes to graduating from college, but that the state of California is headed towards a dire economic situation if changes aren't implemented.
"There's no closing the gaps that California has, in terms of the workers it needs just to maintain our economy without improving college graduation for Latinos," said Campaign for College Opportunity Community Affairs Director Audrey Dow. "By 2025, California needs 1 million additional bachelor degree holders just to maintain its current economy. That same year it also needs 2.3 million combined degree holders – bachelor's degrees, associate's degree, certificate holders."
"The Campaign for College Opportunity's report further demonstrates the need for California to have a comprehensive plan to improve completion and transfer rates for Latino students," Silicon Valley Leadership Group Senior Vice President Dennis Cima said. "This is good for business, good for the Silicon Valley economy and good for California."
Shortage of Trained & Educated Workers
The shortage of trained and educated workers paints California's businesses in a corner. It's anticipated many will be forced to close up shop, while others will relocate elsewhere stateside or even go overseas. "Either way," Dow said, the solution is simple: "There is no way we can close those gaps without improving the rates of Latinos going to college."
"Ensuring more Latinos in California – and in Los Angeles, where Latinos represent nearly 50 percent of the population – complete college is critical to creating a prepared workforce and robust economy for tomorrow," said Los Angeles Mayor Eric Garcetti.
"The State of Latinos in Higher Education" study points out the Hispanic population in California is roughly 14.5 million, which equates to 38 percent of the population. Naturally, that figure is expected to rise.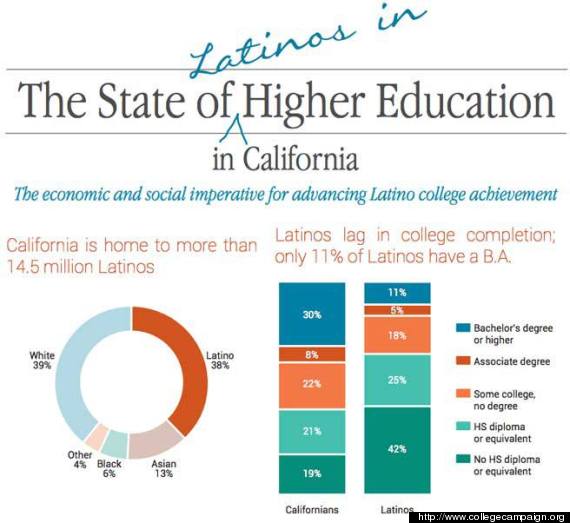 The report highlights the Californian Latino population is expected to gain majority status by 2050. Today, 11 percent of Latino adults have received a bachelor's degree, compared to 48 percent of Asians and 39 percent of whites. However, the good news is estimates show California could boast an additional 790,000 four-year degrees if gaps in achievement and enrollment were closed.
"We think the first thing that has to happen is that California has to have a statewide plan for higher education," Dow said.
"What we found with this report is Latinos are lacking their ethnic counterparts in terms of having the classes they need to be eligible for college. Many Latinos are going into community college and starting in pre-college level work. We know if students start college doing pre-college work, they are less likely to ever complete anything."
Dow stressed these types of higher education barriers aren't unique to Latinos; however, considering their large population, more are proportionately affected.
The report suggests that more resources be allocated to higher-need communities, instead of adhering to an antiquated 1960s master plan regarding enrollment at community colleges and four-year universities.
"So far 35 states have made plans within the last five years to have completion goals," Dow said. "That is, 'How many bachelor's and associate's degrees do we want to have per year? How many students do we want going to college?' If we have goals articulated, then it's easier for our colleges and universities to align resources towards those goals."
She said the statewide focus should be on Latino students with money earmarked towards matriculation services such as orientation, tutoring centers, etc.
"There's been a tremendous response across the state," Dow said. "Nationally, folks see California as a harbinger of things to come. The Latino population is growing across the country and there's a lot of interest in what happens in California."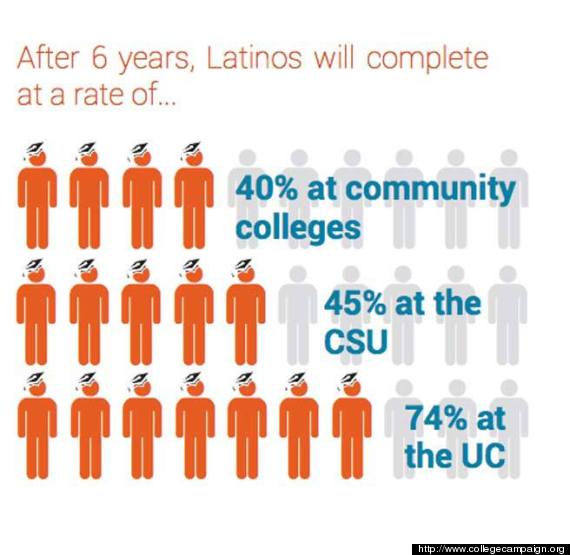 Before You Go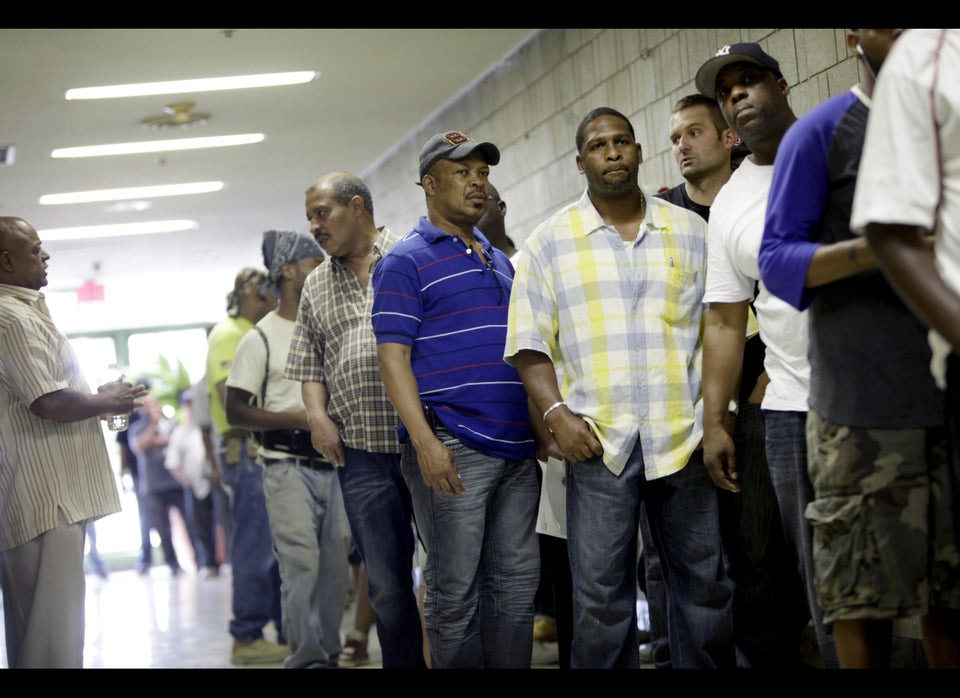 The State Of Latino Employment And Education In The U.S.
Popular in the Community