Last week, Governor Jerry Brown signed into law Assembly Bill 189 , a measure empowering the California Arts Council to designate areas as Cultural Districts in a competitive application process.
Craig Watson, Director of the California Arts Council said, "The signing of AB 189, is great news for communities of all sizes, all across our state ... (we will) play a central role in strengthening local communities through economic growth, increased tourism, and community cohesion. The resources we expect to bring together on a statewide level will strengthen existing districts and foster the development of new cultural hubs."

Governor Brown, Craig Watson, and of course, Assemblyman Richard Bloom (D-Santa Monica) who introduced AB 189, all undoubtedly see the connections between the arts and creativity and, in turn, between creativity and innovation and want California to continue to lead the nation in the development of theatrical films, television, cable and Internet programs, video games, high tech hardware and software goods and services which are the heart and soul of the new economy.
AB 189 charges the Council to formulate a plan to foster Art Districts throughout the state, thereby enhancing creativity, and in the process, reinventing the landscape of cities throughout the state. The Council, always looking at ways to enhance creativity in the schools and almost everywhere art is displayed, has now joined the movement to change communities too. They will, according to the legislation, "provide technical and promotional support to the districts, as well as collaborate with public agencies and private entities to maximize the benefits to the local and state economy."
To date, 15 states have taken on a formalized State role in the creation of art and cultural districts. Together, they are leading the effort to transform America for the rapidly evolving creative economy.
According to the National Assembly of State Art Agencies, such "districts are special areas designated or certified by state governments, that utilize cultural resources to encourage economic development and foster synergies between the arts and other businesses. State cultural districts have evolved into focal points that feature many types of businesses, foster a high quality of life for residents, attract tourism and engender civic pride."
Arts districts, usually found on the periphery of a city center, are intended to create a critical mass of art galleries, dance clubs, theaters, art cinemas, music venues, and public squares for performances. Often, such places also attract cafes, restaurants and retail shops.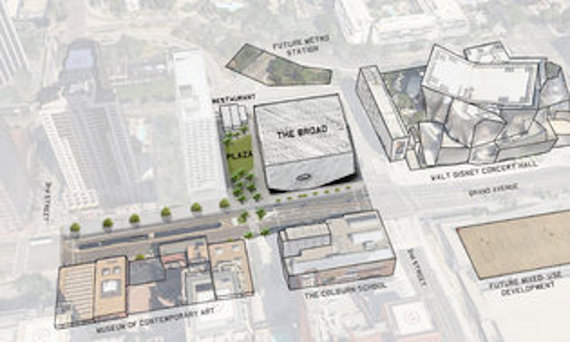 More and more however, cities are thinking about such districts as a way to insure the city attracts, nurtures and retains the creative workforce it needs to succeed in the new economy, an economy vitally dependent on creativity and innovation. As important as reinventing our systems of education, communities where people young and old spend more than half their day living and working, aspiring art and culture districts are essential to establishing vibrant and productive communities. Indeed, these places are the incubators of creativity.
Art and Culture Districts, says Theresa Cameron, formerly Local Arts Agency Services Program Manager of Americans for the Arts (AFTA), "have the potential -- with their critical mass of art galleries, cinemas, music venues, public squares for performances, restaurants, cafes and retail shops -- of attracting, and nurturing the creative workforce our cities need to succeed in the new economy." Recently AFTA has created a website devoted to the "who, what and why" these districts are so important.

As the geographical landscape of a city morphs into a larger metropolitan region--partly because of population growth, mostly out of economic necessity -- what we call downtown becomes even more critical to the wealth and well-being of the people living in those communities. Few efforts to insure America's success and survival in the new economy could be more important.
Arkansas, Colorado, Kentucky and Massachusetts are the most recent state agencies to establish such an initiative. Eight other states recognized such districts as tax free enterprises and have adopted similar efforts. The appointees to Art Councils, usually loyal friends of the elected Governor, don't often take on issues of local economic development. But this seems to be changing, as many appointees are visionary leaders, action oriented, and making their voices heard.
States use a variety of tax incentives to encourage business development within local cultural districts. Examples of state incentives include sales, income, or property tax credits or exemptions for goods produced or sold within the district; or preservation tax credits for historic property renovations and rehabilitation. Maybe a state will offer an amusement or admission tax waiver for events within the district. All the plans vary and the funding is uniquely packaged to insure sustainability.
The "State Cultural District" designation from the Art Council seems to be enough for cities to apply, but you have to wonder what cities could do and whether smaller cities might apply if a little financial help were forthcoming. You have to wonder too, what might be possible if more organizations, chambers of commerce, economic development agencies and high tech companies in a region joined forces to help in the reinvention effort.