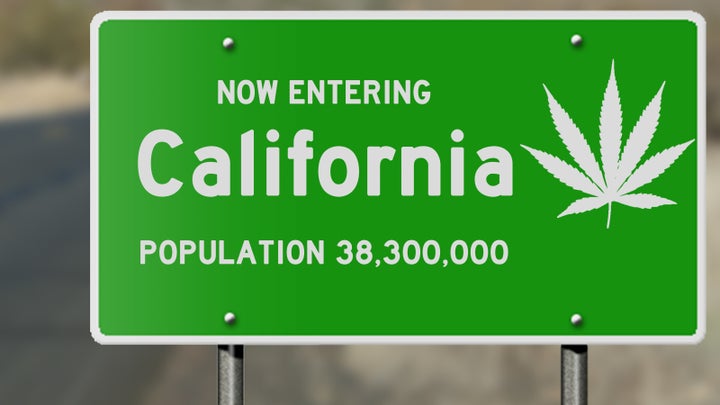 The last time Linda Grant was arrested for marijuana possession was in 2003. It was her fourth such arrest. She was jailed for five weeks, and was told that if she was caught with an ounce again, she'd face a decade or more in prison.
"Of course, I was scared," said Grant, who is black. "I had kids. I didn't want to go to prison. They told me I would never see my kids again."
Grant, 49, has lived in east Oakland, California, her entire life. Throughout the 1990s, she operated a cannabis business under the table.
"All through the '90s, I just remember having weed and the police stopping me and pouring it out and threatening me," she said.
The encounter in 2003 was especially frightening. "I was arrested, I had an ounce of weed, and that's when I went to Santa Rita Jail," she said. "I was there for four or five weeks. They wouldn't let me go to court. I couldn't bail myself out." That was when she was told she'd face 10 years in prison ― or maybe 20 ― if she was caught with another ounce.
Late last year, Grant applied for a business permit through Oakland's equity permit program. Her application was accepted. And this month, she became one of the first people in California licensed to sell adult-use recreational cannabis.
She has four "incubators" who want to invest in her business. She's signed a lease for office space, and she has a broad client base for her new delivery service, Urban Collective.
"To be able to have this permit, it's unreal," Grant said.
In California, like virtually everywhere in the U.S., the war on drugs has resulted in wildly disproportionate policing and criminal penalties for people of color. This weighed heavily on the community members and individuals tasked with regulating Oakland's nascent marijuana market.
"A lot of folks have been thinking, 'Hold on a sec, why is it that some people are making a whole bunch of money off the same type of activity that other people are criminalized for?'" said Greg Minor, a city official overseeing cannabis regulation. "The city of Oakland was not the first to notice the disparities of who was getting permits. We weren't the first to notice the disparities about who was getting arrested. We were just the first to try to do something about it."
Darlene Flynn, Oakland's director of race and equity, who conducted the analysis of city data, said they discovered "clear and highly racialized differences in outcomes" that had been exacerbated by disproportionate policing for marijuana.
"The war on drugs and federally driven policies and resources continued to drive over-policing in certain neighborhoods," Flynn said. "It wasn't like people got up in the morning and thought, 'I think we'll just go here and not over there.'"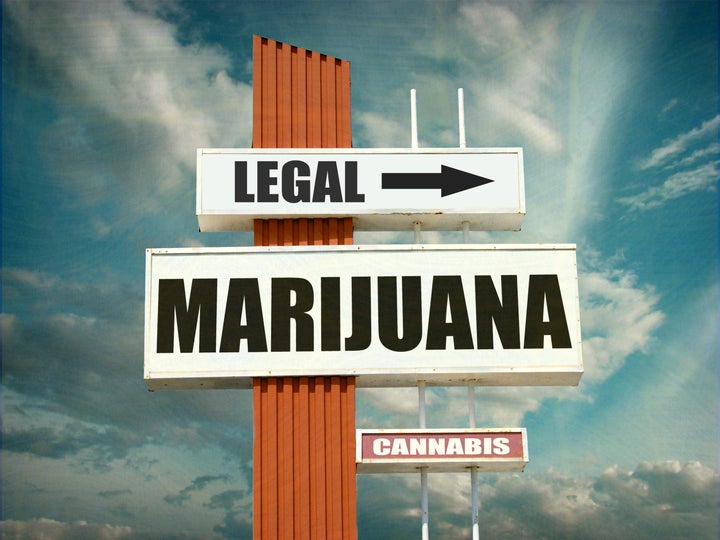 Desley Brooks is a 16-year member of the Oakland City Council. Her proposal in 2016 evolved into the equity permit program the city ultimately passed in May 2017.  
"This is an industry that black folks in particular, people of color in general, have been locked out of," she said. "And they are the ones who have paid the highest price to do this business."
Brooks, who is black, has worked with cannabis business leaders in the state throughout her career, and knows just how white the landscape is.
"They worked on my campaign, they phone-banked for me, they raised money for me, but when I looked around, nobody looked like me," she said. "If you go to a lot of the dispensaries in Oakland, the only person who looked like me was the security guard in the parking lot."
This is an industry that black folks, in particular, have been locked out of. And they are the ones who've paid the highest price.

Desley Brooks, Oakland City Council member
Brooks pushed for robust provisions guaranteeing business ownership for marginalized communities, which resulted in the major tenet of the equity permit program: At least half of all new cannabis businesses licenses in Oakland must be awarded to equity applicants and those who agree to "incubate" them ― that is, provide business and financial support.
To qualify as an equity applicant, individuals must make less than 80 percent of the area median income, have lived in a police beat with historically high arrest rates for marijuana for 10 of the past 20 years, or have been convicted of a marijuana offense after 1996.
"Some people of color will be able to get into this industry, where before there were barriers that were put up to keep them out," Brooks said. "There's been all this interest and all these people who before maybe didn't think they had an opportunity, but now are starting to believe that they do."
For someone like me, this is huge. It could give us a future.

Linda Grant
Grant's fear of persecution hasn't been dispelled entirely. Marijuana is still a federally illegal substance, and Attorney General Jeff Sessions has vowed, albeit vaguely, to treat it as such. But she sees the opportunity to start a small business ― to build future wealth from a plant whose zealous policing cost her so much in the past ― as one not just for her, but for her community.
"I'm from an area in Oakland that they call the killing field. For someone like me, this is huge. Monumental. My family is excited, my community members are excited, everyone is excited," she said. "This is going to get me out of poverty. I'm going to be giving people jobs, and helping other people. It'll help racial equality, economic equality."
"That's my mission," she went on. "To promote health, economic empowerment and compassion through cannabis."
Grant has been selling weed to make ends meet since she was 15. She carried on when uncles, cousins and nephews, fearful of prison and perhaps more of a police target than a woman would be, had to stop. She said starting her business is particularly significant to her "as a black woman, and especially as a black woman in Oakland, California."
"Now, I can pay taxes. I feel like a productive member of society," she said. "As black women, we're always criticized for not being active community members, when in actuality, we are the most dedicated. We want to do everything that we can to make our lives better."
"As a black woman, this could set my life ― my family's life ― free," she said. "It could give us ability. It could give us a future."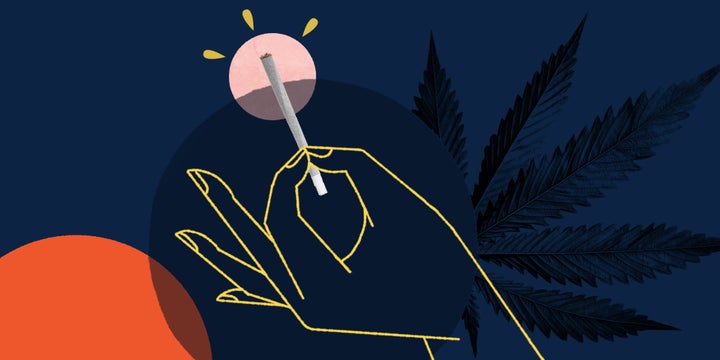 Reese Benton has intimate experience with the war on drugs. Her father was incarcerated for a drug-related offense, and her mother was a drug user. Benton, based in San Francisco, is now a professional hair stylist who had the business savvy to add cannabis delivery to her on-demand services. She opened Posh Green Collective last year. 
"I just read and read and trained myself," she said. "I worked at Postmates at nighttime to save the money to put into the business."
Before the start of this year, Benton was operating with a medicinal license and had been running her business entirely alone. She'd considered shutting down when she was called in to advise the city supervisor on what an equity permit program might look like, and what business owners like her would need to thrive.
"Without that, I would have closed. I would have had no way to stay open," she said. "I didn't know how I could open a store. And in San Francisco, that's really the only way to compete. People want to come to retail locations, especially tourists. But where do you get the money? It was a blessing that they found me and connected me with investors."
Pictured above, from left to right: Oakland attorney Tsion Lencho, San Francisco Supervisor Malia Cohen and Posh Green Collective owner Reese Benton.
Benton got her license to sell adult-use cannabis through San Francisco's equity permit program. She's also meeting with investors who want to join her on the fast track the program provides. Though the opportunity offers Benton the kind of stability that the war on drugs took from her, it "cannot repay what I've been through," she said.
"For me to be here, it's a dream," she said. "I never knew how I was going to make it in this world or how I was going to capitalize on anything to be stable. Finally, because of this, I'll be able to have money. I'll be stable. And I'll also have a successful business ― everything I always wanted and that I work hard for every day."
"My parents won't be able to really be here or join me," she said. "My dad won't be here when I open my business. My mom will never see it. But I know in the future things are going to be OK."
Calling all HuffPost superfans!
Sign up for membership to become a founding member and help shape HuffPost's next chapter
BEFORE YOU GO