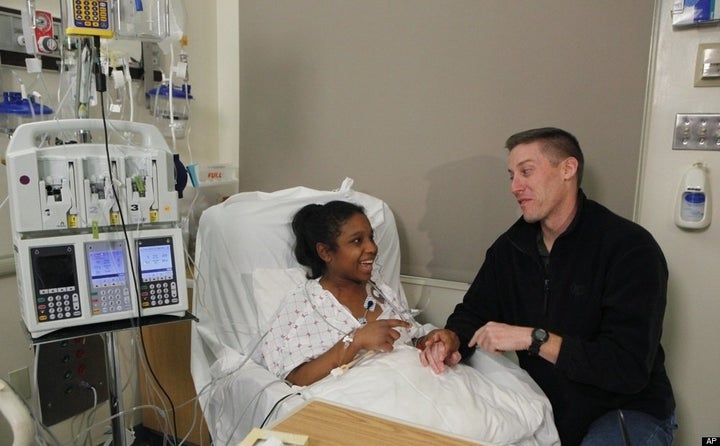 When a generous stranger decides to donate a kidney to save a life, their decision is often met with skepticism from medical staff. This was the case when a young woman who barely knew David Jacobs volunteered to give her kidney to save him. The San Francisco Chronicle reports, doctors had a hard time believing that the young woman genuinely wanted to give the organ, and wasn't been coerced or offered money. Under the law, using any payment or coercion to force someone to give an organ is strictly prohibited.
However, in a state where 16,500 people are waiting for kidney transplants, legislators have begun to recognize the growing demographic of people, just like Jacobs' donor, who are willing to give out of the goodness of their hearts.
California Senator Elaine Alquist has introduced a bill, that if passed, will allow the state to create the nation's first ever living donor registry. Without a living donor registry, patients in renal failure have to be lucky enough to have a friend or family member that is willing and able to donate, otherwise they can wait for years on a long list to receive a kidney from a deceased organ donor. For many, that day never comes.
"Right now all the obstacles are against everybody," [Jacobs] said. "We could reinvent the whole thing. We could be a model for the nation and the globe."
Related
Popular in the Community