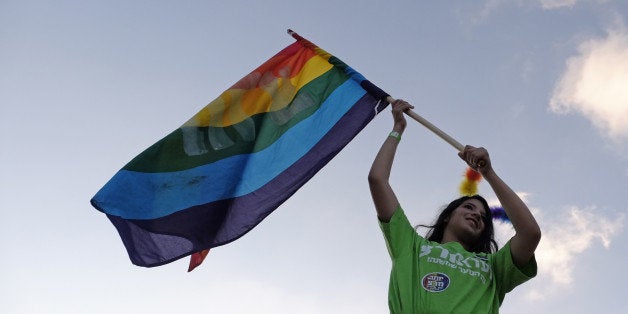 LOS ANGELES, March 1 (Reuters) - California Republicans broke from their own platform on Sunday and voted overwhelmingly at their state party convention to give official recognition to a gay rights wing of the GOP that has long been marginalized.
Endorsement of the Log Cabin Republicans as a charter volunteer organization within the nation's largest Republican statewide party apparatus marked a turning point of sorts for California Republicans on a key chunk of their social policy agenda.
Delegates to the California Republican Party voted 861-293 in favor of the move during the party's three-day annual convention in Sacramento, the state capital, a party spokeswoman said.
Party leaders sought to play down the action, dismissing the notion that recognition of the Log Cabin Republicans, a group founded in 1977 under a moniker that refers to the first Republican U.S. president, Abraham Lincoln, signaled a retreat from conservative principles.
"I don't think anything that occurred this weekend changes the fact that we are a conservative party," said California Republican Party Chairman James Brulte, who voted for the charter.
The group's chairman, Charles Moran, told the Los Angeles Times, he was "personally overwhelmed" by Sunday's vote.
The Log Cabin Republicans, established to fight a proposed statewide ballot measure to ban gay and lesbians from teaching in California public schools, has long been at odds with mainstream Republican opposition to same-sex marriage and related issues.
The state party's platform declares: "We believe public policy and education should not be exploited to present or teach homosexuality as an acceptable 'alternative' lifestyle."
It goes on to specifically oppose spousal benefits, child custody and adoption rights for same-sex couples, though it is silent on the issue of gay marriage itself.
Endorsement by the delegates at large came after the party's Volunteer Organization Committee said it voted unanimously to recommend a charter for the group, which consists of at least 200 members in California.
"The Log Cabin Republicans California's primary purpose is supporting and promoting the Republican principles and platforms and is not based on special agendas," a committee report said.
Sunday's action entitles the organization to representation on the state party's executive committee and at least two delegates to the California Republican Party as a whole.
The move comes amid growing momentum in favor of gay matrimony across the country since a June 2013 U.S. Supreme Court ruling that requires the federal government to recognize same-sex marriages for purposes of spousal benefits in states where it has been legalized. In a separate decision at the time, the high court also cleared the way for lifting a ban on gay marriage in California.
California is now one of 37 states where marriage rights have been extended to gay and lesbian couples, and the Supreme Court is expected to make a definitive nationwide ruling on the matter by the end of June. (Reporting by Brendan O'Brien in Milwaukee; Editing by Steve Gorman in Los Angeles)

Before You Go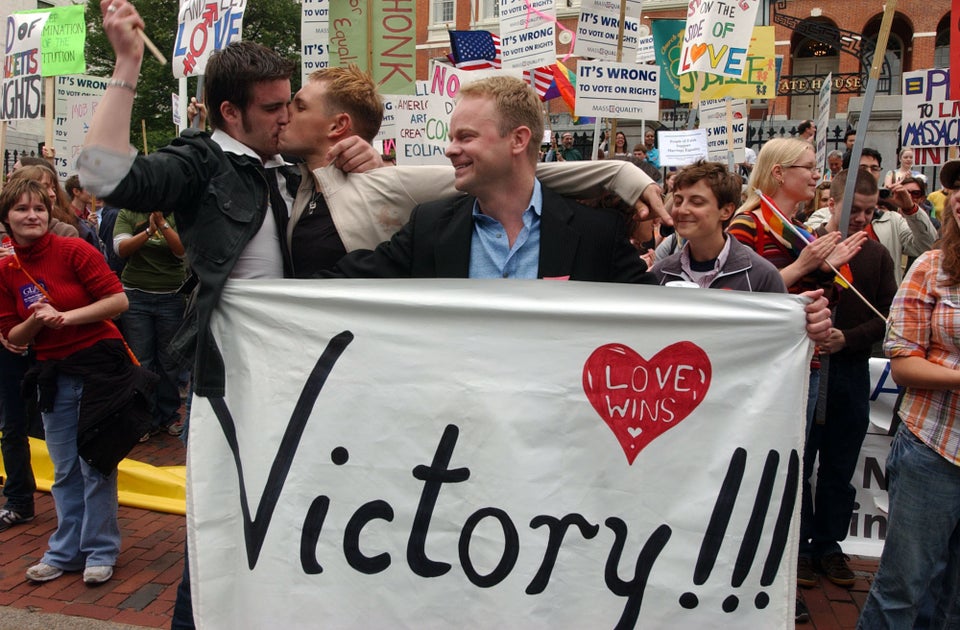 10 Incredible Improvements For LGBT People Since The First State Legalized Gay Marriage
Popular in the Community