The push for California secession just suffered a major setback. The colorful co-founder of the "Calexit" movement revealed that he's withdrawing his petition for a California nationhood ballot and setting up home permanently in Russia.
Louis Marinelli published a lengthy farewell statement on the website of the Yes California Independence Campaign announcing his move Monday. "I do not wish to live under the American flag," he wrote. "I do not wish to live under the American political system or within the American economic system."
The secession campaign started before President Donald Trump's election, though Yes California co-founder Marcus Ruiz Evans ― who is now pushing for a new nationhood bid with a rival group ― told the Los Angeles the surprise result sped up the move to submit a proposed ballot measure to the state attorney general's office in December.
Marinelli's announcement surprised many ― but while his "Calexit" movement is supposedly headquartered in San Diego, he's been living in a town on the edge of Siberia for some time and his ties to Russia run deep. He first moved to Russia a decade ago, is married to a Russian citizen and works as a teacher in Yekaterinburg. And he studied at St. Petersburg State University when he was younger.
Marinelli, who was born in Buffalo, New York, said in his farewell statement that he had planned to return one day to "occupied California to struggle for her independence from the United States so we could build the kind of country that reflects our progressive values," but now his "disillusion" with the U.S. points to a "new direction.
Russia offers Marinelli "a new happiness, a life without the albatross of frustration and resentment toward one's homeland," he said, as he lamented the "animosity that has thus far engulfed my entire adult life." "If the people of Russia would be so kind as to welcome me here on a permanent basis, I intend to make Russia my new home," he added.
"I kind of don't blame them because it's what the United States has been doing to them, and to every country around the world," he said. But he also stressed that he wasn't receiving any direct support, so it wasn't unclear what kind of Putin "help" Marinelli was referring to.
News of Marinelli's move drew mixed responses on social media:
Trump's victory has triggered major support in California for secession. A third of the state's population now wants to secede, according to a January poll.
Marinelli's petition to place the secession measure on the 2018 ballot for a vote in 2019 has some 100,000 supporters, though 585,000 signatures are required on the ballot petition by July for it to qualify in time. But a formal request has already been issued to withdraw the petition.
Ruiz Evans, the campaign's vice-president, announced on Monday that he's leaving Yes California, the San Diego Union-Tribune reports. He told the Sacramento Bee that secession supporters got "spooked" when they learned about Marinelli's links to Russia.
He's joining another pro-nationhood group, the California Freedom Coalition, and Ruiz Evans said he hopes to have another ballot proposal ready to go on May 1.
The Freedom Coalition won't accept any foreign money, and contributions from other states must be cleared by the group's board, spokesman Steve Gonzales told the San Francisco Chronicle.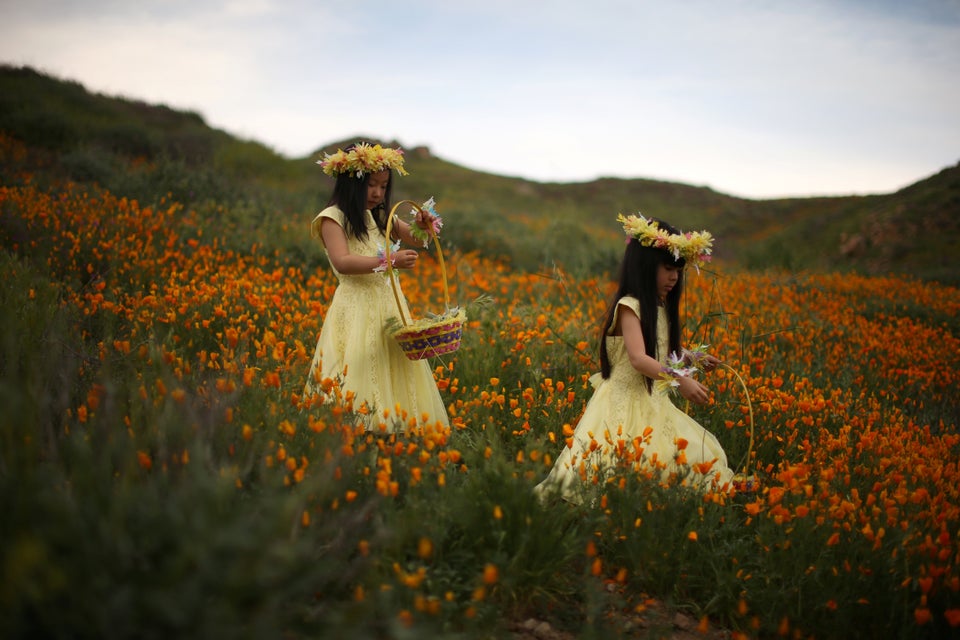 California Deserts Bloom
Popular in the Community