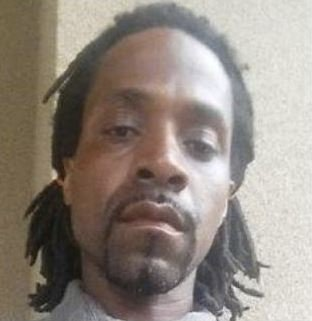 A California man accused of fatally shooting a security guard last week was captured Tuesday after shooting three other people to death, police said. He allegedly shouted "Allahu akbar" as he was being detained.
Kori Ali Muhammad, 39, was arrested in Fresno after shooting three people to death in less than a minute, Fresno Police Chief Jerry Dyer said in a press conference. The suspect did not resist when police found him, Dyer said, and has been charged with four counts of murder and two counts of attempted murder.
The suspect fired on a Pacific Gas and Electric Co. vehicle on Tuesday, striking the passenger, police said. The driver managed to drive to a police station to request help. 
As he walked down North Fulton Street, Muhammad fired a number of rounds at another individual, but missed, police said. He then encountered another male, firing "several rounds at the individual, striking and killing him," Dyer said.
Muhammad reloaded his revolver as he continued to a nearby Catholic Charities building. Upon seeing another male, he shot him to death, Dyer said.
The killings all occurred in less than a minute, Dyer said. All those killed Tuesday were white.
Muhammad is a homeless man who Dyer said had posted on Facebook that he "does not like white people" and expressed anti-government sentiments.
Dyer released no additional information on the victims. He said agents from the FBI and Bureau of Alcohol, Tobacco, Firearms and Explosives would likely help with the investigation. 
This article has been updated to show that police are investigating the shootings as hate crimes.
Calling all HuffPost superfans!
Sign up for membership to become a founding member and help shape HuffPost's next chapter