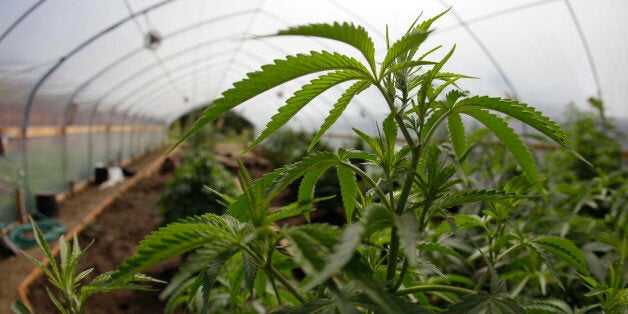 A spate of recent raids in California has destroyed an abundance of medical marijuana plants intended to treat children with debilitating seizure disorders.
Two weeks ago, a local narcotics task force raided a collective in the San Diego area, and similar agencies destroyed private farms farther north, in Mendocino and Modesto, in August. All the individuals targeted maintain they were operating within the confines of state law, and each was cultivating a supply that would be turned into medicine for children.
"It's devastating," Joe, a Modesto-area resident whose 18-month-old son, Joey, suffers from a chronic condition that can lead to more than a hundred seizures per day, told The Huffington Post. "This has saved my son's life. Now what are we supposed to do?"
Joe, who wouldn't give his full name for fear of further prosecution from the county, says Joey has been seizure-free since he began taking cannabis oil two months ago. His supplier, Steve Boski, had also been growing medical marijuana for HIV and cancer patients before local authorities intervened in August. Now, Joe's family only has a 90-day supply left and limited resources with which to procure more.
Joe's son has found relief with a kind of cannabis that has successfully treated hundreds of other children with similar ailments. The particular strain is rich in CBD, a compound that doesn't cause users to feel "high," and low in THC, which causes the drug's psychoactive effects.
Marijuana's efficacy in treating various forms of epilepsy has been in the spotlight in recent months, as more families with sick children continue to come forward and more states, including conservative-leaning places like Florida and Georgia, explore adopting laws that allow for CBD-rich cannabis to be used as treatment. Earlier this year, British drug company G.W. Pharmaceuticals began clinical trials of a cannabis-based pill, Epidiolex, on children with certain severe epileptic conditions, and doctors say they are "very encouraged" by the preliminary results.
"It's amazing; it's completely remarkable," Dr. Margaret Gedde, a Colorado-based doctor who has successfully treated epileptic kids with CBD-rich marijuana, told HuffPost earlier this year. "It does stop seizures. It doesn't hurt them."
Susan Schindler, a Mendocino-based farmer and breast cancer survivor, began growing rare CBD strains of marijuana on her property five years ago for that very purpose. Each year, she plans to give away a large majority of her supply free of charge to families with epileptic children, as well as to adult patients with Parkinson's disease, ALS syndrome and various forms of cancer.
"She had entire plots dedicated to children," Tisha Siler, who runs a medical marijuana collective called Cannacea that gets much of its supply from Schindler and works with more than 600 families of children with severe epilepsy, told HuffPost. "You could smoke the whole plant and never feel it, ever."
Although Schindler's growing operation adhered to California's medical marijuana law -- 25 clearly labeled plots -- she returned home on the afternoon of Aug. 5 to find her entire farm destroyed. Neighbors told her it had been raided by a group of unidentified men in camouflage uniforms who descended onto her property from helicopters and began cutting down her plants without a warrant.
"I was a mess. I'm 68 years old, and it was one of the most traumatic events of my life," she told HuffPost. "They didn't kill my plants; they killed patients' ability to get better. I could have helped so many people."
Schindler said that for weeks, no official organization was willing to take responsibility for the episode. An SF Weekly investigation in September found that the raid was likely conducted by County of Mendocino Marijuana Eradication Taskforce, which is controlled by the county sheriff's office and receives funding from a mishmash of state, local and federal sources. The group, along with other narcotics enforcement agencies, has allegedly conducted several similar raids on both state-legal and illegal marijuana farms throughout Northern California this fall.
A spokesperson for the Mendocino County Sheriff did not return HuffPost's repeated requests for comment.
Although California became the first state to legalize cannabis for medicinal purposes when voters passed the landmark Proposition 215 in 1996, the drug remains illegal under federal law, a fact authorities used to justify a renewed crackdown on medical marijuana operations throughout the state in 2011. Two years later, the Justice Department explicitly said it wouldn't go after dispensaries and growers that adhered to a clear set of guidelines, but raids by both local and federal authorities have continued, even on businesses that clearly meet the parameters.
"My growing was compliant with California state law," Marcus Boyd, whose San Diego collective was raided two weeks ago by a local narcotics task force, told HuffPost. Boyd added that he had been cultivating a specific strain of CBD cannabis for a local couple whose child suffered from daily seizures. "They're back to square one, when they thought they had a light at the end of the tunnel," he said.
Employees from Farmacy, a well-known Los Angeles dispensary that was raided by the DEA last week despite its reported compliance with state law, would not respond to HuffPost's inquiry as to whether they had been selling CBD-grade marijuana to families with sick children.
Catherine Jacobson, the director of research at the Epilepsy Foundation, said the recent raids underscore the federal government's urgent need to recognize the medicinal value of cannabis. Jacobson's 5-year-old son, Ben, was born with a brain malformation and has been suffering from daily seizures since he was 14 weeks old. She planned to use some of Schindler's supply for his treatment once it harvested
The lack of federally regulated studies of cannabis, Jacobson argued, limits doctors' and scientists' understanding of the full medical benefits of the plant, resulting instead in a trial-and-error attitude towards treatment.
"You can find publications from the '70s and '80s that show pure cannabidiol is an anti-convulsant, and here we are 40 years later and we still don't have any new information about this," she told HuffPost. "That's a direct failure of the federal government. Policy decisions have gotten in the way of science, and now we can't do the research we need."
Though a clear motive behind the recent raids has yet to emerge, Schindler suspects the country's growing support for legalizing marijuana has stoked the fears of agencies tasked with defending pot's illegal status. A recent poll showed 88 percent of Americans think patients should be allowed to use cannabis for medical purposes, and multiple surveys over the past year have revealed a clear majority of respondents back recreational marijuana as well.
"I think the purpose may have been to strike terror in the growers," Schindler said. "We're perched at a tipping point. On one side of that wall are law enforcement agents, and they're acting exactly like a defeated, retreating army. What do they do? They burn; they pillage; they destroy everything in their wake. These people will only get more angry as they lose their funding, as their jobs are on the table."
Siler added that Mendocino County and the adjacent areas that comprise Northern California's "Emerald Triangle," which produces much of the state's marijuana supply due to its ideal growing conditions, have seen a major uptick in raids this year. "There's some kind of wave of movement here where they're acting very hostile to the culture that has risen," she said.
During the incident at Boyd's property, one of the agents sported a t-shirt that read "F*** the growers...Marijuana is still illegal."
The crackdown has already backfired in nearby Lake County, where a federal judge ordered authorities to stop raiding medical marijuana operations unless they explicitly have a warrant. Last week, a coalition of patients whose cannabis supply was seized in the Lake County raids sued for $600,000 in monetary damages.
Schindler said that she and a handful of other growers recently hired an attorney who has requested information from both the Mendocino Sheriff's Department and the Department of Justice to determine the legality of the raids. Their next steps, she said, will be determined by what their lawyer uncovers.
In the meantime, Siler, Boyd and other suppliers have no choice but to notify families that they may run out of the only remedy that helps their sick children. "I've had to make a lot of phone calls," Siler said. "It breaks my heart to tell them that they no longer have this option."
Support HuffPost
The Stakes Have Never Been Higher
Before You Go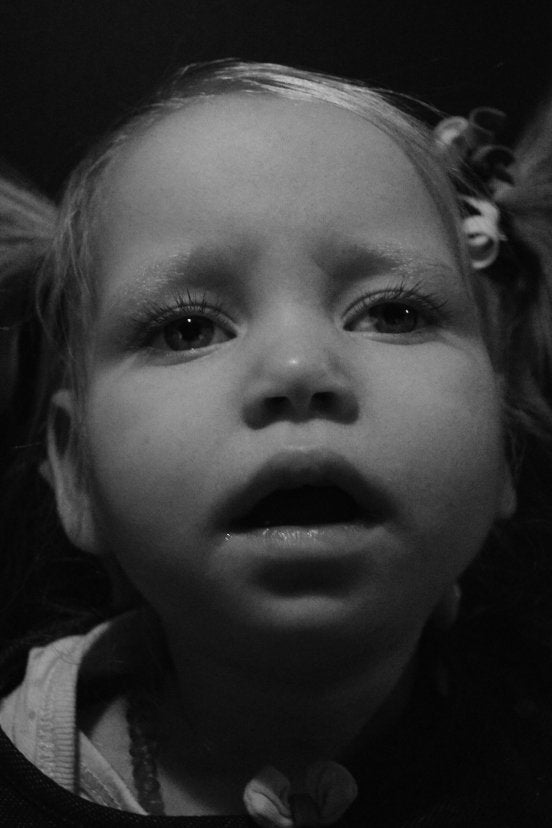 Sick Children Treated With Cannabis
Popular in the Community