 California Assemblyman Tom Ammiano (D-San Francisco) has withdrawn from consideration a landmark bill that would have created a statewide system for regulating medical marijuana.
Assembly Bill 2312 made history this June when it narrowly passed the state legislature. In addition to creating an official California "cannabis commission" to oversee the industry, the measure would have allowed cities to implement a sales tax on medical marijuana of up to two percent.
But pot advocates withdrew their support after conservative members of the legislature added a provision that would also allow local governments to ban dispensaries outright.
"Sadly, there are more bans out there than cities with regulations," Americans for Safe Access spokesman Kris Hermes told SF Weekly. "We were reticent to continue supporting it."
Ammiano crafted the legislation in response to the Obama administration's aggressive crackdown on medical marijuana dispensaries throughout California, which has dealt a huge blow to the state's $1.3 billion industry. Since the Department of Justice announced in September that it would be using federal resources to target cannabis operations, hundreds of businesses have shuttered and even more jobs have been lost.
Medical pot has been legal in California since voters approved Proposition 215 in 1996, but the drug remains illegal under federal law, and authorities are citing the industry's "explosion and proliferation" as the basis for their actions.
"[The U.S. Attorneys] are using a lack of statewide regulation as justification," Ammiano spokesman Quintin Mecke told The Huffington Post earlier this month. "If we create regulations, we've removed every reasonable explanation on their part to justify the crackdown."
Despite the bill's withdrawal, medical marijuana supporters remain optimistic. "Many good bills take more than a year to pass," ASA executive Don Duncan told the East Bay Express.
Meanwhile, San Francisco officials continue to support a thriving cannabis industry despite federal opposition. Last week, in the face of dueling protests from advocates and opponents, the Board of Supervisors rejected an appeal that would have delayed a dispensary from opening in the Excelsior district.
City Attorney Dennis Herrera recently went on record praising medical marijuana operations in San Francisco. "San Francisco's model regulatory system has for many years carefully balanced the needs of patients and caregivers with neighborhood concerns over health and safety," he wrote in a brief to the state Supreme Court. "Our ordinance works. But an unworkable interpretation of federal law, which would undercut local regulation, serves no public interest -- not for patients, not for neighbors."
For his part, Ammiano told the Sacramento Bee that he will continue to flesh out the details of AB 2312 and hopes to present a revised measure when the legislature begins its new session next January.
"Even though there's always a sense of disappointment," he said, "I think particularly when it comes to the Legislature, this extra time will be more beneficial."
Take a look at some of the Bay Area casualties of the federal war on weed below: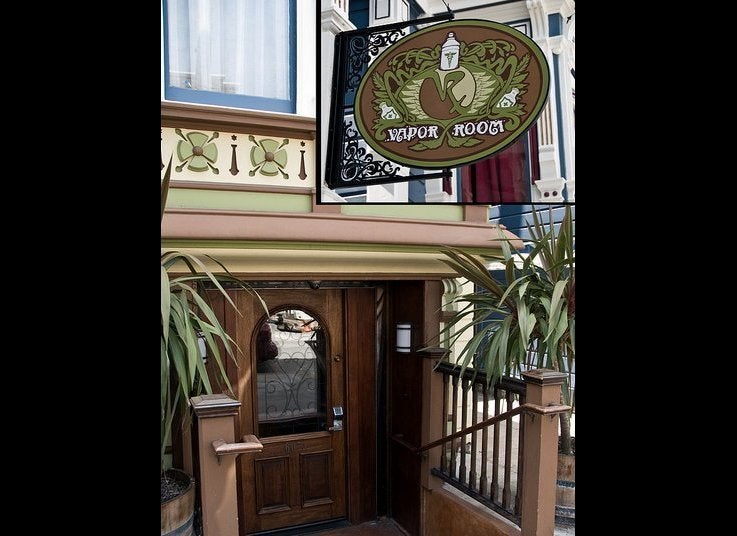 Shuttered Pot Shops
Clarification: This post has been revised to emphasize that the statewide system would have been California's first, not first in the nation.
Related
Popular in the Community