 A case headed for the California Supreme Court early next month is expected to have a big impact on the future of medical marijuana in the Golden State.
The City of Riverside v. Inland Empire Patients Health and Wellness Center, which will be heard at the University of San Francisco's School of Law, is looking at cities' ability to implement bans on medical marijuana clinics operating within their limits.
"You can imagine how glad I am to see this finally coming to an end--to decide whether cities can ban collectives or not," Lanny Swerdlow, founder of the Inland Empire center, told the Riverside Press-Enterprise. "I just hope that if we win, the City of Riverside will sit down and do what we asked them to do 2 1/2 years ago, and enact an ordinance to license and regulate medical marijuana collectives."
The clinic, which has operated in Riverside since 2009, argues that California's voter-backed Compassionate Use Act (aka Proposition 215) permits medical marijuana dispensaries, and that governments are overstepping constitutional limits by banning them outright.
However, proponents of the bans insist the federal law declaring marijuana an illegal narcotic supersedes anything decided by an individual state, therefore cities are well within their rights to prohibit businesses that some feel act as magnets for crime and vandalism.
Following the implementation of its ban, the city of Riverside sued the dispensary in an effort to get the club shut down.
The only ways a card-carrying medical marijuana patient is legally allowed to obtain his or her medicine is by growing it themselves, having a licensed caretaker grow it for them or by going to a pot club such as the Inland Empire center.
In late 2011, appellate court judge Carol Codrington upheld Riverside's ban on medical marijuana clinics writing, "The [Compassionate Use Act] and the [California legislature's Medical Marijuana Program] do not provide individuals with inalienable rights to establish, operate or use [medical marijuana dispensaries]. The state statutes do not preclude local governments from regulating [medical marijuana dispensaries] through zoning ordinances."
The clinic immediately appealed and the Supreme Court announced it would take the case in January of last year.
If the state's highest judicial body overturns the lower court's decision, the blanket bans that nearly 200 other California localities have imposed on pot clubs will likely disappear. Municipalities around the state will be left to other devices--such zoning laws that keep clinics a certain distance away from schools or public parks--if they want to keep dispensaries out.
Last summer, a court of appeals struck down Los Angeles County's ban on all dispensaries in the unincorporated areas of the county.
Oral arguments in the Riverside case begin on February 5 and a decision could be reached as early as this spring.
In a similar Supreme Court case also scheduled for the coming weeks, City of Upland v. G3 Holistic Inc., another Southern California medical marijuana collective will be paying rapt attention to what happens in San Francisco.
"We're watching the Riverside case very closely yes," T. Peter Pierce, an attorney representing Upland in its own impending Supreme Court case, told the Inland Valley Daily Bulletin. "Once the Supreme Court decides, they would apply that decision in the G3 case as well as to all medical marijuana decisions."
The G3 case made national news earlier this month when Aaron Sandusky, the club's 42-year old owner was sentenced to ten years in federal prison for operating the clinic.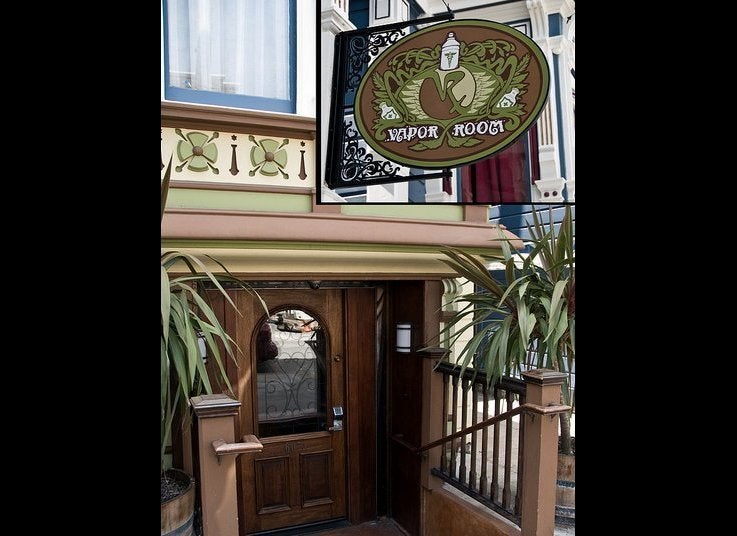 Shuttered Pot Shops
Support HuffPost
The Stakes Have Never Been Higher
Related
Popular in the Community