Authorities are investigating two possible hates crimes against Islamic centers in California during the last days of Ramadan, officials said.
A burned Quran filled with bacon ― a food forbidden in Islam ― was found outside the Masjid Annur Islamic Center in Sacramento on Saturday. Law enforcement officials discovered the defiled book of religious text hanging by a handcuff on a fence after a citizen reported the incident around 2:30 p.m.
The Sacramento County Sheriff's Department said it was investigating the incident at the mosque, the largest in the Sacramento area, as a possible hate crime.
"The Sheriff's Community Relations Unit contacted leaders of the Islamic Center to offer any assistance," the department also said in a statement.
A representative for the Masjid Annur Islamic Center did not immediately respond to request for comment.
About 20 miles away, the Islamic Center of Davis was the site of a possible hate crime on Friday. Officials told The Sacramento Bee that someone driving by threw ripped out pages of the Quran as members of the mosque gathered inside during Ramadan Taraweeh prayers.
This isn't the first time the center has been the targeted. In January, a woman was arrested and charged with a felony hate crime after leaving bacon strips by the mosque's entrance and breaking some of its windows.
Sheikh Ammar Shahin, the center's imam, did not immediately respond to request for comment.
Basim Elkarra, the executive director of the Council on American-Islamic Relations's Sacramento chapter, thanked law enforcement officials for their quick response to the "troubling incidents," which took place as Ramadan, the holy month of fasting for Muslims, came to a close.
"Decisive action by law enforcement authorities sends a strong message of deterrence to anyone who contemplates turning their bigoted views into acts of intimidation," Elkarra said in a statement.
The recent incidents reflect a pattern of increased hate crimes against Muslims. The Council on American-Islamic Relations released a report last month that found a 57 percent increase in anti-Muslim incidents from 2015 to 2016.
Before You Go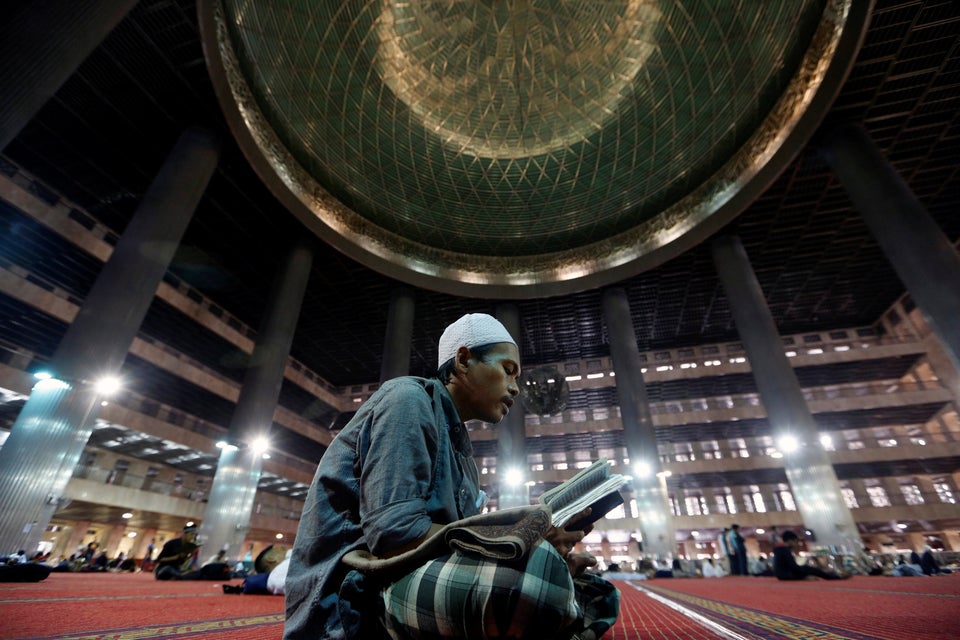 Ramadan 2017 Around The World
Popular in the Community