Tuition has more than doubled since Alicia Nichols, a California resident, started as a San Diego State University undergraduate in 2006. But it's not the 9 percent tuition increase scheduled for the 2012-13 school year or a possible mid-year tuition hike that have her outraged.
Like many college students in California, Nichols is worried there will soon be fewer open slots at public universities for a certain kind of student -- California residents.
The California State University system, which includes SDSU, enacted an admissions freeze for 2013 spring semester, something it has only done once before, in 2010. Michael Uhlenkamp, a spokesperson for Cal State, told The Huffington Post the idea is to "reduce enrollment to match the available level of funding." But students recently found out there's an exemption for students who aren't from California, if graduate programs on campus have the capacity to seat them.
"It sends a message that space is being made for nonresidents at the expense of qualified local students who don't have the luxury of 'shopping around' for schools out-of-state," said Nichols, now a second-year graduate student at SDSU.

Uhlenkamp said the exemption affects only a small number of students and that Californians still make up the majority of student admitted to SDSU. But the school is actively recruiting more out-of-state students -- who pay higher fees -- after having state funding reduced from $221 million to $103 in just a couple years.
"We are recruiting more out-of-state students for this exact purpose: to make sure we have the revenue to support California students," Elliot Hirshman, president of SDSU, said last month.
It's a phenomenon for the University of California system as well, which has steadily increased out-of-state and international student enrollment over the past three years. In 2009, 11.5 percent of freshmen were nonresidents. That number increased to 23 percent by the fall of 2012 -- a side effect of the $2.5 billion in state budget cuts to higher education over the past three years.
But Nichols said she wonders why the university doesn't "avoid giving executives raises in the middle of an education crisis," noting that Hirshman received a 30 percent raise over his predecessor.
Administrators argue it's not just about funding but creating a diverse student body too. California students counter that they attend state colleges because their mission is centered on affordability. To boot, they say anyone who can afford the out-of-state rate, won't fight to access college like they do. Erin Conley, a graduate student at UC-Los Angeles, said the it's becoming "a system for the 1 percent."
DOING 'ENOUGH' WITH LESS?
The reason for accepting more nonresidents is fairly straightforward: In-state students pay a lower tuition rate because they're subsidized by state appropriations, while nonresidents pay tuition which is at least three times higher. So, in the absence of adequate state funding, public universities are opening another revenue stream wider to avoid cutting services.
"There are two big ticket items we look at," Uhlenkamp said. "One of them is tuition increases to generate revenue -- the other is reducing enrollment for cost savings."
Data from the National Bureau of Economic Research show that out-of-state students at public universities were in the minority 20 years ago. But a brief survey of current enrollment rates suggests a different story, as some states admit far more nonresidents than UC or CSU.
Active recruitment of out-of-state students is happening across the country. More than half of admissions officers at public research universities said in a 2011 survey that they were working harder to recruit students who could pay full price.
Wendy Brown, a professor of political science at UC Berkeley, said the enrollment caps and nonresident recruitment are both part of a "cascade of side effects" from disinvestment at the state level. In addition to the more publicized battles over tuition hikes, Brown said there's a deeper transformation happening at the university, and she worries it will erode public support.
THE COMPLICATION FOR THE GOLDEN STATE
It's hard to speak with a Californian concerned about budget cuts without hearing about the Master Plan. Bo Elder, a grad student at SDSU, calls the enrollment freeze at Cal State on in-state students "an unprecedented betrayal of the role of the CSU system as described in state law," referring to California Master Plan for Higher Education. In short, the plan promises access to some form of public higher education to all of the state's residents, and the UCs are designated as the state's primary academic research institution.
"The more that the University of California leaves its commitment, or compromises [the Master Plan], the less inclined Californians are to support the institution," Brown said. "'Why should I support the UCs when my kid can't get in? Why should I pay double?'"
What's more, a failure of mission could lead to eroding support from the state legislature and governor.
After the average percentage of nonresidents enrolling at UC jumped, state Sen. Michael Rubio (D-Shafter) proposed the California Students First Act, which would cap undergraduate enrollment of nonresidents at 10 percent for the UC system, more restrictive than a similar 33 percent cap at the University of Colorado. "As a public university system, the UC's should not act as private schools and become schools for the wealthy," Rubio said.
The proposal from Rubio drew support from the local ASFCME public workers' union, whose president, Kathryn Lybarger, said, "This would mean my kids stand a chance at a UC education." However, the UC Berkeley student newspaper, the Daily Californian, said it would negatively impact the state and university system from a financial standpoint, since having 20 percent of students at a UC campus paying out-of-state tuition brings an additional $60 million of revenue.
Which leads to why UC Berkeley Chancellor Robert Birgeneau also scoffed at Rubio's proposal, arguing that the school was able to expand enrollments in certain courses "using the resources provided by the increased tuition paid by our out-of-state and international students."
"When I arrived at Berkeley in 2004," Birgeneau said in May, "our primary source of revenue was state general fund support. In just eight years that situation has changed drastically. State support has fallen to fourth place as a source of revenue for UC Berkeley, behind research funding, philanthropy and tuition."
But again, Brown cautions against eroding support for reversing the downward trend in funding. "There's a very high cost to doing this. It breaks a compact, breaks the Master Plan," she said.
And maintaining public support is especially crucial now as the public universities are facing the prospect of another huge budget cut if a ballot initiative to raise taxes -- Proposition 30 -- isn't passed by voters in November. Because of strict rules requiring a supermajority to raise taxes, the state has been unable to find additional revenue to fund things like education. Should voters turned down Prop 30, Gov. Jerry Brown has promised a $200 million cut to higher education. The Regents have, in turn, promised a tuition hike in January.
In Wendy Brown's words, "If Prop 30 doesn't pass; ouch."
Related
Before You Go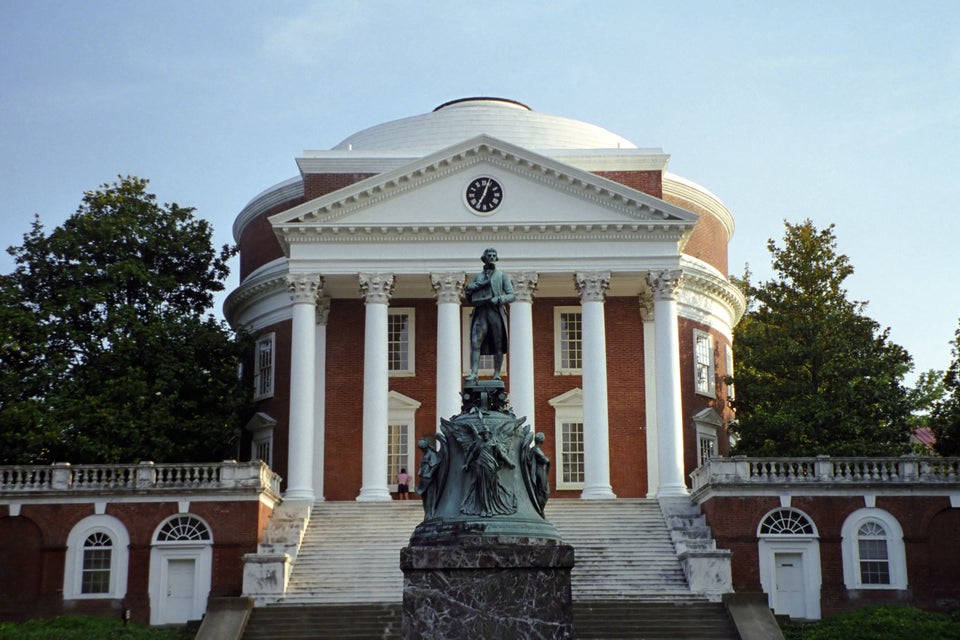 Out-Of-State Enrollment Numbers At Public Colleges (Numbers From The College Board Unless Otherwise Noted)
Popular in the Community