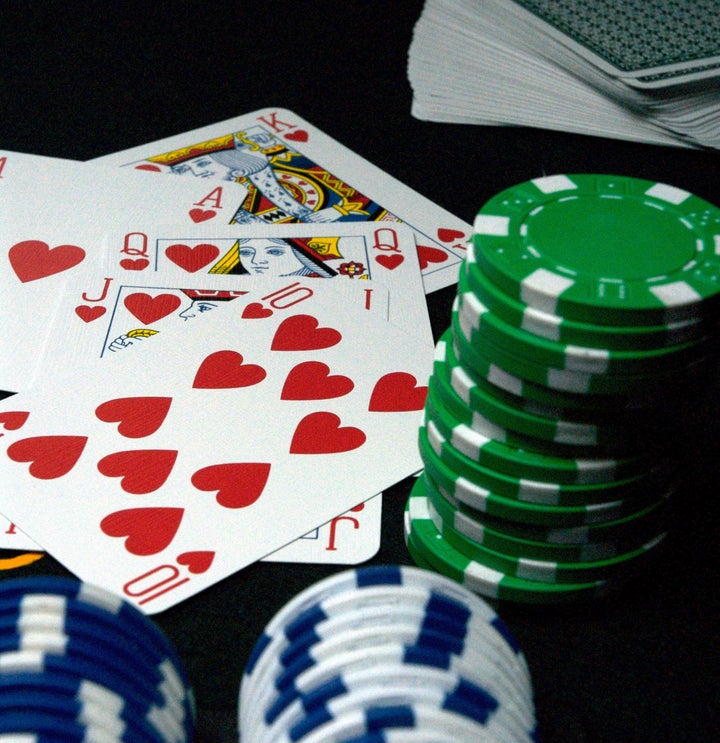 Congress was in session Wednesday, with officials sparring over the federal debt ceiling and President Barack Obama's rejection of the Keystone XL energy pipeline project.
But U.S. Rep. Dennis Cardoza, a Merced Democrat, was nearly 3,000 miles away in Sacramento. With a lobbyist, two racehorse owners and a Hall of Fame jockey, Cardoza met with California lawmakers to discuss Internet poker laws, according to records and interviews.
Cardoza owns 10 racehorses and has won more than $125,000 in racing purses, according to his financial disclosure reports, and he has obtained campaign donations of more than $60,000 from horse racing interests. First elected to Congress in 2002, he is not running for re-election this year.
Cardoza's Sacramento meetings were scheduled "to discuss Internet poker, and other Internet gaming issues," according to an e-mail sent to lawmakers last month by Platinum Advisors, a prominent lobbying firm with offices in Sacramento, Orange County, San Francisco and Washington, D.C.
For the meetings, Cardoza targeted lawmakers who serve on the 13-member state Senate Governmental Organization Committee, which holds sway over the contentious issue of whether California will legalize online gaming - and if so, who will profit from it.
At the Capitol, Cardoza was accompanied by Mike Pegram and Bob Baffert, who are prominent racehorse owners and officials of the Thoroughbred Owners of California trade association. Also with Cardoza were jockey Gary Stevens, who rode three Kentucky Derby champions, and Robyn Black of Platinum Advisors, the association's lobbyist.
It was Cardoza's second recent visit to Sacramento: On Jan. 4, a California Watch journalist saw the congressman in the Capitol, also accompanied by lobbyist Black.
In a telephone interview, Cardoza said he is an unpaid member of the board of directors of the thoroughbred owners association. The House of Representatives' Ethics Committee approved his service last year, he said.
He said the Sacramento meetings were aimed at calling attention to the economic problems of the state's $2.8 billion horse racing industry. He was "absolutely not lobbying," Cardoza said.
"I wouldn't consider it being a lobbyist," he said. "It's just visiting friends, and I certainly am unpaid."
When asked whether his work with the association posed a conflict of interest, he said, "I don't have a conflict of interest - I'm a citizen who is talking to my old colleagues."
He declined to identify the lawmakers with whom he met.
Cardoza's role with the trade association raises ethical concerns, said Meredith McGehee, policy director of the Washington-based Campaign Legal Center and an expert on congressional ethics policies. House ethics rules forbid members from receiving "any income that could be funneled from lobbyists."
Serving as an unpaid lobbyist for racing interests could be problematic as well, McGehee said.
"If he is allying himself with a lobbyist for private interests, that raises all sorts of questions," she said. "It looks as though he is using his office for private gain."
Cardoza's "talking with old colleagues" characterization is "ridiculous on its face," she said.
Cardoza, 52, is a former assemblyman who was elected to Congress after U.S. Rep. Gary Condit's career was wrecked in the scandal over the disappearance of intern Chandra Levy. Cardoza announced his retirement last year after his Central Valley district was combined under redistricting with that of U.S. Rep. Jim Costa, a Democrat from Fresno. Cardoza said he has not decided what he will do after leaving office.
In the House, Cardoza became a leader of the Blue Dog Coalition of conservative Democrats. He has championed more irrigation water for Central Valley farmers and has criticized wasteful federal spending.
He has a longstanding interest in racing and gaming. During six years in the state Legislature, Cardoza spent $10,800 in campaign donations on trips to the Kentucky Derby, the Del Mar racetrack near San Diego and Nevada casinos, the Associated Press reported.
In Congress, Cardoza and his political action committee, the Moderate Victory Fund, have obtained more than $54,000 in donations from racing interests, most of it from the National Thoroughbred Racing Association's PAC.
Meanwhile, Cardoza's PAC has spent $47,000 at the Pimlico Race Course in Baltimore on fundraising events, the records show.
Starting in 2009, Cardoza also began buying racehorses. He has bought 13 and sold three, his disclosure reports show. The most successful was a horse called Regrettable Romance. It won purses of more than $50,000 in 2009 and more than $15,000 in 2010, according to Cardoza's disclosure reports.
As a lawmaker, Cardoza occasionally has sponsored measures affecting horse racing. In 2001, in the state Assembly, he carried legislation that exempted racehorse breeders from sales tax - a $2 million-per-year tax break, The Sacramento Bee reported.
In Congress, he was a co-sponsor of a 2009 measure that would have eased tax withholding on winners of big purses at racetracks, records show. The bill wasn't enacted.
Cardoza's Sacramento visit came amid growing state and federal interest in legalizing online gambling in hopes of reaping a multimillion-dollar bonanza in tax revenues. Two bills are pending before Congress - one that would legalize online gaming and have the U.S. Treasury regulate it, and another that would establish state regulation of Internet poker.
In California, two competing online gaming bills were before the state Legislature last year, but neither passed. A new effort to license online gaming is expected this year.
Card parlors, horse racing interests and Native American tribes that operate casinos all have lobbied on the measure. To varying degrees, these industries are wary: They fear that online gaming might draw away their customers, but they also would like to share in its profits if it proves a success.
In the interview, Cardoza said he has carefully followed the House Ethics Committee's guidance in his work on the thoroughbred owners board.
"I cannot discuss federal legislation" pertaining to horse racing, he said. "And I cannot lobby - I shouldn't say lobby, I should say discuss (it) with my federal colleagues, and I have been very careful not to do that."
Lance Williams is an investigative reporter for California Watch, a project of the non-profit Center for Investigative Reporting. Find more California Watch stories here.