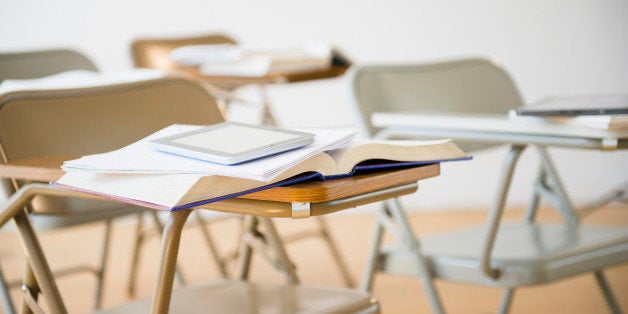 A parents group claims a Los Angeles County school district failed to notify parents of their right to opt their children out of Common Core-aligned tests in a lawsuit filed this month.
Concerned Parents of California filed the lawsuit against Walnut Valley Unified School District in Los Angeles Superior Court, saying that parent letters excluded information on opting out of Smarter Balanced assessments, according to the suit. Walnut Valley Unified, east of Los Angeles, has 14,500 students in kindergarten through 12th grades.
Matt Witmer, assistant superintendent for educational services at Walnut Valley Unified, declined to comment about the lawsuit because district officials had not received it.
But Witmer said the district "complied fully with the law" and followed the California Department of Education's guidance when notifying parents about the Smarter Balanced assessments before they were given for the first time in the spring.
But Walnut Valley was chosen for the lawsuit because he knew parents in that district who received notices that excluded information about opting out, Dacus said.
"Without any doubt, this is not an isolated incident," said Dacus, the president and founder of the Pacific Justice Institute, a legal defense organization that focuses on religious freedoms and parental rights. "This is a statewide problem and it needs to be corrected in school districts across the state of California. We're hopeful this case will open the eyes of school districts across the state to correct their policies to ensure adequate notice."
The lawsuit asks that the district comply with the law and award attorney's fees to the parent group.
The Concerned Parents group has members statewide, including parents of students in Walnut Valley, the suit states. Concerned Parents chapters and the Pacific Justice Institute have been active in fighting the Common Core curriculum and tests.
The results of the Smarter Balanced assessments, part of the California Assessment of Student Performance and Progress, were released last week. The assessments gauge students' knowledge in English and math based on Common Core standards.
Out of 3.2 million students statewide, about 19,000 had parental exemptions from the tests, according to preliminary estimates. Final opt-out numbers are expected to be released next month.
While less than 1 percent of students opted out of the tests in California, other states have had far more objections. In Washington, about half of the high school juniors refused to take the test. About 20 percent of New York students opted out of the tests.
Calling all HuffPost superfans!
Sign up for membership to become a founding member and help shape HuffPost's next chapter