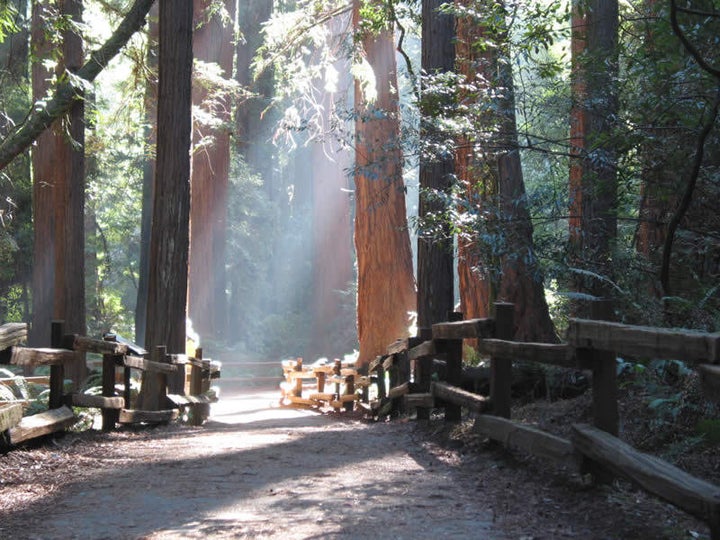 SAN FRANCISCO -- Transferring many of California's state parks to private operation was among a number of suggestions, according to a recent California Legislative Analyst's Office report, that would keep the state's floundering park system afloat.
Over the past two years, the Golden State has defunded its park system to the tune of $22 million dollars, leading the California's Department of Parks and Recreation to make a painful decision to shutter about 70 of the state's 278 parks by July of this year.
Private firms operating in state parks are a common occurrence: California currently has contracts with about 200 for-profit firms to provide services like operating snack bars and running boating marinas. These contracts have funneled $12.5 million into Parks Department coffers last year alone; however, privatizing the operation of an entire park is something relatively new.
While the department has long contracted the management of individual parks out to local municipalities (there are nearly three dozen such deals currently in effect), it's only been since the passage of AB 42 in 2011 that the state was able to enter into similar agreements with private organizations without first having to gain approval from the legislature.
That leaves certain parks slated for closure with seemingly only one viable option -- privatization. It's already happened with non-profits, like the deal currently under negotiation for the Valley of the Moon Natural History Association to take over Sonoma's Jack London State Park. But no such arrangements exist with a for-profit company.
The report estimated that privatizing certain parks, at least partially, could save in the low tens of millions annually.
Even though salaries don't make up the biggest chunk of park expenditures, private groups could run a park more cheaply by paying their employees less than what California would mandate for workers directly employed by the state.
Yet some local lawmakers are wary of the idea.
"Once you privatize a park, you change the essential mission of the park -- it becomes about making a profit," state Sen. Noreen Evans (D) told The Huffington Post. "My own philosophy is that a state park should be owned and operated by the public. Any time you turn even a portion of a state park away from public control, you always have the problem that the park's interest becomes inconsistent with serving the public."
Evans is one of a number of state legislators looking for other solutions that would allow parks to remain open. She has proposed two bills in recent weeks aimed at shoring up the state's park system.
The first would require the Parks Department to analyze the economic impact of closing various state parks, something Evans asserts wasn't studied in sufficient detail when the initial list of closures was compiled.
The second would force the State Lands Commission to reassess its contracts with private firms leasing public land and start charging those companies rent at the market rate, instead of at the artificially low rates a recent audit uncovered. All additional money would fund keeping parks open.
Evans said the latter bill could theoretically bring in upwards of $10 million and prevent a significant number of parks from closing.
Advocates of the privatization plan insist that the benefits outweigh the consequences.
"We've gotten some pushback, but people are more and more coming to the realization that our budget has serious problems," Roy Stearns, deputy director of the California Department of Parks and Recreation, told HuffPost. "There are private companies in the Parks and Rec business that do it well. People shouldn't see private enterprise as a dirty word. Our main goal is to get though these tough times."
Stearns explained it's important to note the distinction between operation and ownership. While the department has been in talks with numerous private organizations, both for- and non-profit, he made clear that "the parks will, no matter what, still be owned by the state and be forced to abide its rules."
Stearns insists that the integrity of the parks will not be lost under private operation.
"We're not going to say, 'Hey Walmart, take our park,'" he said. "People wouldn't stand for that."
Calling all HuffPost superfans!
Sign up for membership to become a founding member and help shape HuffPost's next chapter