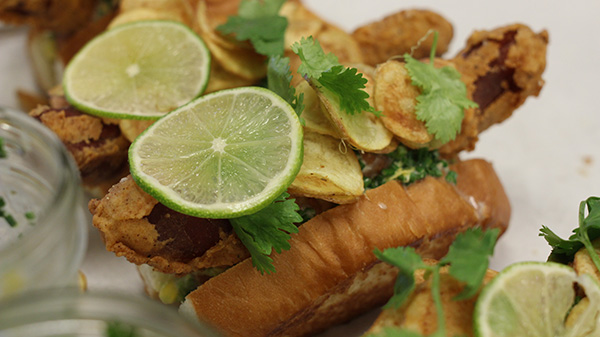 You're currently looking at The California Picnic Dog from upcoming Southern California eatery Early Bird Cafe -- a place locally known for its contemporary breakfasts (duck confit hash or carnitas chilaquiles anyone?) and its recent aggressive foray into meals past the morning and afternoon hours.
I know, I know -- let me get on to the deets of the dog. The California Picnic Dog includes a chicken-fried 'Natural Casing All Beef Frank' from MasterLink, Watermelon Guacamole (insane), Homemade Smoked Ranch and Cilantro. Oh yeah, and it's topped with Potato Chip Crumbles and served atop an OC Baking Company Mini Brioche Roll with a side of Mexican Street Corn. We've tried this edible version of human genius, and it's as delicious as it sounds.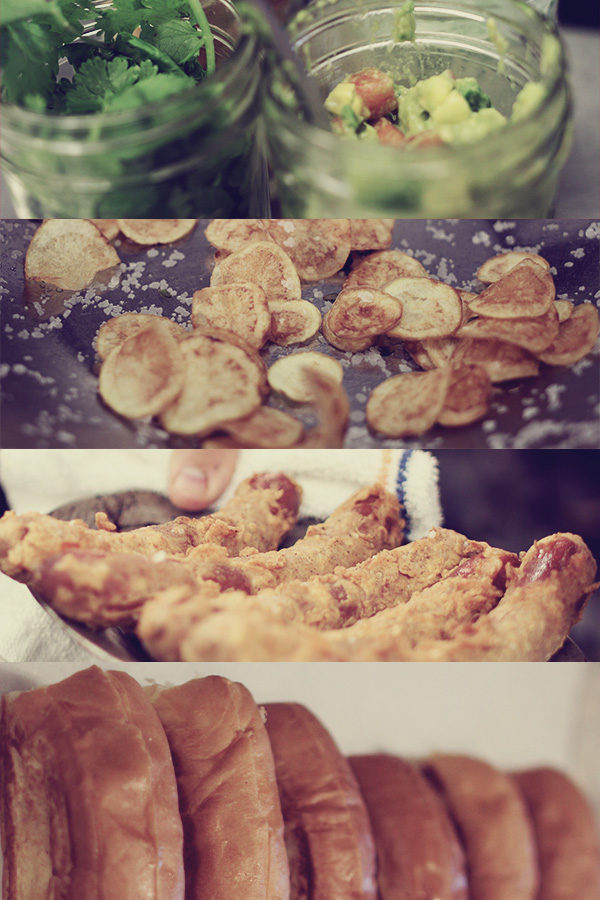 The Cali Picnic Dog will be served for one night only at the FOODBEAST Summer Classic, an event to be held on Sunday August 4th, 2013 from 5-9 p.m. at Early Bird Cafe in Fullerton, CA. The event will have tastings for local beer and multiple dogs, including a mystery frank from Fullerton eatery/whiskey bar Hopscotch and will also feature the 7 Dogs of Danger Eating Competition.
Related