Two officers from the Huntington Park Police Department in Los Angeles County on Thursday fatally shot Anthony Lowe, a Black double amputee who was moving away from them without his wheelchair.
Huntington Police told CNN that officers were responding to reports of a stabbing and found a victim with a "life-threatening stab wound" when they encountered Lowe, 36.
The stabbing victim reportedly described the attacker as a wheelchair-bound Black man who dismounted and "ran to the victim without provocation, and stabbed him in the side of the chest with a 12" butcher knife."
Authorities claimed that Lowe was found within blocks of the victim with a knife on his person. They alleged that he ignored commands to drop the knife and threatened to throw it, and that they tried but failed to subdue him using Tasers.
The two officers fired about 10 rounds at Lowe, a police spokesperson told The Los Angeles Times. Lowe was struck in the upper torso and pronounced dead on the scene.
Cellphone footage shows a man on a sidewalk next to a wheelchair when the officers go toward him; he attempts to move away without the wheelchair.
"I'm heartbroken, and filled with anger and rage," Lowe's sister Tatiana Jackson told The Guardian. "I just can't understand why they would do that to someone in a wheelchair. I want somebody to explain to me what was the reason that you had to gun down a guy who has no legs."
Lowe's death has spurred local demonstrations by activists against police brutality. His family is calling for the officers to be fired and face murder charges.
"They murdered my son, in a wheelchair with no legs," his mother, Dorothy Lowe, said outside the Huntington Park Police Department on Monday, per CBS News. "They do need to do something about it."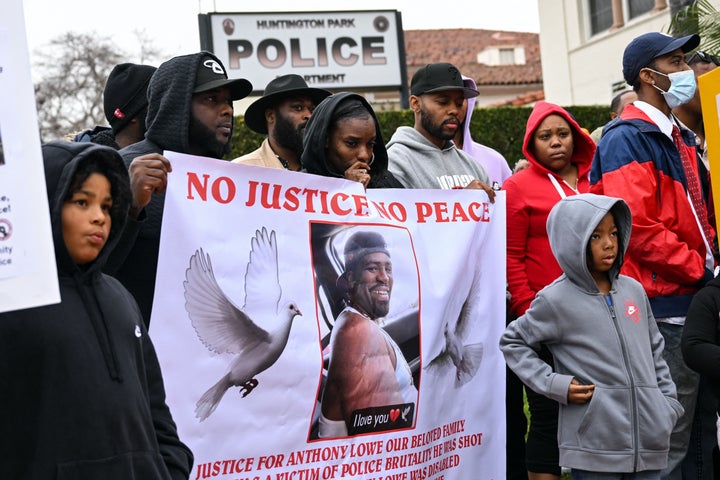 Footage captured of the accident does not show police ordering Lowe to drop the knife.
"He was running away from them as if he was scared for his life," Ebonique Simon, the mother of Lowe's son, told The Guardian. "This could have been handled in any other way. But they chose gunfire as the resolution to the problem. That is insane."
As of Wednesday afternoon, the California Attorney General's office told CNN that it is not investigating the matter, despite a state law requiring them to review police officer-involved shootings.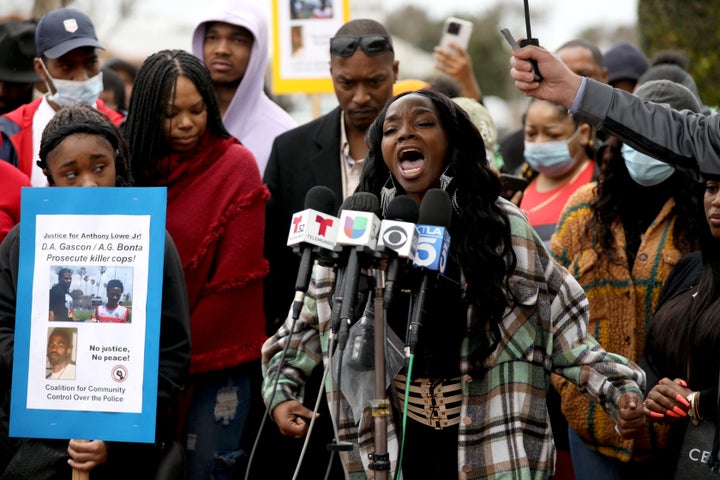 Lowe's family told the outlet that he was living in Texas when his legs were amputated but had recently returned to California. Simon said he was depressed about the loss of his legs, but that his son's success in football made him happy.
"They thought this man had no family and that they could sweep this story under the rug," Simon told The Guardian. "But I'm not going to let it go until there is justice for my son. How is a child going to feel about police now that you've gunned their father down?"
Popular in the Community