On the heels of police officers shooting a young, unarmed black man to death in Sacramento, California, last month, state lawmakers announced a first-of-its-kind bill on Monday that raises the standard for when officers may open fire.
The proposed legislation would change the guidance in California's use of force laws so that police may open fire "'only when necessary' rather than 'when reasonable,'" Sacramento-based Assemblyman Kevin McCarty (D), said at a press conference Tuesday.
He co-authored the bill with fellow Democrat Assemblywoman Shirley Weber with support from the American Civil Liberties Union and fellow members of the California Legislative Black Caucus. They were joined at Tuesday's press conference with Sacramento leaders from the NAACP and the Black Lives Matter movement, along with the grandfather of 22-year-old Stephon Clark, last month's shooting victim.
"We should no longer be the target practice of a 'shoot first, ask questions later' police force," Assemblyman Christopher Holden (D) said, before listing the names of several other unarmed black victims of police shootings.
The legislation is aimed at tackling the reality, as seen in studies, that police kill unarmed black men at disproportionate rates compared to unarmed white men. Supporters of the bill hope raising the standard for when lethal force is permitted will encourage officers to make de-escalation their first line of defense.
The current standard comes from an "over-100-year-old law that too often justifies deadly force incidents," McCarty said.
In the weeks since Clark's death, McCarty's district has been stormed by protestors furious about the emerging details surrounding the shooting. Upward of 300 demonstrators gathered in Sacramento last Friday after an autopsy revealed the young father was shot at least seven times in the back in his own backyard.
"It's clear that the current law protects the police, not the people," ACLU legislative advocate Lizzie Buchen said at Tuesday's announcement as activists recounted similar shooting incidents involving police.
Weber is confident the state can pave the way on this issue.
"If California can't do it," she asked, "who can?"
Before You Go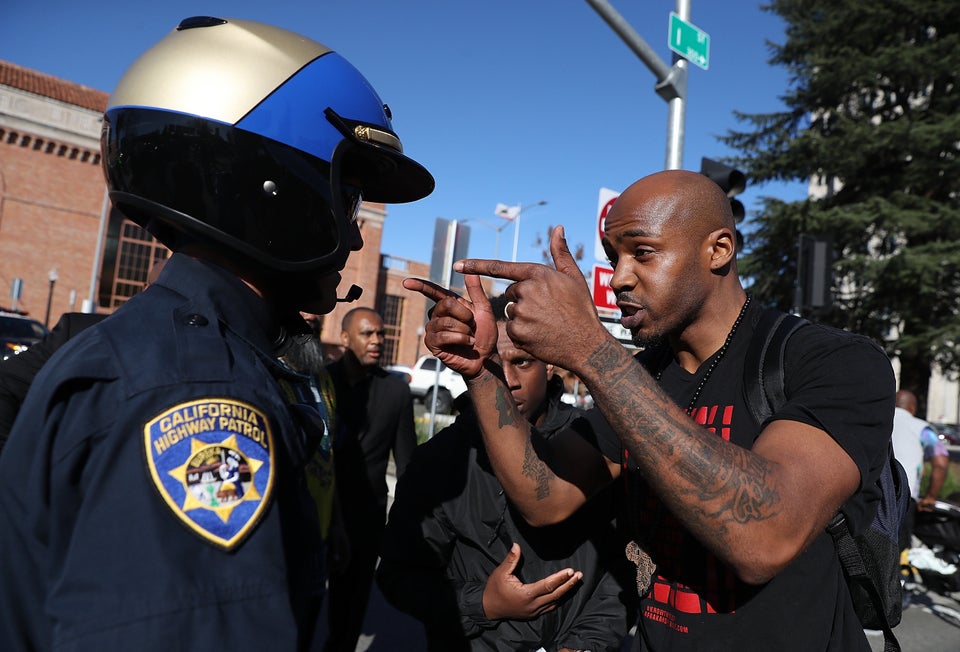 Black Lives Matter Protests After Stephon Clark's Death
Popular in the Community