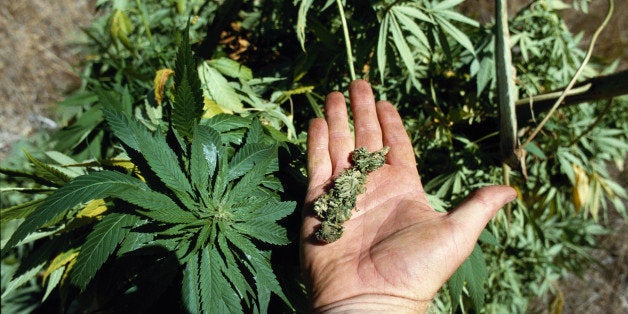 As Congress engages in a high-stakes stare down that threatens to shut the U.S. government in a Republican-led attempt to block funding for implementation of the Affordable Care Act, Californians remain slightly supportive of federal health care reform.
A survey of 1,703 adults conducted by the nonpartisan Public Policy Institute of California shows that 53 percent support the program and 39 percent are opposed. The level of support has not fluctuated by more than 3 percentage points since pollsters began asking the question in 2009, about six months before passage of the landmark law.
Opinions are sharply divided along partisan lines, with 75 percent of Democrats and 46 percent of independents in favor, while 79 percent of Republicans are opposed.
Californians are also about evenly split in their opinions over how the Affordable Care Act will personally affect their lives. About a quarter (26 percent) believe their families will be better off; about a quarter (23 percent) believe their families will be worse off; and about half (43 percent) believe the law will not make much difference in their lives.
The poll, released Wednesday night, was conducted through telephone interviews over landlines and cellphones from Sept. 10-17. It has a margin of error of plus or minus 3.7 percent.
While opinions remain stable on health care reform, the poll showed significant movement in Californians' views on the high-profile social issues of same-sex marriage and legalization of marijuana.
It found that, for the first time, a majority of adults (52 percent) favors legalization of marijuana. Among likely voters, support is even higher, at 60 percent.
The poll, which comes about a year after voters in Colorado and Washington approved legalization, shows that Californians now view the issue more favorably than in 2010, when an initiative to legalize recreational marijuana use was rejected here. Support was at 45 percent in March 2012, the last time PPIC pollsters asked the question.
On marijuana, opinions are most sharply divided along ethnic lines, with 63 percent of whites in favor of legalization, and 62 percent of Latinos opposed.
Support for same-sex marriage reached a record high in the first poll on the question conducted since the U.S. Supreme Court in June upheld an appeals court ruling that found the state's ban on same-sex marriages was unconstitutional. It now registers at 61 percent, and for the first time a majority of Californians over 55 are in favor.
Support jumped most strongly among mainline Protestants. Support from that group jumped from 55 percent in May to 70 percent in September.
On another controversial social issue, the survey found that Californians' support for a woman's ability to have an abortion without government interference has reached 70 percent, and 73 percent among likely voters. That's an increase from a low of 61 percent who expressed that opinion in February 2009.
Support for access to abortion without government interference crosses partisan lines, registering at 86 percent among Democrats, 82 percent among independents and 64 percent among Republicans.
On the issue of hydraulic fracturing, the oil-drilling practice that involves the injection of a high-pressure mix of water and chemicals deep into the ground, 53 percent of both adults and likely voters said they are opposed to its increased use in California.
Larger majorities -- 56 percent of adults and 61 percent of likely voters -- expressed support for increased regulation of fracking.
Although the poll was conducted before Gov. Jerry Brown signed legislation creating a first-ever state regulatory framework, respondents were asked their opinion about two key components of the bill authored by Sen. Fran Pavley, D-Agoura Hills. Nearly 9 out of 10, or 87 percent, of likely voters said they favor the bill's provisions requiring that oil companies obtain a permit and disclose information about the chemicals they use.
The poll found that approval of President Barack Obama's performance in office has dropped to 55 percent, down from 62 percent in May. That is the lowest approval level Obama has received in California since January 2012, when it registered at 54 percent. It climbed throughout that election year and reached 63 percent in January, at the time of his second inaugural.
Assessment of Brown's performance as governor stands at 48 percent approval, 38 percent disapproval, which represents a slight erosion from the governor's 51 percent approval rating in January. Still, it remains higher than where it stood during the first two years of his term, when it consistently registered in the low 40s. ___
(c)2013 Ventura County Star (Camarillo, Calif.)
Distributed by MCT Information Services
Calling all HuffPost superfans!
Sign up for membership to become a founding member and help shape HuffPost's next chapter
BEFORE YOU GO
PHOTO GALLERY
16 Facts About Marijuana And The U.S. Economy