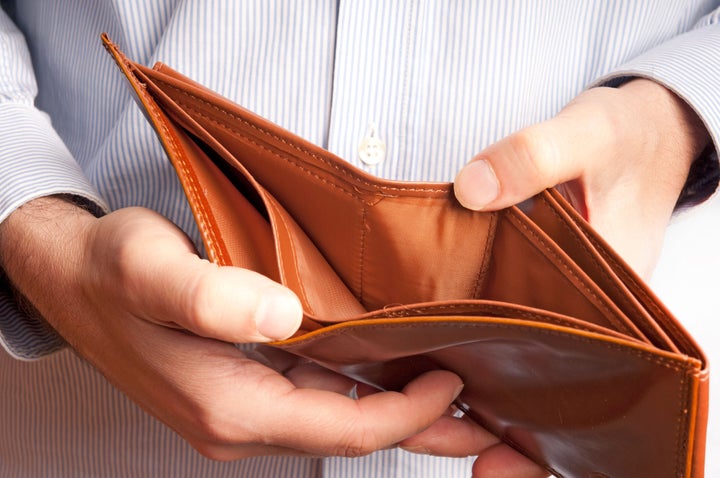 The number of Californians living in poverty jumped from 5.1 million in 2009 to 5.8 million between 2009 and 2010. The poverty rate correspondingly rose to 16.3 percent of the state's total population.
This marks the highest proportion of the state's population living in poverty in over a decade; however, the poverty rate was significantly higher for much of the mid-1990s—topping out at little over 18 percent in 1993.
In the largest one-year decline on record, median household income slipped by 4.6 percent to $54,459.
As defined by the federal government, what constitutes living in poverty varies with family size. For a family of four with two children, it's an annual combined income under $22,113. For a single adult, it means earning less than $11,139 a year.
California was one of the states hardest hit by the bursting of the housing bubble and, largely as a result, its poverty rate is significantly higher than the national average of 15.1 percent. Interestingly, the median annual income for California households is just over $5,000 higher than for the nation as a whole.
The report's authors urged policymakers to do more to kick-start the state's ailing economy and get more people back to work, warning that long-term the economic aftershocks of the recession will be felt for decades to come.
One-third of the six million impoverished Californians are children. Nearly one out of four children in the state is currently living in a poverty-stricken household. The report cites research showing that children who grow up in poverty are less likely to graduate from high school and are three times to live in poverty as adults.
"We're supposedly in recovery," University of the Pacific economist Jeff Michael told the Sacramento Bee, "but we've been feeding at the bottom of the trough."
Calling all HuffPost superfans!
Sign up for membership to become a founding member and help shape HuffPost's next chapter