SAN FRANCISCO (CN) - The Ninth Circuit on Thursday refused to block a new California law that requires pregnancy care centers to notify patients about state-funded contraception and abortion services.
Three faith-based pregnancy care centers sued the state in October, claiming the Reproductive FACT (Freedom, Accountability, Comprehensive Care and Transparency) Act violates their freedoms of speech and religion.
Livingwell Medical Clinic, Pregnancy Care Center of the North Coast and Confidence Pregnancy Center appealed a federal judge's ruling from earlier this month finding the new law, which takes effect on Friday, does not impede their First Amendment rights.
"The disclosures do not include language endorsing or recommending such services," U.S. District Judge Jeffery Write wrote in his Dec. 18 ruling. "Rather, the mandated notice only notifies consumers of the existence of state-funded options."
On Dec. 23, the centers appealed White's ruling and asked the Ninth Circuit to stop the law from taking effect until their appeal is decided.
"Without such relief, plaintiffs will be forced by the act to disseminate a government-mandated message wholly contrary to their religious beliefs, identities, and mission," the centers wrote in their emergency motion for an injunction.
One day prior to the law taking effect, the Ninth Circuit rejected that request and found the centers are unlikely to succeed on claims that the judge abused his discretion in denying their request for an injunction.
The state Legislature approved the FACT Act bill in October, and Gov. Jerry Brown signed it into law.
Licensed facilities that violate the law face initial fines of $500, and $1,000 for subsequent offenses.
The centers' attorney, Francis Manion of the Kentucky-based American Center for Law and Justice, did not immediately respond to a phone call seeking comment Thursday morning.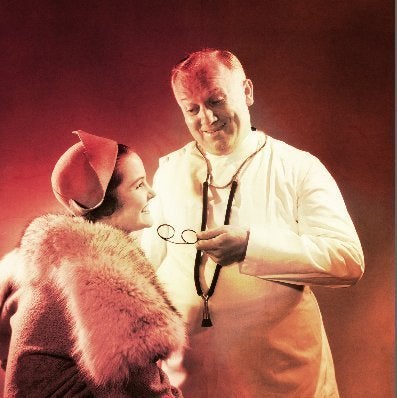 Myths About Abortion That Need To Be Busted
Popular in the Community