Monday, July 29, 2013. Today marks the first day of the 4th week of the California Prison Hunger Strike. On July 8 when the prisoners began their hunger strike to call attention to this torture, 30,000 inmates across California stopped eating. Saturday morning we learned that Billy Michael Sell housed in the Corcoran SHU (Solitary Housing Unit) died last Monday. Today over 600 men have only had water for 22 days. They protest their long-term torture. California is one of 19 states that use long term, often indefinite, solitary confinement and by far and away has the largest numbers of prisoners in solitary -- over 10,000.
Prisoners are not sentenced to solitary for their street crime. Prison officials assign them to this crushing isolation without due process, without review of the evidence against them, without legal representation or an impartial hearing. The deciding agency is made up of prison guards who have risen in the ranks through time. At Pelican Bay, California's super max, the men who decide the fate of the prisoners are white and have lived their lives in Crescent City with a population of around 9,000 people 15 miles south of the Oregon border. They believe they understand the culture of the prisoners, largely from major urban areas and communities of color because they have studied them in their cages for years. As a result of the July 2011 hunger strike there has been an impartial review panel deciding if those in solitary belong there. The panel found 68% of the prisoners they reviewed should be immediately transferred out of solitary into the General Prison Population.
The August (2013) issue of Scientific American highlights the ineffectiveness of solitary confinement to reduce crime in prison. It does have the capacity to induce or exacerbate mental illness. The practice is deemed cruel, inhumane, and ineffective. As the editors point out, "new research suggests that solitary confinement creates more violence both inside and outside prison walls." (p.10). Mr. Juan Mendez, Special Rapporteur on torture defines 15 days in solitary confinement as torture.
We are compelled to write this Open Letter to Governor Brown to step in and stop the torture. We ask you to join us and sign our letter.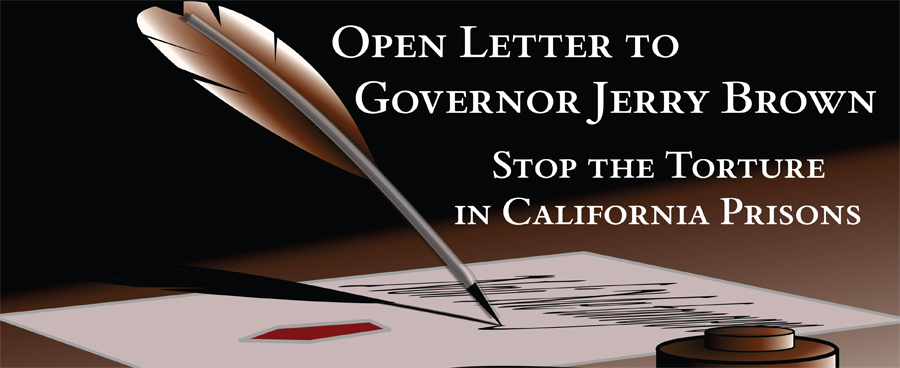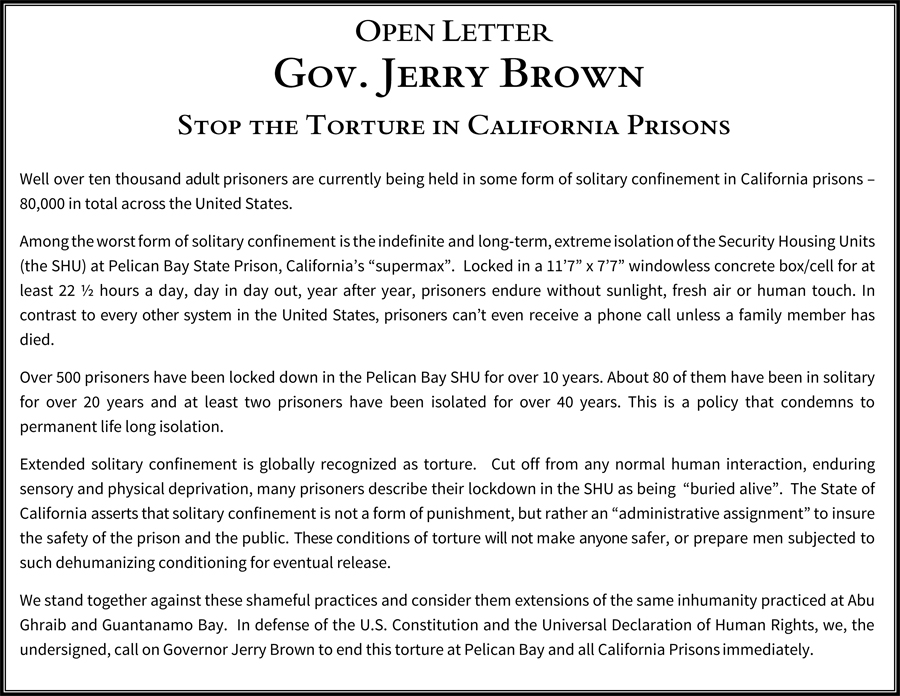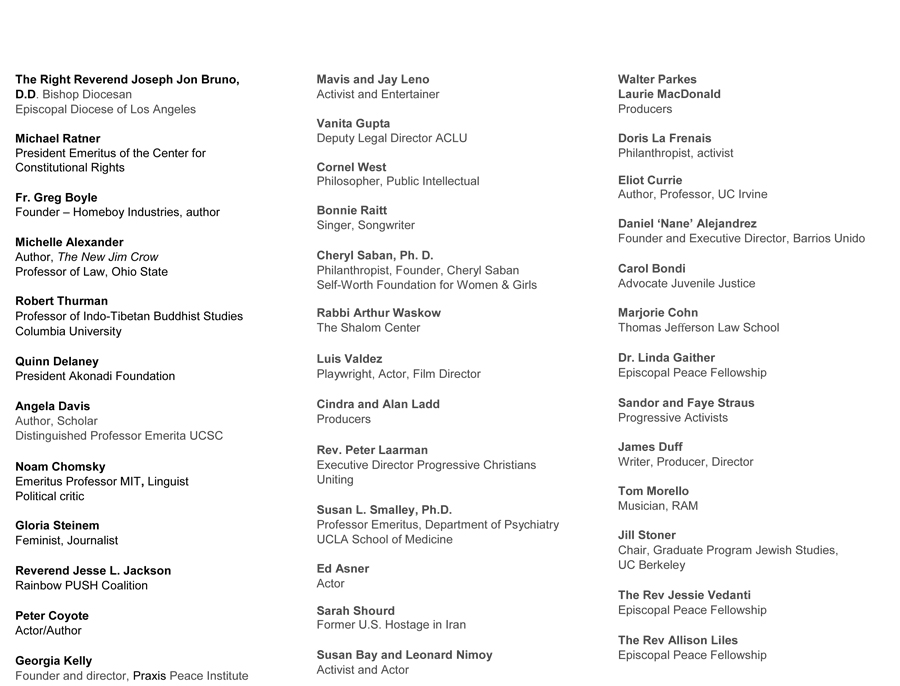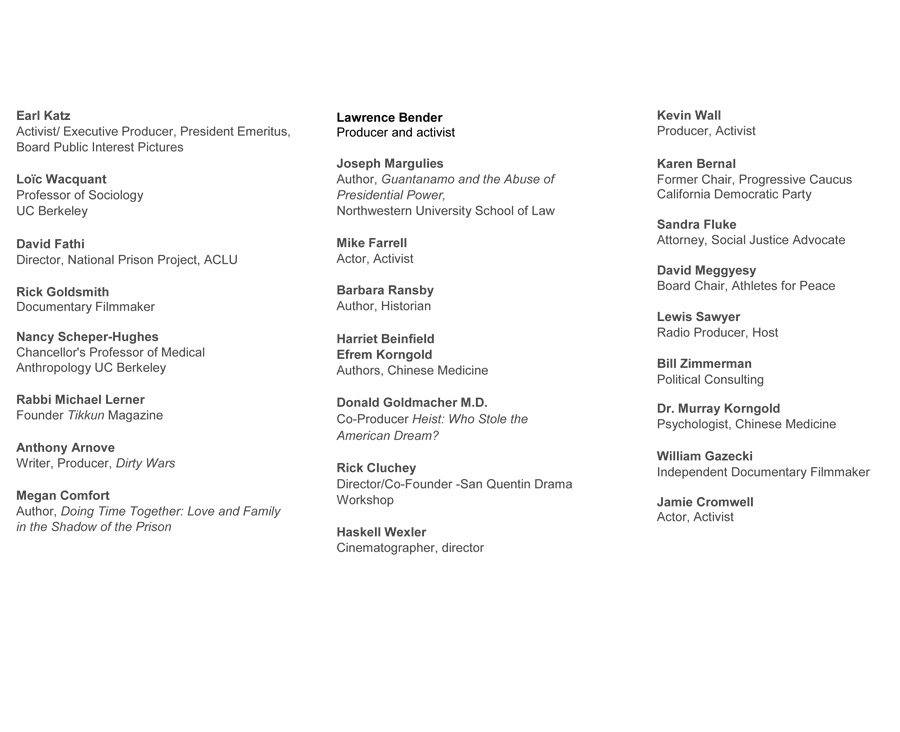 REAL LIFE. REAL NEWS. REAL VOICES.
Help us tell more of the stories that matter from voices that too often remain unheard.